Stock trading ranks high among investors' preferences. They find it exciting to buy or sell shares of their favorite companies, like Google, Apple, or Facebook.
But if you're just contemplating starting out, it would help to know what a share is and how it works. Join us for a crash course in stock trading to discover the basics and improve your general knowledge!
What are stocks?
Shares equal stocks. Same thing, just a different name. In this article, we'll use both "stocks" and "shares."
When you buy a share, you acquire a piece of a company's stock. And each piece represents an equal portion of the company's total capital. The more shares you own, the bigger the ownership you have!
People also refer to stocks as equity, since you own a small part of a company. Prices fluctuate depending on how that company performs. If it does well, its value goes up. If it does poorly, then its stock plummets. More on that later.
How can you trade shares?
You can take two different stock trading approaches: either purchase them on exchanges or trade them through derivatives.
1. Purchasing stocks on exchanges
When a company decides to go public and raise capital, it usually lists its stock on an exchange such as NASDAQ, Hong Kong Stock Exchange, or London Stock Exchange. For example, if you want to invest in Microsoft, you can buy shares on the NASDAQ stock exchange. For companies like Alibaba, you'd find its stock listed on the Hong Kong Stock Exchange – Asia's number one exchange.
People purchasing shares on exchange are limited to going long, meaning they can only gain if they sell them for higher prices.
However, you can earn additional income in the form of dividends from owning shares in specific companies. Some companies pay dividends regularly or on special occasions, while others don't pay dividends at all. Keep that in mind, before deciding how you plan on trading shares.
2. Trading shares through derivatives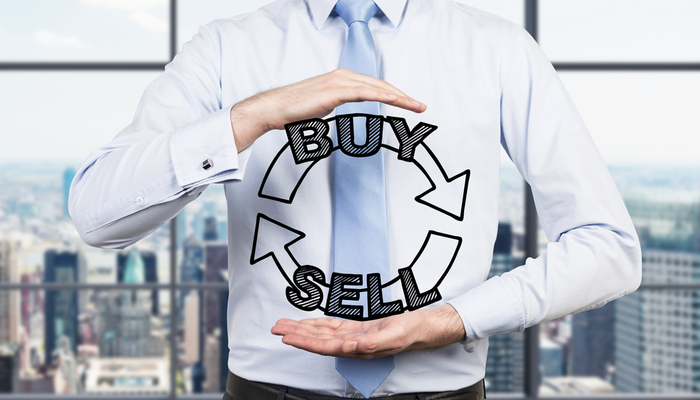 The alternative to traditional share investing involves using derivatives. One example of derivatives trading is through CFDs. This method doesn't imply owning part of the actual stocks you're trading. You just trade on their price movements, either up or down.
Here lies the significant difference between CFDs trading and regular share trading. With the first option, you can open either long or short positions on your favorite stocks. Should you believe that prices will go up, then you can opt for a long position. Should you think prices will fall, then you go short.
If you go for CFDs trading, you will be able to gain greater exposure to your preferred stock markets, with a smaller amount of money. However, leveraged trading carries increased risks should the trade move against you.
Another thing worth mentioning here: trading CFDs on shares requires you to open a trading account with a broker.
Good news: here at CAPEX.com, you can trade CFDs on more than 2.000 stocks from over 20 market sectors. Pay us a visit at our shares page to learn more! And when you're ready to start trading, create an account here!
What moves stocks?
Short answer: general economic conditions, financial results, market outlook. Long answer: pretty much everything you can think of, from new products coming out (see what happens to Apple stock when it launches a new iPhone) to supply shortages or major economic releases (we'll prepare a dedicated article on this topic).
For instance, news about how investors perceive a company's stock after its financial figures come out could cause share prices to go wild. Also, during uncertain periods like the ones we live in (hint at Covid-19), the stock markets can experience volatility and price shifts more significant than usual.
How can you separate the relevant from the irrelevant? Follow trustworthy news sources if you're serious about joining up the ranks of stock traders. MarketWatch, investing.com, Bloomberg, Yahoo Finance, Wall Street Journal – those are just several suggestions of reliable websites.
By checking in on the market each day and reading headline stories, you will expose yourself to economic trends, third-party analysis, and general investing trends, boosting your expertise and knowledge.
End of the line - why invest in shares?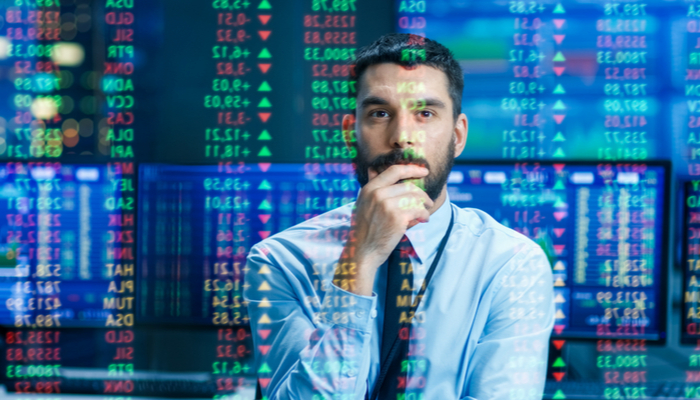 Shares can be the right solution for those looking for a broader investment strategy. They have the potential to increase in the long term and protect your capital against inflation. At the same time, prices can go down fast, and if you're caught off-guard, you may not enjoy the outcome of your decisions.
For that reason, you could choose to trade shares via CFDs and take advantage of price fluctuations by buying and selling mostly short. You'll miss additional income sources, such as dividends. Still, you gain access to another approach to investing (with the risk mentioned before – volatility).
Whatever you settle upon, you have access to numerous opportunities in the stock market. As for risks, you can reduce them if you employ the following strategies:
• Do your homework - before you invest or trade a company's stock, research both that company and industry to determine how their shares have been performing and what's the general outlook; education is key – the more you know about the markets, the better for your investments!
• Diversify industries - you can spread your risk by investing in various sectors; if one industry goes down, you still have other shares in other areas to balance out your portfolio of investments.
• Diversify your investments - you can spread your risk further by investing in assets related to stocks, such as ETFs and Indices.
Maybe you're interested in learning more about other markets? Visit our Assets page and check out in-depth info about your favorite financial markets, from A to Z!
Sources: investopedia.com, thebalance.com, babypips.com
Die hier präsentierten Informationen wurden von CAPEX.com erstellt und sind nicht als Investitionsberatung gedacht. Die hierin enthaltenen Informationen werden als allgemeine Marketingmitteilung nur zu Informationszwecken bereitgestellt. Als solche wurden sie nicht in Verbindung mit gesetzlichen Bestimmungen zur Förderung der Unabhängigkeit des Investment Research erstellt. Sie unterliegen nicht dem Verbot, vor der Verbreitung eines Investment Research gehandelt zu werden.

Die Benutzer / Die Leser sollten sich nicht nur auf die hier präsentierten Informationen verlassen und sollten ihre eigene Forschung / Analyse durchführen, indem sie auch die eigentliche zugrunde liegende Forschung lesen.Der Inhalt ist dabei generisch und wird nicht die individuelle persönliche Umstände,Anlageerfahrungen oder die aktuelle finanzielle Situationen berücksichtigten.

Daher übernimmt Key Way Investments Ltd keine Haftung für Verluste von Händlern aufgrund der Verwendung und des Inhalts der hierin enthaltenen Informationen. Die in der Vergangenheit gezeigte Performance und gemachten Prognosen sind kein zuverlässiger Indikator für künftige Ergebnisse.