Why trade Metaverse stocks? Invest in the world's next disruptive technology
The Metaverse is one of the most disruptive technologies of the moment, and it could make us rethink the way we view the world today.
Based on ARK's latest analysis, the revenue generated by the Metaverse through social media and blockchain technology will grow at a rate of 17% per year.
Today, the Metaverse generates $180 billion per year in revenue

By 2025, the Metaverse will generate approximately $390 billion in revenue on a yearly basis
These amounts are largely due to all the big companies that are investing billions of dollars in this new "universe" which has taken the world by storm in a very short time span.
Companies that have shown a strong interest in the Metaverse are already ripping the rewards, seeing their stocks rise, and in some cases reaching record numbers.
Metaverse is the word of the hour and everybody's talking about it. But what is the Metaverse? How can we define this buzzword that made its way into our daily slang at unprecedented speed?
Initially, it was Neal Stephenson who first mentioned the term "Metaverse" in his 1992 novel called "Snow Crash." By now, it's obvious to everyone that the word "Metaverse" has exponentially surpassed the notoriety of its creator, and the novel where it was first written down.
"Metaverse" referred to a simulated 3D environment where avatars resembling humans were the main protagonists of the novel.
Today, we use Metaverse as the sum of all physical, augmented, and virtual reality elements that can be perfectly mixed to create a public virtual world. This new world will be accessible to anyone with an Internet connection, and people will be able to conduct their day-to-day activities, just like they would normally do in real life.
What Can You Do

In

The

Metaverse?

 
Now that we have a better understanding about what the Metaverse is and what purposes it will serve in the very near future, it's time to go deeper into the subject.
Through the Metaverse, our entire social and economic structure can be comprised into one single digital universe. And that's what makes Metaverse so exciting for people and industries worldwide.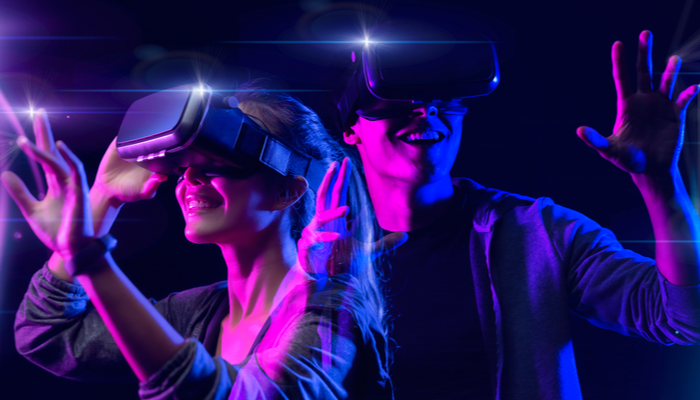 The Metaverse will reshape the way we look at things, consume information, entertainment and even the way we spend our money.
Big companies are already investing billions of dollars in the Metaverse, but before we get into all the specifics and why you might be interested in trading Metaverse stocks (CFDs on stocks of companies that are already investing in the Metaverse), let's see what you can do in this brand-new environment.
You can create an avatar of yourself and replicate your entire physical life online, or create a completely new world in the Metaverse

You can travel anywhere around the world, having a complete and complex sensorial experience through VR (Virtual Reality) and AR (Augmented Reality)
You can work and meet your colleagues in online hubs, meeting rooms and cafés

You can build new friendships with people you find in the Metaverse

You can buy and sell basically anything through blockchain technology and even FIAT money

You can visit museums, go to concerts, or hang out with friends

You can play all the latest online games, with state-of-the-art graphics and intense sensorial experiences
You can do basically anything that will be technologically possible at the moment!
These are just some of the things you can do in the Metaverse, and that is why some of the world's biggest corporations have already started investing in this new digital world.
Without a doubt, the Metaverse is considered the next disruptive technology, one which will bring humanity one step closer to living in the future.
If you want to be a part of the Metaverse, consider joining the next big thing that will revolutionize the world as we know it, by investing in Metaverse stocks.
Which Companies Are Investing in Metaverse

?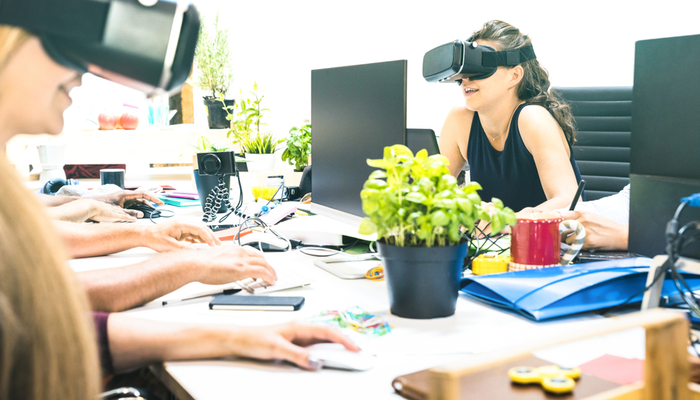 Meta (Facebook), Microsoft, Apple, Google, Nvidia, Roblox and Amazon are just some of the tech giants that are backing up the Metaverse. And they are not just doing this with words, they're also putting their money into play.
Gamers are already taking advantage of early stages of what the Metaverse promises to achieve. Players can enjoy all their favorite games by stepping into new digital worlds and exploring the marvels that VR and AR have to offer.
Facebook, through its CEO, Mark Zuckerberg, took things one step further. They renamed their company "Meta" to show just how invested they are into the Metaverse.
Mark Zuckerberg announced that Meta will be investing $10 billion in the Metaverse every year, as he strongly believes that this is the future and where humanity is heading to.
As a first step, Facebook launched Horizon Workroom, which allows office workers to create their own avatars and communicate with their colleagues through VR headsets.
Horizon Workroom simulates real life meetings with colleagues that sometimes make it hard to distinguish what's real, and what's digital. That's how advanced the technology proposed for the Metaverse is. And remember, we're only in the early stages of it.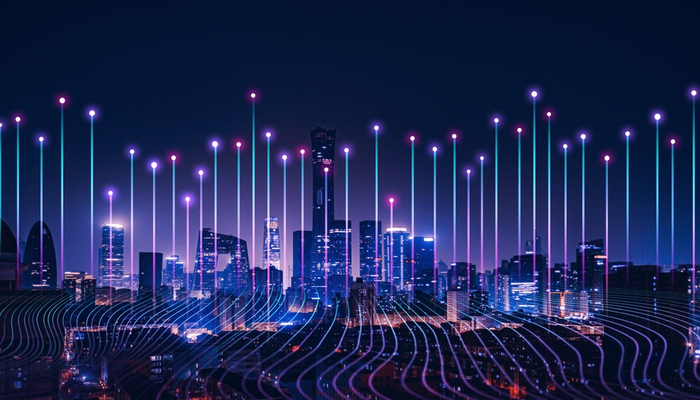 Microsoft is another tech giant with its skin in the game when it comes to investing in Metaverse.
The company plans to revolutionize and innovate the entire business world, by recreating the physical world at a 1:1 scale.
This project is extremely ambitious, but they're not the only ones working on bringing the Metaverse to life in the very near future.
Roblox is one of the most popular games worldwide, and the parent company is among the first to publicly declare themselves a Metaverse company.
With such successful games like Fortnite, the company easily attracted billions of dollars in investments to better integrate its games into the Metaverse.
We're witnessing a technological revolution, and much like the Internet changed the modern world into what we are accustomed to seeing today, the Metaverse will most likely go above and beyond from now on.
Be a part of the future.

Learn more about the

Metaverse

today

 
By investing in companies that are building the Metaverse as we speak, people might get the chance to be a part of something revolutionizing, from the very beginning.
Chances are, that whenever you join a movement from its early stages, you could witness innovation in the making and who knows, you might even contribute to the reshaping of our modern world.
Trading with CAPEX.com has never been more accessible, and investors can start their journey with the help of our dedicated professionals that will provide extensive learning materials and industry news, every step of the way.
There's no time like the present. Get involved in the Metaverse today, by trading CFDs on the top trending stocks of the moment.
Die hier präsentierten Informationen wurden von CAPEX.com erstellt und sind nicht als Investitionsberatung gedacht. Die hierin enthaltenen Informationen werden als allgemeine Marketingmitteilung nur zu Informationszwecken bereitgestellt. Als solche wurden sie nicht in Verbindung mit gesetzlichen Bestimmungen zur Förderung der Unabhängigkeit des Investment Research erstellt. Sie unterliegen nicht dem Verbot, vor der Verbreitung eines Investment Research gehandelt zu werden.

Die Benutzer / Die Leser sollten sich nicht nur auf die hier präsentierten Informationen verlassen und sollten ihre eigene Forschung / Analyse durchführen, indem sie auch die eigentliche zugrunde liegende Forschung lesen.Der Inhalt ist dabei generisch und wird nicht die individuelle persönliche Umstände,Anlageerfahrungen oder die aktuelle finanzielle Situationen berücksichtigten.

Daher übernimmt Key Way Investments Ltd keine Haftung für Verluste von Händlern aufgrund der Verwendung und des Inhalts der hierin enthaltenen Informationen. Die in der Vergangenheit gezeigte Performance und gemachten Prognosen sind kein zuverlässiger Indikator für künftige Ergebnisse.