With a net worth of around $190 billion as of August 21, 2020, Jeff Bezos is the richest man on the planet. From selling books online to the top of the world.
1. Google could have made him a billionaire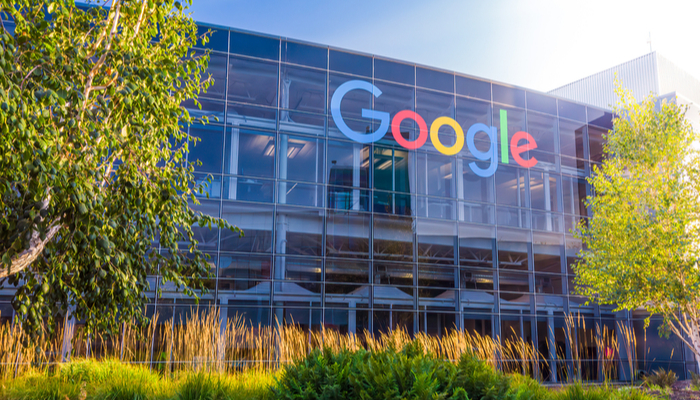 In 1998, just four years after Bezos founded Amazon, he invested $250,000 in Google. Six years later, by the time Google launched its IPO, the stake equaled 3.3 million $GOOGL shares. Unfortunately for the Amazon boss, he no longer holds any of it.
Fast forward to late August 2020. Google stock nears $1600. If Bezos hadn't bailed out, he would be sitting on more than $5 billion today. Pretty sweet return of investment for almost anyone on the planet, but only a mere 3% of what Bezos is worth now.
As Google and Amazon have increasingly become fierce competitors on multiple arenas, it would have been fascinating to see Bezos holding shares in both companies. Or maybe Google and Amazon would have taken entirely different paths were that true. We can never know.
2. Bezos sits on more cash than almost half of the Dow 30 companies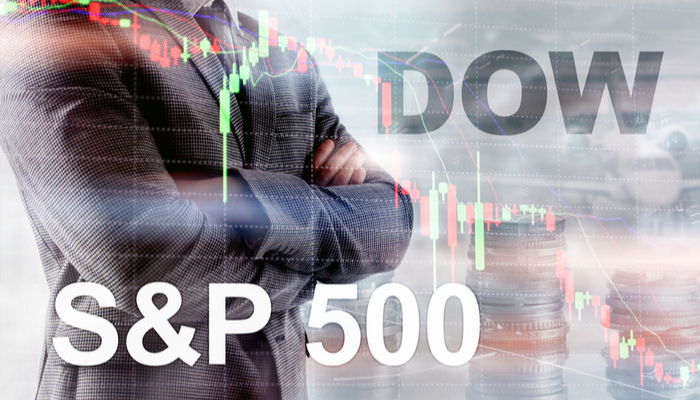 Another mind-boggling stat: Jeff Bezos amassed a wealth larger than 13 of the USA30 companies. In fact, he owns more than 85% of the stocks included in the USA500 and USA100. Only 30 companies from the U.S. most significant indexes boast a higher market cap than Bezos' net worth.
For example, the Amazon CEO is wealthier than Oracle ($176 billion market capitalization), Salesforce ($172 billion market capitalization), McDonald's ($143 billion market capitalization) or Nike ($122 billion market capitalization).
With $AMZN stock price surging nearly 70% so far in 2020 and not giving any signs of stopping anytime soon, Jeff Bezos could be looking at increasingly higher values for his fortune. He currently owns almost 55.5 million Amazon shares, granting him an 11.1% stake in the e-commerce company, which accounts for most of his income.
3. It took Bezos just 2 years to level up from millionaire to billionaire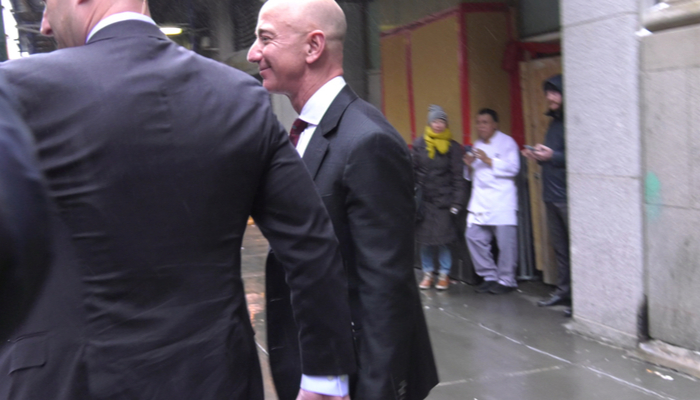 After going public with Amazon, Bezos raised $54 million from its IPO in 1997, reaching millionaire status for the first time. In 1998, he invested $250,000 in Google, as we mentioned, becoming one of the first shareholders of the company. A year later, he had a net worth of 10.1 billion U.S. dollars and was included in Forbes's famous billionaires list.
A small history lesson: Amazon was just the third name option for the company, which was supposed to function as an online bookstore. Initially, Bezos wanted to use Relentless.com, then Cadabra.com, for the domain that was going to become Amazon.com as we know it now.
"Amazon" was chosen after the Amazon River, the biggest river on the planet that had many branches, just like Bezos intended for the business. Bezos has kept the domain "Relentless.com," which redirects to Amazon.com even today, after nearly 25 years.
4. He's building a $42 million clock to last 10,000 years. It will chime once every millennium
Jeff Bezos also thinks in the long-term, since he's currently building a one-of-a-kind clock. Unlike conventional clocks, this one will only tick once a year for 10,000 years. And the location for this project isn't where you'd put a typical clock. That's because he's building it inside a mountain in Texas.
Bezos revealed via Twitter that installations began earlier this year for "The Clock of the Long Now." He even posted footage of work in progress, located in the Sierra Diablo mountain range, far away from civilization.
The mechanical, multi-room clock is powered by day/night thermal cycles, and it will reportedly measure 150 meters in diameter. Construction began in 2018, after 13 years of careful planning. The mastermind behind this project is a computer scientist, Danny Hillis, who imagined the entire thing some 35 years ago, back in 1986.
5. Bezos does his own thing at Amazon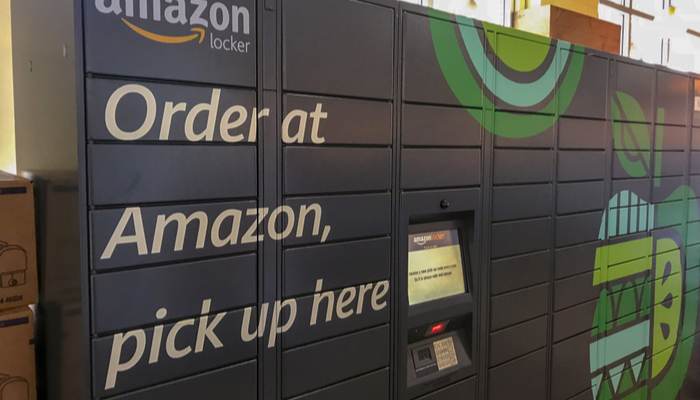 Wildly successful businessmen might have their own strange ways of managing their business, or so it seems. Jeff Bezos makes no exception to this unwritten rule.
According to his company policy, each employee of Amazon.com must spend two days, after every two years, at the customer service desk. This also includes CEO Jeff Bezos, the man himself. We wonder how it would be like to bump into the world's richest man at the customer service desk.
Also, Bezos hates PowerPoint presentations, and he even banned them from being used at Amazon. Instead, Amazon employees need to structure their presentation pitches as memos consisting of four to six pages, widely known as a "narrative" at the company. Bezos believes that such a memo calls for better thought and a better understanding of how things connect.
Sources: factsking.com, theverge.com, businessinsider.com.
The information presented herein is prepared by CAPEX.com and does not intend to constitute Investment Advice. The information herein is provided as a general marketing communication for information purposes only and as such it has not been prepared in accordance with legal requirements designed to promote the independence of investment research, and it is not subject to any prohibition on dealing ahead of the dissemination of investment research.

Users/readers should not rely solely on the information presented herewith and should do their own research/analysis by also reading the actual underlying research. The content herewith is generic and does not take into consideration individual personal circumstances, investment experience or current financial situation.

Therefore, Key Way Investments Ltd shall not accept any responsibility for any losses of traders due to the use and the content of the information presented herein. Past performance and forecasts are not reliable indicators of future results.