After breaking last year's sales record for Singles' Day with more than $38 billion worth of merchandise sold in the first 24 hours, Alibaba is preparing to launch a Hong Kong share offering by the end of November.
The Chinese e-commerce giant received approval to sell up to $15 billion of new shares through a secondary Hong Kong listing. The pricing is expected on November 20 as the company plans to begin trading in the week of November 25, people with direct knowledge of the matter said.
Alibaba Group Holding, which raised a record $25 billion in its massive 2014 New York IPO, will retain its US listing while the Hong Kong IPO would be the biggest-ever cross-border secondary listing, according to Dealogic data. China International Capital Corp. and Credit Suisse will be leading the share sale with Citigroup, JPMorgan Chase, Morgan Stanley, and Goldman Sachs supposedly involved in the process as well. The Chinese company will issue 500 million new ordinary shares. 75 million "greenshoe" options will be available, according to an anonymous source. Greenshoe options give the underwriting banks the ability to sell more shares than the original amount set.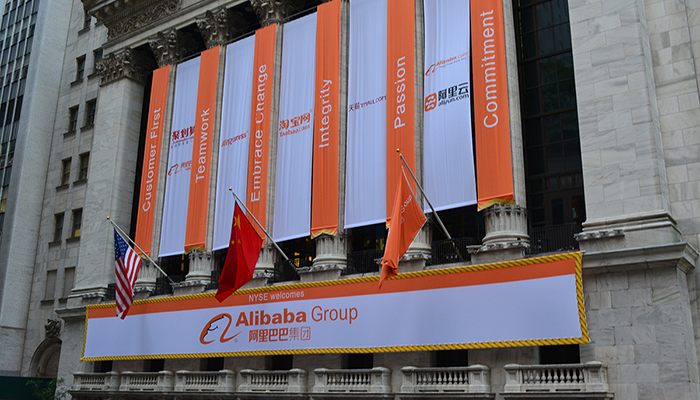 During the last earnings call, Alibaba reported second-quarter revenue increased by 40%, to 119.02 billion yuan ($16.91 billion) in the second quarter from 85.15 billion yuan in the previous year earlier. The result beat analysts' expectations of revenue of 116.8 billion yuan, according to IBES data from Refinitiv. With a market cap of more than $485 billion, it is the largest company in Asia, and according to Bloomberg, it sits behind Apple, Microsoft, Alphabet, Amazon, Facebook, and Berkshire Hathaway on a global scale. The U.S.-listed shares are up more than 36% year-to-date.
Check out the detailed report on this special event available for download from the Notification Centre.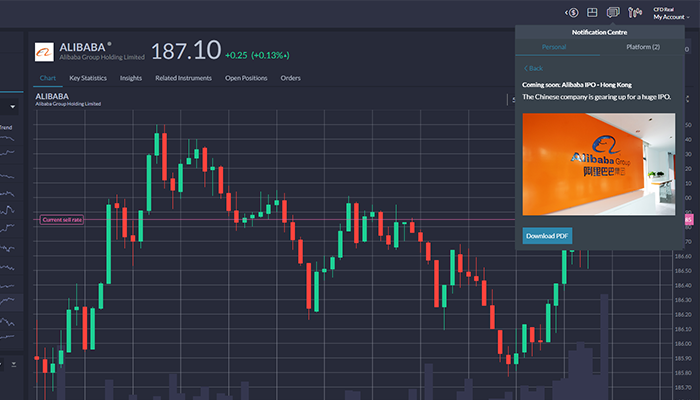 Sources: scmp.com, ft.com, cnbc.com

The information presented herein does not constitute and does not intend to constitute Investment Advice. The information contained herewith is a compilation of public stock recommendations issued by various financial analysts and organized in an easily presentable format, for information purposes only. Key Way Investments Ltd does not influence nor has any input in formulating the information contained herein. The content herewith is generic and does not take into consideration individual personal circumstances, investment experience or current financial situation. Users/readers should not rely solely on the information presented herewith and should do their own research/analysis by also reading the actual underlying research. Users/readers should also consider the risk of encountering significant losses when trading CFDs. Therefore, Key Way Investments Ltd shall not accept any responsibility for any losses of traders due to the use and the content of the information presented herein. Past performance is not a reliable indicator of future results.
HIGH-RISK INVESTMENT WARNING: CFDs are complex instruments and come with a high risk of losing money rapidly due to leverage. 79.84% of retail investor accounts lose money when trading CFDs with this provider. You should consider whether you understand how CFDs work and whether you can afford to take the high risk of losing your money.