Image: New York Stock Exchange, the largest stock exchange by market capitalization.
What Are Indices and How Are They Used?
On the New York Stock Exchange and NASDAQ, the largest stock exchanges in the U.S., more than five thousand stocks are traded every day. As these stocks are moving fast up and down during the trading session, and not necessarily in the same direction, it is hard to say if the markets are having a good or a bad day.
Therefore, to track the stock market performance market indices are used (i.e. the Dow Jones Industrial Average also known as the DIJA or the Dow; the Standard & Poor's 500 also known in short as the S&P 500).
Each of these stock indices measure the value of a certain section of the stock market. Some of the indices contain few stocks, such as the Dow, which is made up of only 30 stocks. Others are made up of thousands of stocks, like the Nasdaq Composite which contains 4,000 stocks.
Indices are benchmarks for shares of bonds of the companies that are the most performant in a particular industry or region. Both industrialised and developing countries have at least one financial index that gives insights on the general state of that country's economy.
Having statistical significance, indices provide insights on the overall market sentiment. Therefore, investors track changes in an index's value over different periods and use that index as a benchmark to evaluate their portfolios. The S&P 500 is one of the most used indices by traders in evaluating their individual portfolios.
Typology of Stock Indices Used as Barometers by Analysts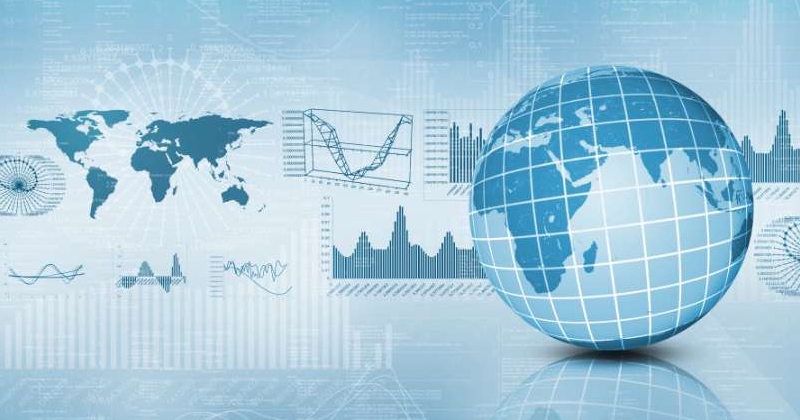 Image: Concept image of the global stock markets.
Stock indices are a portfolio of the most representative companies (from major industries) which reflects the whole stock market's status. These indices can be divided into three categories:
1. Global Indices – include companies no matter where they are traded (i.e. MSCI World or the S&P Global 100);
2. Regional Indices – include companies from a predetermined region (i.e. FTSE Developed Europe Index);
3. National indices – include companies from a specific nation (i.e. the American S&P 500 or the Japanese Nikkei 225).
The stock indices, which provide data on the market's overall direction, are used by some analysts "as a barometer of the underlying economy".
Indices can contain tens to thousands of stocks and each index "calculates the weighted average differently":
• Equal weighting – is related to the indices which weigh stocks equally;
• Capitalization weighting – refers to the indices that take into account the company size;
• Modified capitalization weighting – is a hybrid method.
Well-Known Market Indices from All Over the World
As each country has at least one index, the list of indices may seem unlimited. Below you can find information on some of the most known indices.
Dow Jones Industrial Average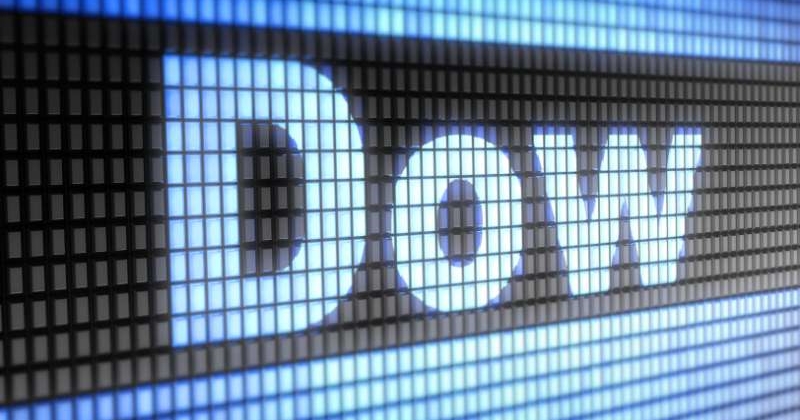 Image: 3D Illustration of the Dow Jones Industrial Average.
The Dow Jones Industrial Average (or the DIJA) is an index that tracks 30 large-cap blue chip companies from the U.S., such as Coca-Cola, Microsoft, Apple, or Visa. The DIJA is the most recognised index worldwide and it also referred to as "the market". This index covers almost all industries with the exception of transportation and utilities which are taken into account by the Dow Jones Transportation Average and the Dow Jones Utility Average, respectively. Although the DIJA is popular, it has 2 major drawbacks:
1. It only includes 30 stocks out of over 5,000 stocks that trade on the NYSE and NASDAQ;
2. The way it is calculated: the index is price-weighted, meaning that the stocks which are more expensive have a bigger influence over the stocks that are less expensive.
Still, these shortcomings don't have a big impact over the DIJA, as it is one of the most watched indices, although 120 years have passed since it was created.
The Standard & Poor's 500 Index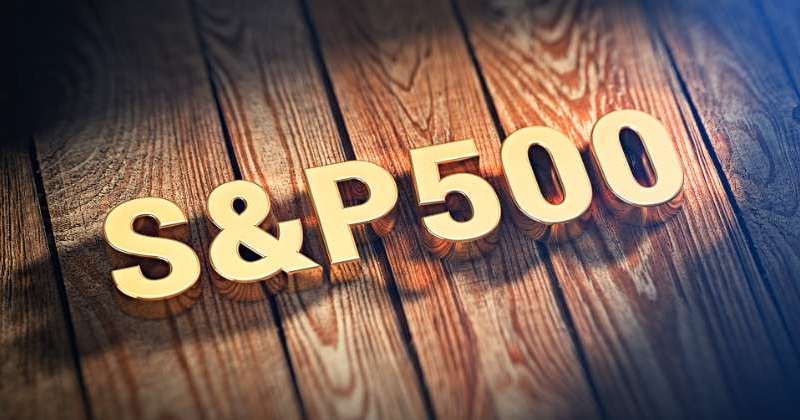 Image: S&P 500, one of the most used stock market indices.
An index that has been designed to reflect the U.S. equity markets and, through the markets, the whole U.S. economy is the Standard & Poor's 500 Index that is also known as the S&P 500. This index is considered the best single measure of large-cap U.S. stocks and is also referred to as "the market". The S&P 500 comprises 500 of the biggest U.S. companies from leading industries. Existing since 1957, it was the first index in the U.S. using a market-cap-weighting. Nowadays, the index captures around 80% of the whole available market capitalization and has become due to its much broader scope the leading stock index. 7 of the top constituents are:
1. Apple;
2. Microsoft;
3. Facebook;
4. Amazon;
5. Johnson & Johnson;
6. Exxon Mobil;
7. J.P. Morgan Chase.
The Nasdaq Composite Index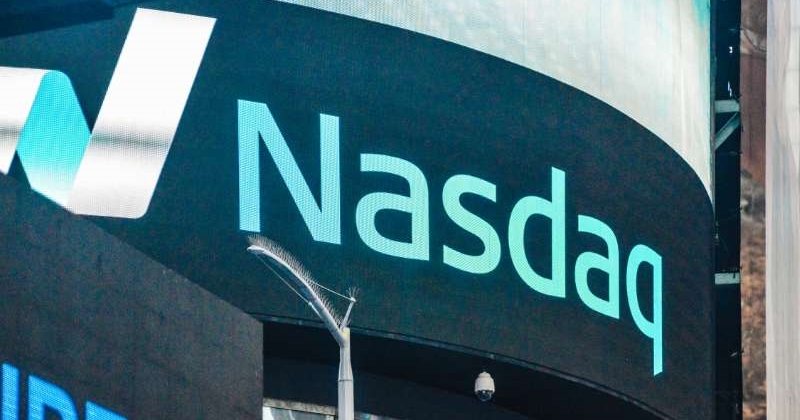 Image: Nasdaq headquarters in Times Square, New York City
All the stocks that trade on the Nasdaq stock market are included in the Nasdaq Composite Index. What led to the wide use of this index was the increase in popularity of technological stocks as the composition of the Nasdaq Composite Index is heavily weighted towards companies from the sector of information technology. To be considered for inclusion by the Nasdaq Composite, a security's U.S. listing must be exclusively on the NASDAQ Stock Market (unless the certain security was dually listed before 2004 and has maintained that status since then) and it must be one of the following types:
• American Depositary Receipts (ADRs);
• Common Stock;
• Limited Partnership Interests;
• Ordinary Shares;
• Real Estate Investment Trusts (REITs);
• Shares of Beneficial Interest (SBIs);
• Tracking Stocks.
The Wilshire 500 Total Market Index
The index, also known simply as Wilshire 500, uses capitalization-weighting of the market value of all stocks that are headquartered in the U.S. and are actively traded in the U.S, meaning 3,618 starting with the 31st of December 2016.
The Wilshire 500 is considered a benchmark for the U.S. equity market as it measures all U.S. equity securities' performance and covers all market sectors, being the most heavily weighted in:
1. Technology (22%);
2. Financials (16%);
3. Health Care (13%).
Other Indices


Image: Stock market index concept: the Nikkei 225.
Although we've covered some of the most important U.S. indices, these are not the only ones used in the USA. Even more, at a worldwide level there are thousands of indices which track markets, sectors, industries or even geographic regions (i.e. Europe, Africa or the Middle East).
Besides, all major countries have an index representing the stock exchange of that specific country. Here are some examples:
• FTSE 100 – which tracks 100 of the largest companies that are listed on the London Stock Exchange;
• Hang Seng – tracking 40 companies listed on the Hong Kong Exchange;
• Nikkei – including the 225 blue-chip companies from the Tokyo Stock Exchange;
• DAX – that is comprised of the biggest and most liquid 30 stocks that can be found on the Frankfurt Exchange.
Trading Contracts for Differences on Indices at CFD Global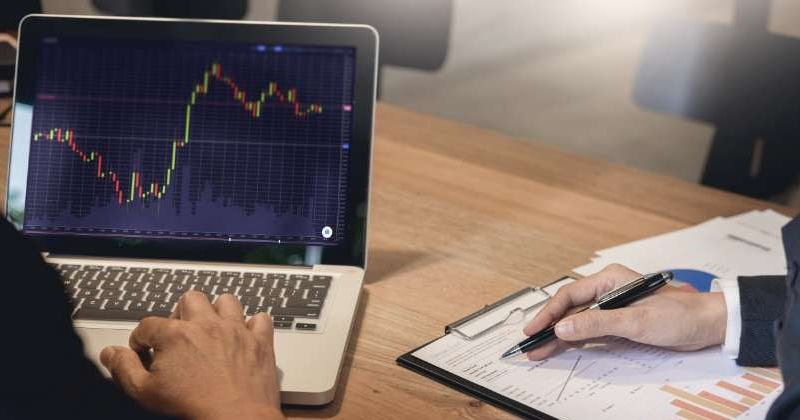 Image: Investor trading CFDs on indices on WebTrader platform.
Trading Contracts for Differences has become more and more popular as traders can follow the markets and transact according to the price movements of certain instruments without owning the underlying asset. Still, trading CFDs involves a high degree of risk and before you decide to trade these instruments you should be fully aware of the risks it involves as you may lose all the money you have in your account once you decide to trade Contracts for Differences. On the positive side, once you start trading CFDs you will enjoy a negative balance protection which means you cannot lose more than you have deposited into your account.
To reduce the risks of CFD trading one of the options you have available is portfolio diversification. In addition, you can also use indices to view and assess the general pulse of the market or to evaluate your own portfolio.
At CFD Global you will find more than 26 international indices, including indices belonging to some of the most developed economies in the world:
1. USA30;
2. Dollar Index;
3. Japan 225;
4. USA 2000;
5. Swiss 20.
Once you start trading CFDs on these indices, you may diversify your portfolio and enjoy trading conditions such as leverage up to 1:20, tight spreads, and no commissions on deposits and withdrawals. *
* Please note that CFD Global, operated by Key Way Investments Ltd, is not liable for any fees or hidden costs charged by your bank or online payment provider.
If you decide to trade Contracts for Differences on indices at CFD Global, you may do it during the following market hours: 24/5, starting with Sunday at 21:00 GMT (when Asian markets open) until Friday at 21:00 GMT (when U.S. markets close).
Why Trade Contracts for Differences with CFD Global?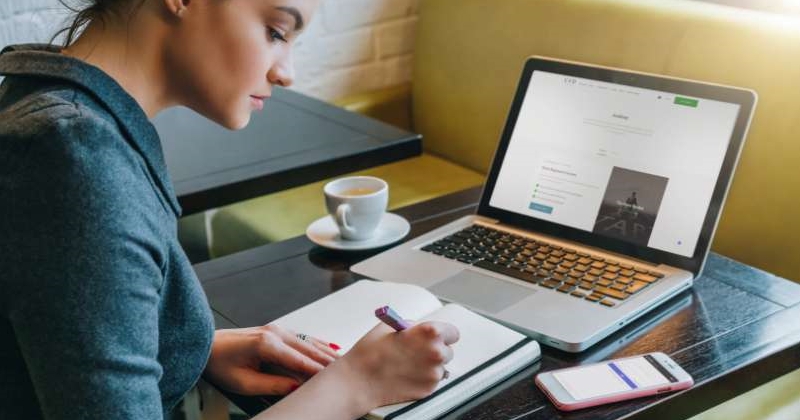 Image: Trader learning more on CFD trading from CFD Global's website.
Being a CySEC licensed broker, we comply with all ESMA (European Securities and Markets Authority) regulations, meaning that we take every necessary action to ensure that our clients are protected according to ESMA's rules.
Even more, we put the customer at the centre of our activities and we focus on providing you with the necessary resources for an optimal trading experience. Our competitive trading conditions, tight spreads and fast execution speeds are meant to enhance your trading sessions, and we also offer you the option to choose between 2 trading platforms:
1. WebTrader – a platform with over 2100 CFD instruments, advanced trading charts, Trading Central, and third-party market analysis tools;
2. MetaTrader 5 – a platform that offers you the option to trade over 400 CFD instruments and which is equipped with built-in indicators and customisation tools for you to develop your trading strategies.
To learn more about the strategies you can use in trading or to enhance your trading skills, you can visit our Academy where you will find education resources about Forex, CFDs, shares and other terms that will give you insights about the markets.
If you wish to keep up to date with the latest financial events, you can visit our News and Featured Articles sections on the website.
For any questions you might have our customer support team is available Monday to Friday 6:00 AM GMT to 01:00 AM GMT and may be contacted by phone, email or Live Chat.
Learn more about CFD Global by browsing our site and start trading with a regulated broker!
Sources: Investopedia.com, Tradingviwe.com, Wikipedia.org, and Statefarm.com.
The information presented herein does not constitute and does not intend to constitute Investment Advice. The information contained herewith is a compilation of public stock recommendations issued by various financial analysts and organised by Live News Recommendation in an easily presentable format, for information purposes only.
Key Way Investments Ltd does not influence nor has any input in formulating the information contained herein. The content herewith is generic and does not take into consideration individual personal circumstances, investment experience or current financial situation. Users/readers should not rely solely on the information presented herewith and should do their own research/analysis by also reading the actual underlying research. Users/readers should also consider the risk of encountering significant losses when trading CFDs. Therefore, Key Way Investments Ltd shall not accept any responsibility for any losses of traders due to the use and the content of the information presented herein. Past performance is not a reliable indicator of future results.
CFDs are complex instruments and come with a high risk of losing money rapidly due to leverage. 71.79% of retail investor accounts lose money and 28.21% win money when trading CFDs with cfdglobal.com. You should consider whether you understand how CFDs work and whether you can afford to take the high risk of losing your money.