Saudi Aramco, the world's biggest oil company, ended trading on Monday with a market value of over $2 trillion. Shares closed at 38 riyals (approx. $10.13), giving the company a valuation of $2.03 trillion on Tadawul, the Saudi Stock Exchange. This means that they now stand almost $1 trillion higher than giants such as Microsoft or Apple.

Analysts believe this might be a good omen for the energy markets, and it will be interesting how things will unfold next.
Saudi Aramco's public debut, the largest on record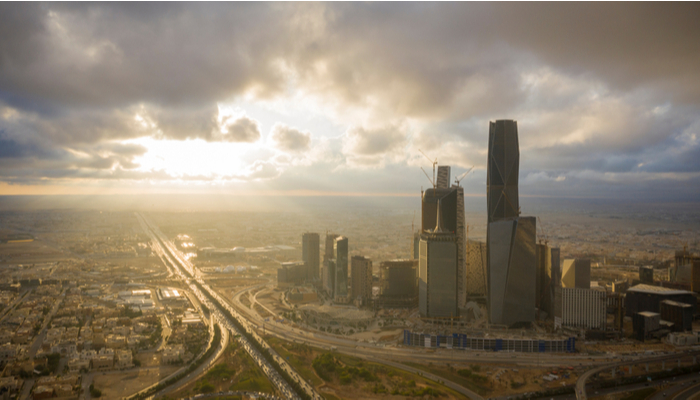 In its public debut on the Saudi stock exchange, Aramco listed 1.5% of its shares and quickly became the largest IPO in the world. Previously, Alibaba was holding this spot, with a $25 billion raised when it went public in September 2014.
The IPO was more than four times oversubscribed in a deal backed by local and regional funds, plus retail investors and major financial institutions.
Saudi Aramco's listing, part of a bigger plan
Saudi Aramco's listing is part of Crown Prince Mohammed bin Salman's Vision 2030 program. This project aims to transform the Saudi economy by developing services such as education, infrastructure, or tourism. Part of the funds raised from the IPO would be invested in Vision 2030.
Good news for the energy markets comes from OPEC
Earlier this December, OPEC+ agreed on a new production cut this month in Vienna. The largest petroleum organization decided to shave off 1,7 million bpd for next year (500,000 extra from the previous deal). Also, Saudi Arabia added another 400,000 bpd to the cuts, hoping that other member countries will follow in its footsteps.
The agreement comes into effect from January, with OPEC+ meeting again in March to further discuss the matter.
Oil prices surged almost immediately after OPEC+ decision. On Friday Dec.6, during mid-day trading, Crude oil prices almost hit $60 per barrel, while Brent prices moved very close to $65, their most significant gains in months.
As for the impact on Saudi Aramco, OPEC's decision provided a much-needed boost on the company's overall performance on the stock exchange.
Conclusion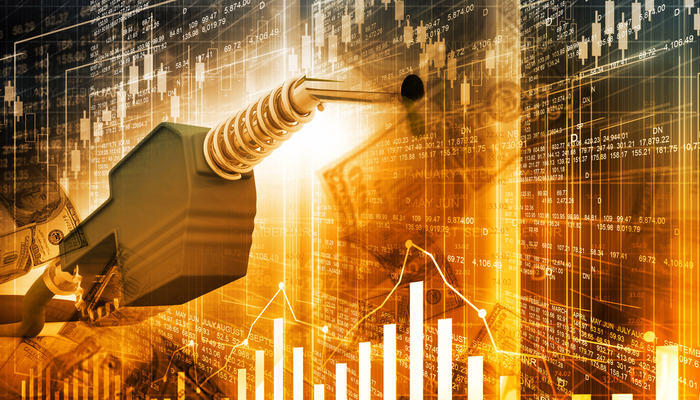 2020 appears to be a promising year for Crude Oil and for the energy markets in general. Saudi Aramco, the most profitable company in the world (according to Bloomberg), is having a highly successful IPO launch, while OPEC is doing its best to provide support to Crude with its latest measures. On top of everything, there are stronger signs of a trade war resolution between China and the US.
Invest in the energy sector with Capex!
Here at Capex, you can trade the biggest companies in the global energy sector with a single CFD. Our Oil and Petroleum Blend allows you to capture the performance of industry giants like ExxonMobil, Chevron, Total, and BP with one position. This Blend enables you to buy or sell a basket of NYSE-listed stocks with a combined market cap of over $920bn (as of November 20th, 2019).
Sources: cnn.com, cnbc.com, marketwatch.com, nytimes.com, oilprice.com,
The information presented herein does not constitute and does not intend to constitute Investment Advice. The information contained herewith is a compilation of public stock recommendations issued by various financial analysts and organized in an easily presentable format, for information purposes only. Key Way Investments Ltd does not influence nor has any input in formulating the information contained herein. The content herewith is generic and does not take into consideration individual personal circumstances, investment experience, or current financial situation. Users/readers should not rely solely on the information presented herewith and should do their research/analysis by also reading the actual underlying research. Users/readers should also consider the risk of encountering significant losses when trading CFDs. Therefore, Key Way Investments Ltd shall not accept any responsibility for any losses of traders due to the use and the content of the information presented herein. Past performance is not a reliable indicator of future results.
HIGH-RISK INVESTMENT WARNING: CFDs are complex instruments and come with a high risk of losing money rapidly due to leverage. 79.84% of retail investor accounts lose money when trading CFDs with this provider. You should consider whether you understand how CFDs work and whether you can afford to take the high risk of losing your money.