Looking for the next big thing? You might be interested to know the cloud-based network performance platform firm, Cloudflare, has recently announced its plans to go public. While the investors who jumped on board a decade ago stand to reap the greatest rewards, new investors could also feel the upside potential if other recent IPO performance is any guide.
Setting everything in motion
Cloudflare filed its intention to go public with the U.S. Securities and Exchange Commission on August 15. With a filing that has a $100 million as the fund-raising goal, that number is nearly a placeholder, as the underwriters determine the actual IPO price and potential fund goal. The company runs a cloud-based network platform that promises security, enhanced performance of business-critical applications, and most specifically "eliminating the cost and complexity of managing individual network hardware."
The IPO comes just a few months after cybersecurity firm CrowdStrike went public, with the shares trading roughly at 180% above their IPO price. Analysts feel CloudFlare could copy or top that performance. The shares will trade with the symbol "NET" and there are several important things that potential investors should know about the company and its IPO.
Cloudflare Claims it is an Industry Leader
According to Cloudflare, their services are responsible for blocking 44 billion cyber-threats from 20 million different websites, on a daily basis. Best suited for the cloud-based environment found within most networks, the software revolutionizes basic security patches that are no longer feasible due to an inability to scale well and are incompatible with cloud-based architecture.
Cloudflare is one of a handful of companies who are leading a transition from the hardware-based network security provided by companies such as Cisco, F5 Networks, FireEye, and Juniper Networks to an elevated, abstracted and unified cloud-based solution.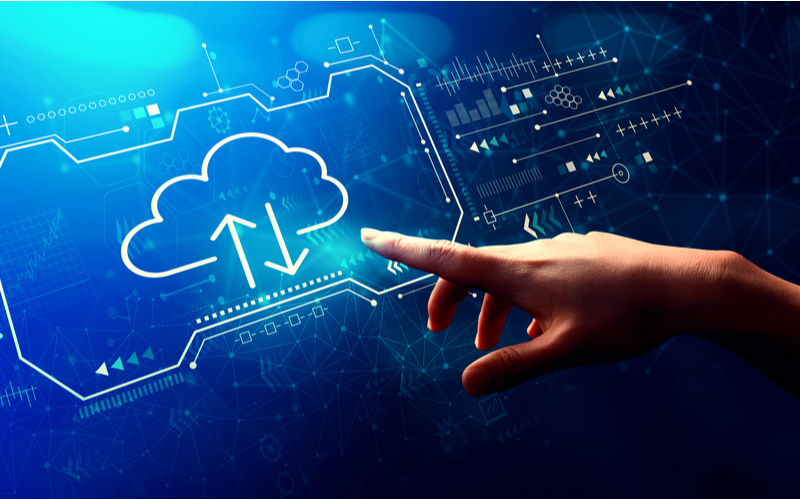 Expenses are growing faster than revenue
Cloudflare reported a loss of $86.1 million in 2018 on revenues of $192.7 million. That compared to a loss of just $10.7 million on revenues of $134.9 million in 2017. So revenue grew 43%, which is quite healthy, but at the same time expenses jumped 711%. A good part of that was due to administrative and general expenses, which went from $20.3 million in 2017 to $85.2 million in 2018.
Cloudflare has already admitted they expect the general and administrative costs to continue increasing in support of the company's growth, but also due to the costs associated with its IPO. Cloudflare is a Healthy, Growing Unicorn Cloudflare was already valued at $1 billion back in 2012 after receiving just $72 million in funding. Since that time the total funding of the company has climbed to $332.1 million, giving Cloudflare an estimated valuation of $3.1 billion.
Early investors will hold power
Just as with many tech unicorns, early investors will reap results and also maintain control over voting power, due to the early Class B shares having 10 votes each versus the Class A shares sold in the IPO, which will have 1 vote each.
The earliest investors were Pelion Ventures and Venrock in 2009, with the two putting a combined $2.1 million into the company. If the Cloudflare IPO comes in with a $3 billion valuation that would make the Pelion and Venrock stake worth roughly $1 billion, or 500 times the initial investment. Additionally, each company would control roughly 20% of the voting power at Cloudflare.
That's balanced somewhat by Cloudflare's management, with CEO and Chairman Matthew Prince controlling 19.8% of the voting shares, and COO Michelle Zatlyn holding 6.6% of the voting shares.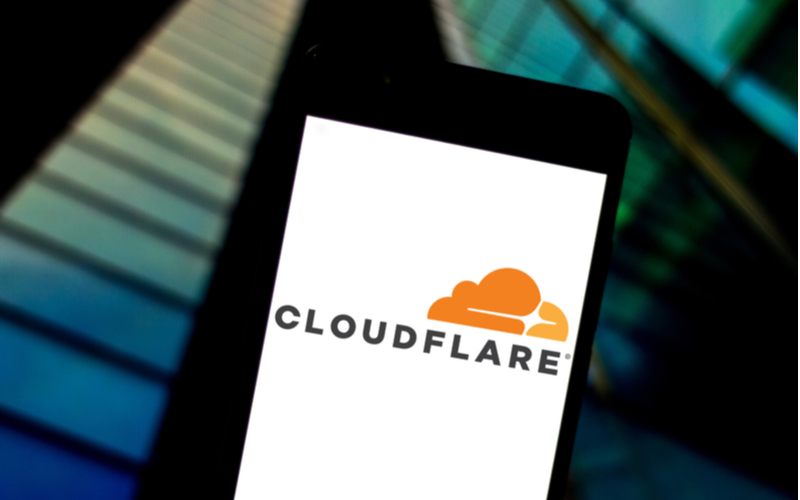 Controversy at Cloudflare
The company found it necessary to drop 8chan as a customer in August on grounds that the unmoderated message board is a breeding ground for domestic terrorism. That came following reports that the recent mass murders in El Paso, TX and Christchurch New Zealand were both inspired by conversations on 8chan. Cloudflare received a good deal of backlash for having 8chan as a customer, and responding by dropping 8chan as a risk to Cloudflare's business.
Subsequently Cloudflare also received criticism for dropping 8chan, and also for dropping The Daily Stormer following the white supremacist rally in 2017 in Charlottesville, VA. The criticisms came from those questioning Cloudflare's ability to pass judgment on its customers, or to censor them by denying access to the company's product. Cloudflare has acknowledged these criticisms and accepted the potential for blowback in their decision to ban certain customers.
Sources: businessinsider.com, marketwatch.com, cyberscoop.com, latimes.com
The information presented herein does not constitute and does not intend to constitute Investment Advice. The information contained herewith is a compilation of public stock recommendations issued by various financial analysts and organized by Live News Recommendation in an easily presentable format, for information purposes only. Key Way Investments Ltd does not influence nor has any input in formulating the information contained herein. The content herewith is generic and does not take into consideration individual personal circumstances, investment experience or current financial situation. Users/readers should not rely solely on the information presented herewith and should do their own research/analysis by also reading the actual underlying research. Users/readers should also consider the risk of encountering significant losses when trading CFDs. Therefore, Key Way Investments Ltd shall not accept any responsibility for any losses of traders due to the use and the content of the information presented herein. Past performance is not a reliable indicator of future results.
HIGH-RISK INVESTMENT WARNING: CFDs are complex instruments and come with a high risk of losing money rapidly due to leverage. 78.32% of retail investor accounts lose money when trading CFDs with this provider. You should consider whether you understand how CFDs work and whether you can afford to take the high risk of losing your money.