Image: Trader pointing at the concept of Exchange Traded Fund.
What Are Exchange Traded Funds (ETFs)?

An Exchange Traded Fund (in short, an ETF) is a marketable security tracking an index, bonds, commodities, or even a basket of assets such as an index fund. An ETF is a type of fund that, opposed to mutual funds, trades similarly to stocks on the stock exchange. Even more, the price of an ETF changes throughout the day and fluctuates according to the transactions that are made on the market. In comparison to mutual fund shares, ETFs are characterized by greater daily liquidity and lower fees which makes them more attractive for investors, although the risks associated with trading ETFs still exist.
As they don't trade like mutual funds, their net asset value isn't calculated once at the end of every day and they usually operate with an arbitrage mechanism which is developed in such a way to keep the ETFs trading close to their net asset value, although there may be deviations occasionally.
How Does the Creation and Redemption of Exchange Traded Funds Work?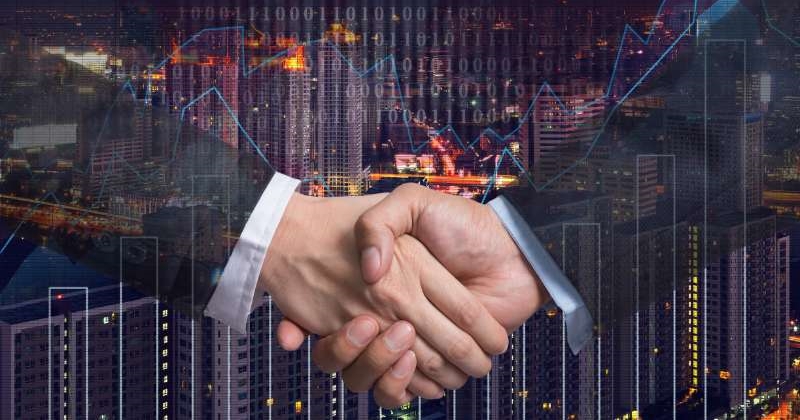 Image: The concept of partnership between Exchange Traded Funds issuers and authorized ETF participants.
To understand how ETFs work, a trader must know more about the mechanism of creation and redemption.
Creation Units – Common Practices and Authorized Participants
The process of transacting a block of new shares by an Exchange Traded Fund company to an intermediary who will make them available to be transacted on the open market is called a creation unit. A creation unit block usually consists of 25,000 to 600,000 shares and ETF issuers collaborate with ETF distributors in the process of creation of a new unit. Acquiring new creation units by intermediaries has considerable risks as these transactions can generate, prior to exchange listing, profits or losses that have tax implications.
Exchange Traded Fund issuers build partnerships with the intermediaries trading desks which are known in the process as authorized participants that are unique to open-end ETFs. The authorized participants have the scope of monitoring a fund's deviation from its net asset value in the trading market.
The Functioning of the Creation/Redemption Mechanism
Only authorized ETF participants can use the creation / redemption mechanism to create or redeem units of a certain ETF. When the creation process begins, the authorized participant creates a basket of underlying assets which is required in exchange for the newly created ETF shares. Similarly, when the redemption process takes place, the authorized participant gives back the ETF shares and receives in return the underlying assets basket. Every day, the public gets information about the fund's underlying holdings.
5 Main Types of Exchange Traded Funds That Can Be Found on the Market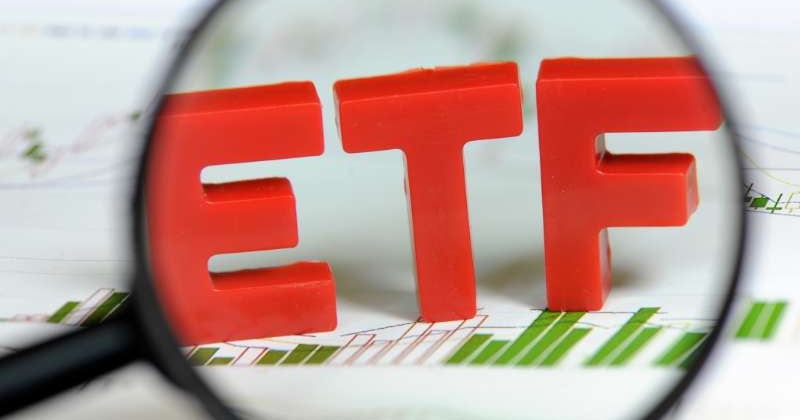 Image: Exchange Traded Funds studied through a magnifying glass.
ETFs usually involve lower transaction and management costs. As of 2016, over 4700 Exchange Traded Funds exist worldwide and can be divided into several categories, but 5 types are more common:
1. Index ETFs – most ETFs are index funds as they try to replicate a certain index performance. Indices are benchmarks for stocks, bonds, commodities, or currencies, while index funds aim to track the performance of a specific index in 2 ways:
• by holding in its portfolio the index contents;
• by holding in its portfolio a representative sample of the securities in the index.
Starting with June 2012, only in the United States, about 1200 index ETFs existed.
2. Stock ETFs – are some of the most traded ETFs. There are different types of stock ETFs, including large-cap, small-cap, growth, value, and many other (i.e. the S&P 500 index is large- and mid-cap).
3. Bond ETFs – there are many available bond ETFs, running from international to government to corporate, and these are just a few of them. This kind of ETFs tracks low-liquidity investment products as bonds are usually held to maturity and they aren't active on secondary markets.
4. Commodity ETFs – this type of ETFs invests in commodities, which can be:
• soft commodities such as wheat or rice;
• hard commodities such as oil, gas, or gold.
Commodity ETFs are traded exactly as shares are and provide exposure to a wide range of commodities and commodity indices which offer large possibilities for portfolio diversification, but every investor should be attentive to all the factors that can affect a commodity's price, as these factors may not always be very clear. Commodity funds roll from month to month the so-called front-month futures which gives exposure to a certain commodity, but it also implies risks for the investors.
5. Currency ETFs – are investment vehicles tracking a foreign currency or a basket of currencies (thus allowing investors to access more than one foreign currency) in a similar way to how market ETFs track their underlying indices.
How Is Trading Contracts for Differences on ETFs Different from Regular ETF Trading?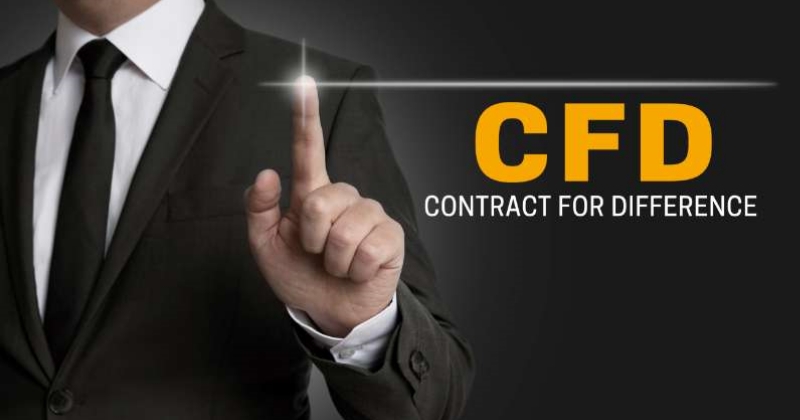 Image: Trader operating a Contracts for Differences touchscreen.
Having been on the market for fewer years than Exchange Traded Funds, Contracts for Differences are available for trading on many different underlying markets.
Contracts for Differences or CFDs are financial instruments allowing traders to take advantage of the variations in the prices of their underlying assets without owning the underlying goods. When an investor chooses to trade CFDs he must be aware that risks are also associated with the transactions he is making.
Even more, a trader interested in transacting CFDs on ETFs should know that this kind of trading is different from ordinary ETF trading. As mentioned before the trader won't be the owner of the ETFs he is trading.
Still, as CFDs are derivatives, when trading CFDs on ETFs a trader can benefit from gearing his investment by using leveraged trading which means he can get a bigger profit from the difference in price over time than he would have got if the simply traded ETFs, but he will also be exposed to greater risks when using margin trading.
Trading Contracts for Differences on ETFs at CFD Global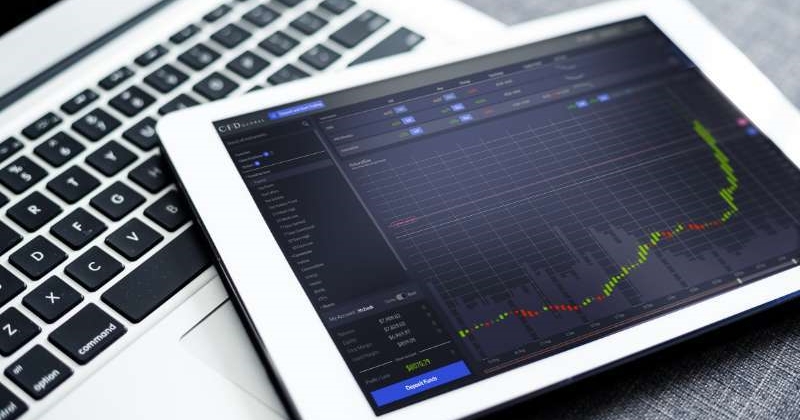 Image: Trading Contracts for Differences on ETFs at CFD Global.
CFDs on ETFs are vehicles which permit every trader to track how certain indices, bonds, group of assets perform. Having low fees and high daily liquidity, Exchange Traded Funds are instruments that can be attractive for any trader, no matter his level of experience in trading.
Even more, ETFs are more transparent, throughout the day, than many other types of funds, and investors will prefer to trade Contracts for Differences on ETFs as they can closely monitor the performance of a certain ETF.
At CFD Global, the appeal of transacting CFDs on ETFs also resides from the trading conditions we offer:
1. the possibility to trade more than 30 instruments on our platforms;
2. access to trading with 1:5 leverage;
3. tight spreads, as low as 0.03 (USD);
4. no commissions on deposits or withdrawals.
* Please note that CFD Global, operated by Key Way Investments Ltd, is not liable for any fees or hidden costs charged by your bank or online payment provider.
When Can You Trade Contracts for Differences on ETFs at CFD Global
Contracts for Differences on ETFs can be traded at CFD Global 24 hours a day/5 days a week. To be more specific, trading CFDs on ETFs can be carried out from Sunday at 21:00 GMT (at the moment Asian markets open) to Friday at 21:00 GMT (at the moment U.S. markets close).
Why Trade Contracts for Differences on ETFs with CFD Global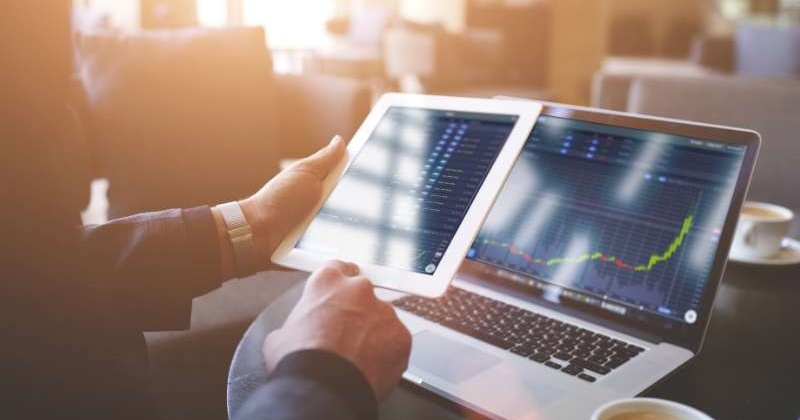 Image: Trader looking for data on CFD Global's platform.
When you choose CFD Global to trade Contracts for Differences on ETFs, you get the chance to diversify your portfolio and by that you get to better manage the risks associated with trading.
CFD Global also provides you with educational resources such as online trading courses or free training videos to enhance your level and skills related to trading CFDs on ETFs and improve your strategies for smarter trades.
Even more, CFD Global offers you a dedicated news section to keep you informed about the market trends and events, and you will also get access to professional third-party market analysis once you enter one of our platforms.
Trade with CFD Global and you will be provided with the option to choose one of our powerful and user-friendly platforms, WebTrader or MetaTrader 5, both accessible from web and mobile to enhance your trading activity with advanced charting and analytical tools.
Try our platforms today and enjoy fast execution speeds and low spreads!
Sources: Investopedia.com, Wikipedia.org, ETF.com, statista.com, ETFDailyNews.com, thebalance.com, contracts-for-difference.com, and CFDGlobal.com.
The information presented herein does not constitute and does not intend to constitute Investment Advice. The information contained herewith is a compilation of public stock recommendations issued by various financial analysts and organised by Live News Recommendation in an easily presentable format, for information purposes only.
Key Way Investments Ltd does not influence nor has any input in formulating the information contained herein. The content herewith is generic and does not take into consideration individual personal circumstances, investment experience or current financial situation. Users/readers should not rely solely on the information presented herewith and should do their own research/analysis by also reading the actual underlying research. Users/readers should also consider the risk of encountering significant losses when trading CFDs. Therefore, Key Way Investments Ltd shall not accept any responsibility for any losses of traders due to the use and the content of the information presented herein. Past performance is not a reliable indicator of future results.
CFDs are complex instruments and come with a high risk of losing money rapidly due to leverage. 71.79% of retail investor accounts lose money and 28.21% win money when trading CFDs with cfdglobal.com. You should consider whether you understand how CFDs work and whether you can afford to take the high risk of losing your money.