Image: Oil platform in the sea.
How Did the Benchmarks for Crude Oil Close Last Week?
After losing more than 22% in November, it looks that crude may have found the necessary fundamental support to lift significantly off the lows hit this past month. Both U.S. West Texas Intermediate crude and global benchmark Brent crude closed on Friday up by more than 2% thanks to fundamental market developments.
The global benchmark Brent crude and U.S. WTI crude futures both ended with weekly gains for a second consecutive week. WTI crude was up 3.3% for the week, while Brent crude gained 6% last week. Both were helped by good news coming from OPEC at the end of the week.
OPEC and Major Exporting Allies Announced They Will Cut Production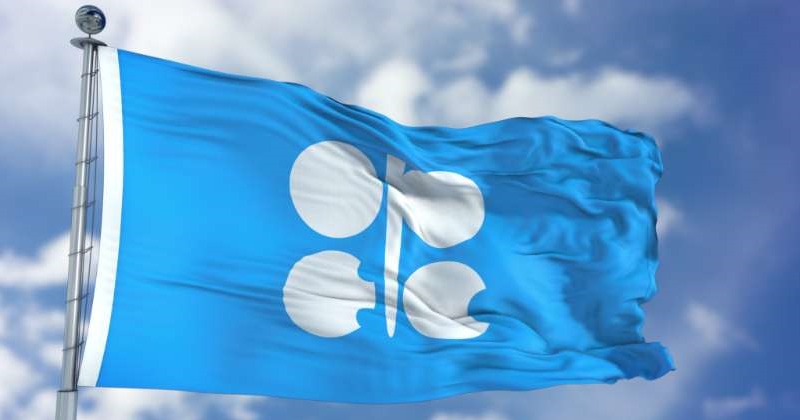 Image: OPEC waving flag.
At the end of a summit where discussions regarding production figured prominently, OPEC and its major exporting allies announced they had reached an agreement to cut production and stabilize prices. The agreement included major producer Russia and comes following a surprise announcement early last week from Alberta regarding production cuts.
Based on the reports from the summit OPEC countries would be cutting production by 800,000 barrels per day, while non-OPEC members would be contributing an additional 400,000 barrels per day of production cuts. This totals 1.2 million barrels per day, and falls right in the middle of market expectations, which announced production cuts of 1.0 to 1.4 million barrels per day.
Which Are Some of the Events that Affect Oil Prices?
The 1.2 million barrels per day cut is significant because it offsets the Iranian production that was supposed to come out of markets in early November when U.S. sanctions against Iran took effect but remained in play after the U.S. allowed exemptions to the 8 largest buyers of Iranian oil.
A closer look at the report shows Saudi Arabia will be cutting its production to 10.7 million barrels per day in December, and then to 10.2 million barrels per day in January. This is down from record production levels for Saudi Arabia. The reports also show Russia cutting its production by roughly 230,000 barrels per day.
Other positive news for crude came from the U.S., where the Energy Information Agency (EIA) reported a drop in U.S. crude inventory levels for the first time in 11 weeks. Markets were pleasantly surprised by the drawdown of 7.3 million barrels from U.S. inventories. Analysts had been expecting a drawdown of just 2.39 million barrels.
The combination of the production cuts from OPEC and the drop in U.S. inventories seem to have led to a halt in the sharp decline in crude prices over the past two months.
West Texas Intermediate Crude Technical Levels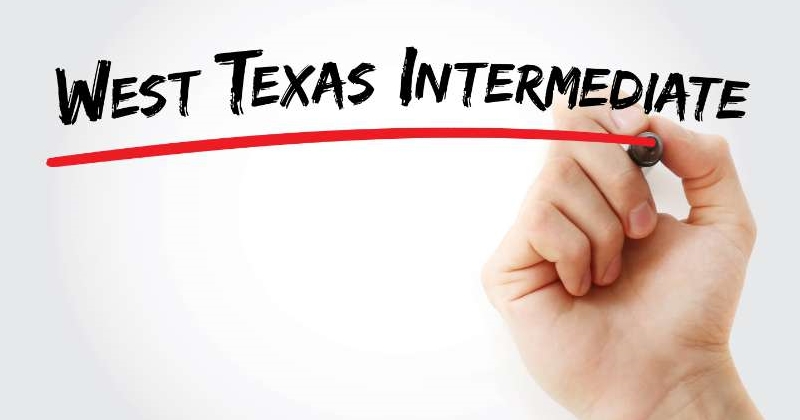 Image: West Texas Intermediate acronym.
Although WTI crude initially fell this past Friday, it bounced strongly on news of the OPEC production cuts. At one point it was up more than 5% at $54.24 a barrel but gave back a good portion of those gains finishing with a 2.2% rise. There is significant resistance at the $54 level, which is what pushed crude back. If crude can get past that resistance it should trade up to the $57.50 level before hitting more resistance.
Brent Crude Technical Levels
Brent crude looks to have found support around the $60 a barrel level. Friday saw Brent open near $60 and by the close it was up to $62.86 a barrel, having a rise of 4.7%. The $60 level has been a floor for the market over the past two weeks and with the new fundamental developments we could see Brent crude trading up to its 50-day moving average at $70 a barrel. Beyond that it wouldn't be too surprising to see Brent hit $80 a barrel. On the other hand, a break below the $60 handle would be bad for Brent crude, and we could see the contract trade down to the $55 level before finding support.
Crude Forecasts for the Upcoming Period
Fundamentals support higher crude prices now that OPEC has removed a good part of the glut of crude that occurred after the U.S. exempted so many countries from the sanctions on Iran. The danger is that demand will begin falling.
On a technical basis crude charts are showing an uptrend. Markets could also get a boost if the U.S. dollar continues to soften as this would drive up foreign purchases of oil.
Source: Finance.yahoo.com
The information presented herein does not constitute and does not intend to constitute Investment Advice. The information contained herewith is a compilation of public stock recommendations issued by various financial analysts and organised by Live News Recommendation in an easily presentable format, for information purposes only.
Key Way Investments Ltd does not influence nor has any input in formulating the information contained herein. The content herewith is generic and does not take into consideration individual personal circumstances, investment experience or current financial situation. Users/readers should not rely solely on the information presented herewith and should do their own research/analysis by also reading the actual underlying research. Users/readers should also consider the risk of encountering significant losses when trading CFDs. Therefore, Key Way Investments Ltd shall not accept any responsibility for any losses of traders due to the use and the content of the information presented herein. Past performance is not a reliable indicator of future results.
CFDs are complex instruments and come with a high risk of losing money rapidly due to leverage. 71.79% of retail investor accounts lose money and 28.21% win money when trading CFDs with cfdglobal.com. You should consider whether you understand how CFDs work and whether you can afford to take the high risk of losing your money.