Enjoying the little things when trading can sometimes make the difference between success and failure. But what about the risks of becoming an obsession or addiction?
Generally, there's a fine line between passion and obsession in trading. Both passionate and addicted investors have a chance of being successful. However, there's a significant difference between the two: addicted investors tend to lose the enjoyment of trading. They are afraid to fail, so their entire strategies rely around fear. They forget about passion, letting their emotions get out of control. When you are driven by emotions, especially negative ones, your odds of winning get a lot smaller.
How can one avoid reaching this boiling point? There are several things to prevent it from happening.
1. Make sure you nail the basics
No trader can be successful without following the fundamental rules. We're talking about developing a trading plan, keeping a journal, using the proper risk management tools, and picking the trading strategies that fit your style, among others. Not only are these essential for improving your skills, but they can also help you develop strong motivation for investing.
By growing a passion for the entire process, you will find it a lot easier to learn, train, and work hard. Your goals and objectives will become a lot clearer and achievable. And you can perhaps use this passion to keep moving forward, without skipping the little details that make all the difference in the world. This is how you avoid letting emotions determine your actions, which is the missing link for many traders.
Interested in discovering more about investing in the financial markets? Stay tuned to our featured articles section to learn more about the basics of trading, including strategies, risk management techniques, and approaches!
2. Process over results with patience
If you are new to the world of trading, you could expect to have results overnight. Try and avoid getting obsessed with obtaining quick profits, because this can only lead to giving in to emotions. And if that happens, you're back to square one.
The key to growing passionate about trading is falling in love with the process and the challenges you face. Sometimes, to do that, you are required to move towards the areas in trading, which makes you feel uncomfortable. If you start enjoying all these challenges, you'll get a lot of excitement about investing in the financial markets. Overcoming obstacles is crucial for one's journey towards advancement, right?
3. Take the occasional breaks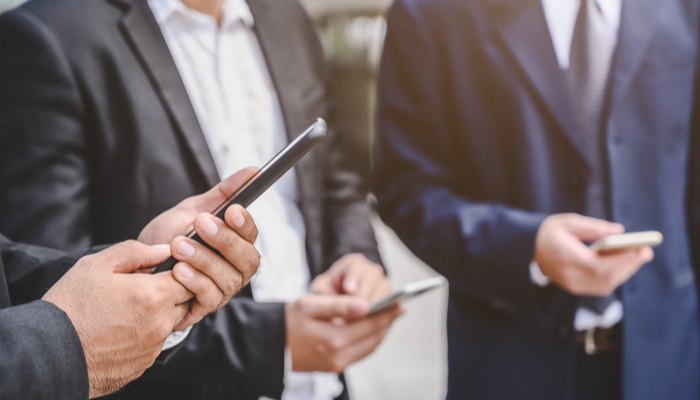 This basic rule works well to put your winning and losing streaks in perspective. No matter if you are on a winning streak or just fresh off an unsuccessful run, taking a break from trading is always a good idea.
But it can often prove very difficult. The financial markets never sleep, so the temptation to stay glued to the monitor and buy or sell Forex, stocks or other assets is compelling. On top of everything, some traders develop addictions to trading similar to those of gambling.
It's okay to do things with a sense of enthusiasm. When it becomes an addiction, you could quickly find yourself over trading or forgetting about risk management just to be part of the action.
Here's where your trading plan might prove very handy. Ensure you don't overtrade, and you take your time to evaluate your performance. Keeping a trading journal could be an excellent idea.
4. Avoid turning trading into a lifestyle
From time to time, it's better to forget about your trading strategies, your positions, and the markets in general. Finding something else to do will keep your inner flame burning for longer. And your emotions in control as well. No matter how experienced you are as an investor, it's almost impossible to keep a level head.
You can quickly get to the burnout phase if you spend countless hours each day staring at charts or reading the news hunting for new opportunities. The best thing to do is relax, take a deep breath, and try to find another passion for making you forget about all this emotional rollercoaster.
Another aspect to take into consideration: trading is not a 9-to-5 job. It simply cannot work like this. Trading is a lot more forgiving timewise. But at the end of the day, it's up to you how much time you're willing to spend attempting to conquer the markets. Just make it worthwhile.
Closing words
Trading can quickly take you from one extreme to the other. It's up to you to find ways to develop a healthy approach and trade passionately without becoming obsessed with everything. Generally, this means committing yourself emotionally, not just financially. Learning how to keep your feelings under control in the heat of the action is also crucial. On this topic, you could check our article entitled "7 Tips to help you develop iron discipline when trading".
Ultimately, you're the one who needs to always keep a cool head and sharp mind, as the responsibility for your trading journey belongs to you.
The information presented herein is prepared by CAPEX.com and does not intend to constitute Investment Advice. The information herein is provided as a general marketing communication for information purposes only and as such it has not been prepared in accordance with legal requirements designed to promote the independence of investment research, and it is not subject to any prohibition on dealing ahead of the dissemination of investment research.

Users/readers should not rely solely on the information presented herewith and should do their own research/analysis by also reading the actual underlying research. The content herewith is generic and does not take into consideration individual personal circumstances, investment experience or current financial situation.

Therefore, Key Way Investments Ltd shall not accept any responsibility for any losses of traders due to the use and the content of the information presented herein. Past performance and forecasts are not reliable indicators of future results.