Shares of Tesla plunged on Friday, losing $7.84% and settling at $294.79 a share. The catalyst for the drop was the announcement made late Thursday by CEO Elon Musk. While the build-up to the announcement was intense, investors and analysts were underwhelmed by the news.
A Less Expensive Model 3 Sedan Is on Its Way
Tesla will finally release a pared-down and less expensive version of its Model 3 sedan. The expected price tag is $35,000 for the standard version and $37,000 for an upgraded version with a longer range and faster top speed.
While investors have been waiting for the less expensive Model 3 for some time, the announcement caused some concerns. It's uncertain what the margins are on a $35,000 electric car, but some analysts believe that Tesla will struggle with gaining from these pared-down, inexpensive Model 3s.
Tesla also announced it was closing most of its physical retail stores and laying off retail workers. Tesla's will now be sold online, as the company wishes to make it financially viable to produce and sell the cheaper Model 3 at the $35,000 price point. Tesla will keep a small number of stores in high traffic locations open to showcase the cars and answer customer questions.
Musk Warned That Tesla Won't Make A Profit in the First Quarter of 2019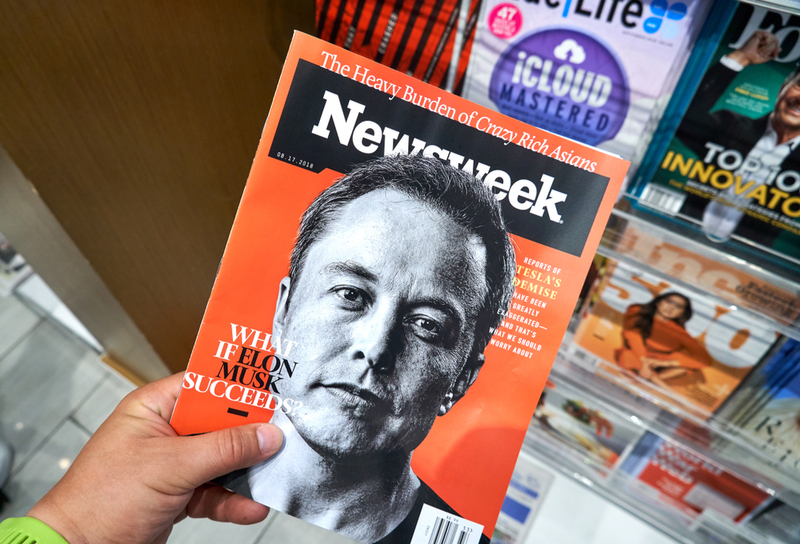 Despite expressing optimism in Tesla's profitability going forward in January, Musk warned Thursday that Tesla probably won't make a profit in the first quarter of 2019, although he remains optimistic the company can return to profitability in the second quarter of the year.
Tesla has often been compared to Apple in terms of its branding and the exclusivity implied for Tesla owners, and it came as no surprise that Barclay analyst Brian Johnson called the announcement the "un-iPhone moment."
Still, Tesla could repeat an iPhone moment as Chinese consumers are very excited about the Model 3, with Tesla test drives in Chinese showrooms in high demand. Some are comparing the launch of the Model 3 in China to the launch of the iPhone 4 back in 2010, which saw the iPhone selling out in just 10 hours following its online launch.
With the lower price point for the new Model 3 and the manufacturing which will be done in China, owning a Tesla is perceived as a cool status symbol by Chinese consumers. Being an electric vehicle, it is also seen as a partial solution to China's massive pollution problems.
A Convertible Bond Came Due Friday
According to analysts, one other possible explanation for Friday's loss comes from a convertible bond that came due Friday. The convertible bond, which was meant to be converted to Tesla stock when it came due, was valued at $359.87 per share. Unfortunately, Tesla's stock is down 11.4% this year and is nowhere near $359 a share, which meant the company had to pay off that debt, which amounted to $920 million, with their on-hand cash. It's estimated that the payment burned roughly 25% of Tesla's cash reserves and makes the company more vulnerable to a bankruptcy if Model 3 sales don't improve dramatically in the coming quarter.
Tesla says it had $3.69 billion at the end of 2018. When asked about the debt payment a Tesla spokesperson pointed to the fourth quarter shareholder letter, which included comments regarding the convertible bond. The letter said Tesla had "sufficient cash on hand to comfortably settle in cash our convertible bond that will mature in March 2019."
Of course, the 7.8% drop isn't anything new for Tesla, whose shares are notoriously volatile. Over the past 52 weeks the stock has traded as low as $244.59 and as high as $387.46 and has been at both levels no less than three times.
Sources: CNN.com, CNBC.com and Forbes.com.
The information presented herein does not constitute and does not intend to constitute Investment Advice. The information contained herewith is a compilation of public stock recommendations issued by various financial analysts and organised by Live News Recommendation in an easily presentable format, for information purposes only.
Key Way Investments Ltd does not influence nor has any input in formulating the information contained herein. The content herewith is generic and does not take into consideration individual personal circumstances, investment experience or current financial situation. Users/readers should not rely solely on the information presented herewith and should do their own research/analysis by also reading the actual underlying research. Users/readers should also consider the risk of encountering significant losses when trading CFDs. Therefore, Key Way Investments Ltd shall not accept any responsibility for any losses of traders due to the use and the content of the information presented herein. Past performance is not a reliable indicator of future results.
CFDs are complex instruments and come with a high risk of losing money rapidly due to leverage. 71.79% of retail investor accounts lose money and 28.21% win money when trading CFDs with cfdglobal.com. You should consider whether you understand how CFDs work and whether you can afford to take the high risk of losing your money.