Economic calendars can potentially help you in different ways, making them highly essential tools in any trader's arsenal.
What is the economic calendar?
An economic calendar lists the scheduled news events or reports related to the markets on a given day, week, or month. Things such as interest rate decisions, inflation reports, or employment rate releases are examples of what you can find in an economic calendar.
Types of events based on potential market impact
Each event from an economic calendar is listed depending on its importance. Minor ones bear the "Low" marking because they will most likely have a minimal effect on the markets. Events graded with "Medium" potential have a moderate impact on the markets. A "High" importance marking indicates the most impactful activities. In some cases, events on the economic calendar can be labeled by color: yellow for low impact, orange for medium impact, and red for high impact events.
How to read & interpret these events?
You can filter out different events from an economic calendar to help you build a suitable trading strategy around the ones you prefer. When the results are announced, you will need to look at the outcome and see if the targets were met. If the results fall in line or exceed expectations, the economy and the specific financial market impacted by the result might grow. If the results fall short of expectations, you can prepare for a downfall.
Let's look at an example: the NFP (Non-Farm Payrolls) monthly report. This release measures the number of employed people in the U.S during the previous month, excluding the farming industry.
Job creation is a leading economic indicator in any country. If more people get a job, it can only strengthen a state's currency. So, if the NFP results match or exceed forecasts, the U.S Dollar typically goes up. If the NFP figures are below expectations, this might cause the U.S currency to drop.
Since we got the basics out of the way, it's time to discuss some of the other reasons why it's advisable to use an economic calendar for your day-to-day trading.
• Economic calendars can help you figure out when to enter and when to exit the markets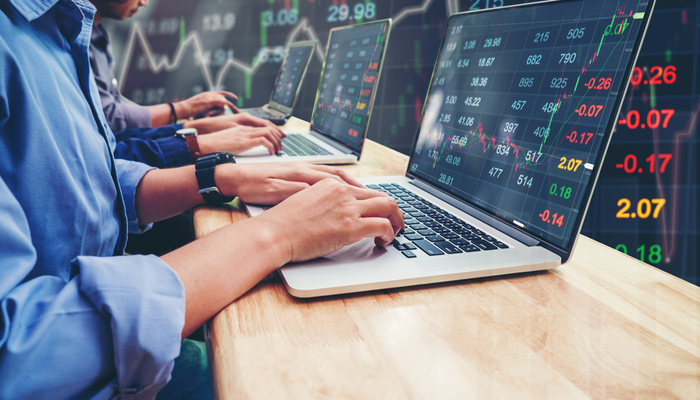 By properly using an economic calendar, you can settle upon entry and exit points. Depending on your personal style of trading, these can last from several hours to weeks. Read more about trading strategies and types of traders.
Trading the news is one common strategy that people use alongside economic calendars. It works by waiting for the news event to happen and then immediately starting trading.
If the news outcome is positive, you will want to buy the impacted financial instrument hoping its price will rise quickly. As soon as the market returns to normal, you will look for the best moments to start selling.
Although this strategy is widespread, the markets can be very unpredictable. Experts always advise using the proper risk management orders to protect your investments against unforeseen factors.
• Economic calendars can help you filter out the markets' noise
If you familiarize yourself with an economic calendar, you'll soon learn how to filter the markets' noise. Not all events move the markets. In fact, plenty of them have little to no influence, especially if people already know their most likely outcome.
Another aspect worth mentioning here. Suppose you integrate the economic calendar in your everyday trading. In that case, you have a chance to better prepare yourself for volatility. That's because, on the economic calendar, you also find news pieces related to all events. And if something significant hits the markets, you can read about it there.
• Economic calendars keep you updated with the latest market developments
There are plenty of traders who ignore the importance of an economic calendar. Don't be like them! This useful tool helps you maintain your trading discipline and keeps you informed about what's happening in the markets. You can plan out your week with a lot more confidence, which could reduce your stress level and turn you into a more organized trader.
Additionally, calendars work like a charm together with trading journals. Recording your investing activity is crucial if you plan to lean learn how the markets work and to improve your trading expertise.

Conclusion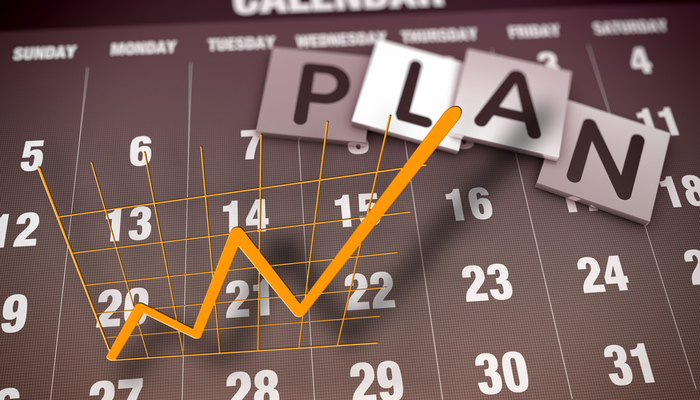 An economic calendar can provide immense help for your long-term investment objectives. Trading the financial markets requires you to have a solid plan, a robust trading system, and strategies to back everything up.
By correctly understanding the events that might affect the markets, you can speed up your learning process and make more informed decisions and trades.
Looking for a broker to start your journey into the financial markets? Look no more: create an account with us here at CAPEX.com, and you'll enjoy the advantages of trading with a fully regulated European broker!
Sources: thebalance.com, investopedia.com
The information presented herein is prepared by CAPEX.com and does not intend to constitute Investment Advice. The information herein is provided as a general marketing communication for information purposes only and as such it has not been prepared in accordance with legal requirements designed to promote the independence of investment research, and it is not subject to any prohibition on dealing ahead of the dissemination of investment research.

Users/readers should not rely solely on the information presented herewith and should do their own research/analysis by also reading the actual underlying research. The content herewith is generic and does not take into consideration individual personal circumstances, investment experience or current financial situation.

Therefore, Key Way Investments Ltd shall not accept any responsibility for any losses of traders due to the use and the content of the information presented herein. Past performance and forecasts are not reliable indicators of future results.