With its impressive run in the first half of 2020, Gold looks poised to hit new highs.
And truth be told, Gold has been amongst the top performers this year. The precious metal is up almost 20% so far in 2020, representing a $300 an ounce bump in price. On Monday, July 20, Gold even peaked at $1,823.40/an ounce, close to a 9-year high. The last time when it traded above $1800 an ounce was back in 2011.
We can't help but ask the burning question with so many encouraging signs: is Gold really going to hit the $2000 an ounce milestone this year?
Let's look at what a couple of famous analysts are saying: Citigroup and Goldman Sachs.
Citigroup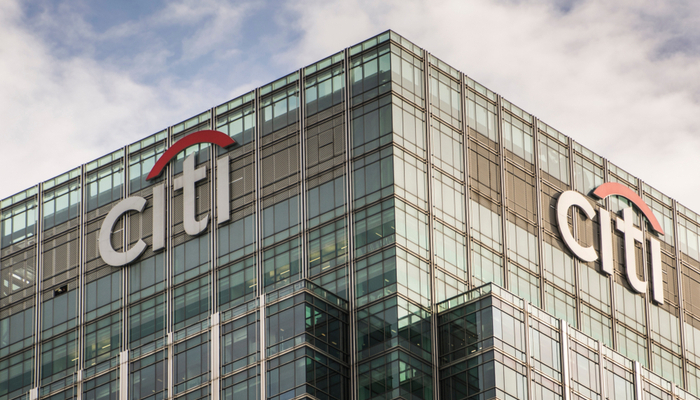 "Gold is expected to climb to an all-time high in the next six-to-nine months, and there's a 30% probability it'll top $2,000 an ounce in the next three-to-five months".
Citigroup experts are bullish on Gold, adding that "it's only a matter of time for fresh highs." Analyst Ed Morse even named three reasons to support his outlook: the currently relaxed financial conditions, a surge in Gold ETFs popularity and increased Gold asset allocation.
Relaxed financial conditions
Two of the world's largest central banks (the Fed and ECB) have been trying to stimulate their countries' economies since the Covid-19 pandemic started. And to keep the savings afloat and inflation under control, they needed to lower interest rates and relax the financial conditions.
Historically, Gold has been a safe-haven asset against inflation. Investors typically consider the precious metal as a robust alternative investment in such circumstances. With the mix of reduced interest rates and fear of inflation, Gold prospects look good.
The surge in Gold ETFs popularity
The demand for Gold has gradually increased ever since the pandemic began. In the first half of the year, people have invested approximately $40 billion in Gold ETFs (info posted by The Wall Street Journal), significantly more than the results from previous years.
The growth is attributed to a couple of factors. First, Gold is renown as a safe-haven asset, ranking high amongst investors' preferences. Second, semiconductor companies use Gold for manufacturing chips. Due to the pandemic, many supply chains experienced shortages, leading to an increased demand for the precious metal.
Growing exposure to Gold
Both Silver and Gold are following six straight weeks of gains. The current economic and social conditions have persuaded investors to increase asset allocation into precious metal. The International Monetary Fund (IMF) lowered its forecast for this year. The world economy is now expected to fall 5% in 2020, down 1.9% from the April estimate.
Additionally, surging numbers of cases in the U.S., Europe, and South America convinced traders to seek safety and turn their attention more and more to Gold.
Goldman Sachs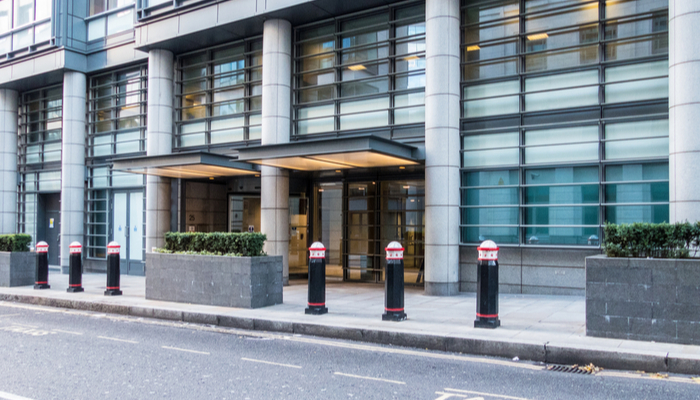 "As we have argued in the past, Gold investment demand tends to grow into the early stage of the economic recovery, driven by continued debasement concerns and lower real rates."
Goldman Sachs recently revised its three, six and 12-month forecasts on Gold to $1,800, $1,900 and $2,000 an ounce. The numbers are up from $1,600, $1,650 and $1,800 an ounce. The bank estimated "fear-driven" investment demand lifted Gold by almost 20% this year alone.
So, Goldman Sachs analysts expect the Gold demand to remain healthy as economies are fighting hard to recover. Fears of the U.S. Dollar's value degrading and the increasing economic uncertainty levels are the main reasons for the price updates.
Let's stop for a moment and read between the lines. A weaker Dollar boosts the purchasing power of significant Gold consumers, typically across emerging markets. Add the easing of lockdowns into the mix, and we might have the perfect recipe for Gold growth.
However, for Gold prices to go above $2,000 an ounce, inflation needs to exceed the 2% target set by the U.S. Federal Reserve, according to Goldman Sachs. Should Gold hit $2,000, it would break the all-time high record of approximately $1,920 posted in 2012.
Interested in investing in Gold or other metals as CFDs? Visit our commodities page to check the trading conditions!
Sources: finance.yahoo.com, bloomberg.com, fxstreet.com
The information presented herein is prepared by CAPEX.com and does not intend to constitute Investment Advice. The information herein is provided as a general marketing communication for information purposes only and as such it has not been prepared in accordance with legal requirements designed to promote the independence of investment research, and it is not subject to any prohibition on dealing ahead of the dissemination of investment research.

Users/readers should not rely solely on the information presented herewith and should do their own research/analysis by also reading the actual underlying research. The content herewith is generic and does not take into consideration individual personal circumstances, investment experience or current financial situation.

Therefore, Key Way Investments Ltd shall not accept any responsibility for any losses of traders due to the use and the content of the information presented herein. Past performance and forecasts are not reliable indicators of future results.