U.S Dollar improves after better than expected jobs report
The U.S. dollar surged last Friday, after the economy added more jobs than expected in June, reducing the chances that the Federal Reserve will cut rates aggressively later this month.
The U.S. dollar index increased by 0.7% and thus hit a three-week high of 96.968. The euro and sterling both lost over half a cent against the dollar on the news, with the euro dropping as low as $1.1208 and the pound falling to a six-month low of $1.2482.
The NFP report rose by 224,000 in June, well above the forecasted 160,000.
Turkish President fires the country's central bank governor, the market in shock
Turkish President Recep Tayyip Erdogan fired Murat Cetinkaya from his position as central bank governor after he was said to refuse an informal request to resign. This decision could potentially lead to a market backlash, as policymakers were expected to start reducing the interest rates.
The unexpected event may derail a rally in the lira that started early in early May. Turkey's real rate hit a high of 8.3%, as inflation slowed more than expected.
Now it will be interesting to see what will happen on July 25, when the next meeting for policy decisions will take place.
OPEC oil output at new lows in June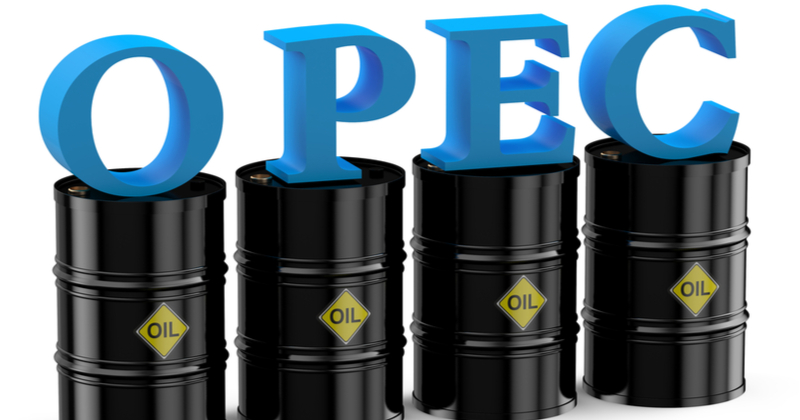 OPEC oil output hit a new five-year low in June. Production drops in Iran and Venezuela and other outages elsewhere in the OPEC group were reported as the main reasons for the results.
The Organization of the Petroleum Exporting Countries pumped 29.60 million barrels per day last month, 170,000 barrels per day less than May, according to a Reuters survey.
Still, crude oil has dropped from a six-month high above $75 a barrel in April to below $63 last Friday. The slowing economic growth appears to be the primary issue of concern.
EIA's inventory build, yet another bearish report
EIA released its weekly storage report on Wednesday morning, which revealed an inventory build of 89 BCF for the week ending June 28.
This fell within the trading range of 76 BCF to 103 BCF, but slightly more than consensus estimates of 85 BCF.
Natural gas futures jumped over 6% or nearly 20 cents over the past couple of trading sessions.
Precious metals suffer following U.S' Jobs Report
On Friday, the precious metals market fell after strong U.S. jobs numbers. Gold and silver were trading 2% lower, while platinum lost nearly 4% of its value.
Both August and September Comex gold traded lower: 2.23% and 2.32% respectively.
U.S. payrolls soundly beat expectations and shifted the markets' direction.
U.S stocks closed lower, after American employment numbers surprise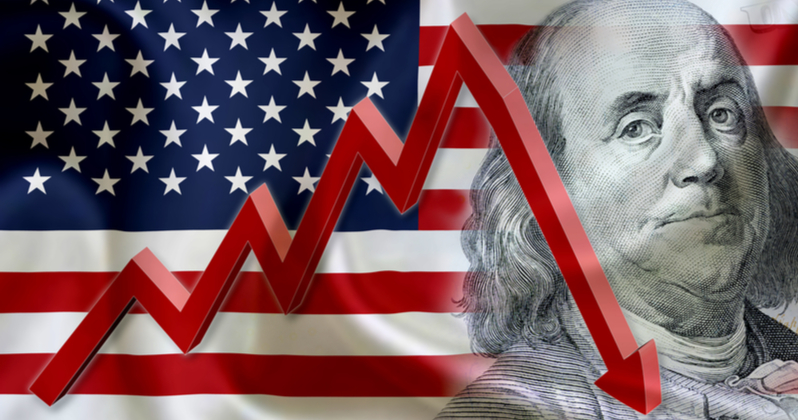 U.S. stocks closed lower on Friday, following a surprise in the employment numbers last for last month.
The Dow Jones Industrial Average lost 0.2% and finished at 26,922.12. The S&P 500 index SPX closed at 2,990.41, losing 0.2% as well. The Nasdaq Composite Index fell 0.1% and ended at 8,161.79.
Before the jobs release, Wall Street was pricing in a near-certain reduction of rates.
European shares drop from 12-month highs. Weak German data and Sweden's Hexagon sudden fall among the culprits
European shares broke a six-day winning streak on Friday after Germany's industrial order fell more than expected in May and Sweden's Hexagon technology group tumbled 11%.
The pan-European STOXX 600 index finished down 0.7% but still managed to cap the week's gains at 1.4%.
The index erased its more than 12-months highs hit a day earlier.
FAANG: U.S lawmakers urge Facebook to wait until regulators investigate Libra's risks on the global markets, Amazon to be reviewed by U.K watchdog before it can make its newest acquisition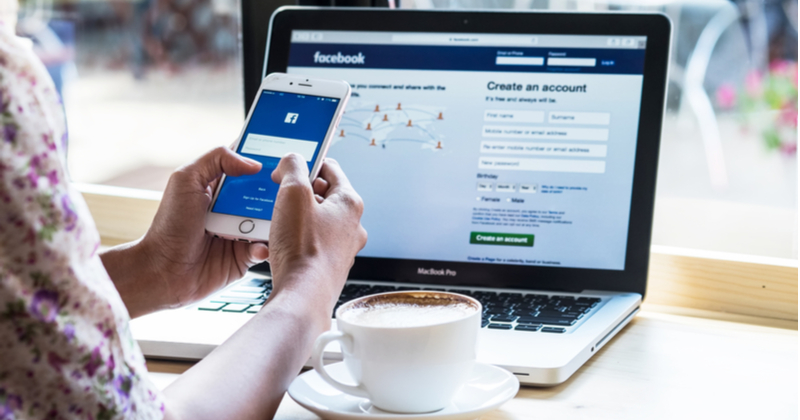 Facebook (FB) could be forced to wait until regulators perform a thorough check-up over its Libra cryptocurrency.
U.S lawmakers will have a chance to review Libra during Congressional hearings scheduled for this July.
The Silicon Valley giant launched the Libra project last month. Among its partners are Mastercard, Visa, Uber, and Spotify.
Apple Inc (AAPL) announced its fiscal third-quarter earnings report: July 30, after the market close.
Apple hopes the new results will be more favorable than on the previous two occasions when the company's revenue declined.
Total revenue, iPhone revenue, and Services revenue are the three main things worth checking out.
Amazon.com, Inc. (AMZN) must pass an initial review by the U.K competition regulator if it wants to go ahead and buy a portion of the food delivery startup Deliveroo.
This initial review means that Amazon and Deliveroo will need to continue acting as independent entities and won't be able to merge in the near future.
In May, Amazon announced its desire to invest $575 million in Deliveroo, hoping it could help the London startup to compete against Uber Technologies Inc. and Just Eat Plc in Europe's food delivery industry.
Netflix (NFLX) is projected to grow its top-line over 20% this year and next, with analysts estimating a 75% earnings-per-share increase.
To be noted is that international subscriptions have doubled since the beginning of 2017. This segment now drives most of Netflix's top-line.
Furthermore, the company's stock is up over 40% year-to-date.
Google (GOOG) stock has one important catalyst for growth according to Yahoo Finance: Artificial Intelligence. The revenues from AI are forecasted to go from $9.5 billion in 2018 to $118.6 by 2025.
Google's most important AI investment is Waymo, which is the company's autonomous vehicle division. And last month, the company announced it will acquire Looker in a $2.6 billion deal which will allow Google to enter the lucrative market for BI (Business Intelligence).
Since last April, Google's stock is up by 14%.
Sources: bloomberg.com, fool.com, investing.com, investorplace.com, kitco.com, marketwatch.com, nasdaq.com, reuters.com, seekingalpha.com, finance.yahoo.com
The information presented herein does not constitute and does not intend to constitute Investment Advice. The information contained herewith is a compilation of public stock recommendations issued by various financial analysts and organized by Live News Recommendation in an easily presentable format, for information purposes only.
Key Way Investments Ltd does not influence nor has any input in formulating the information contained herein. The content herewith is generic and does not take into consideration individual personal circumstances, investment experience or current financial situation. Users/readers should not rely solely on the information presented herewith and should do their own research/analysis by also reading the actual underlying research. Users/readers should also consider the risk of encountering significant losses when trading CFDs. Therefore, Key Way Investments Ltd shall not accept any responsibility for any losses of traders due to the use and the content of the information presented herein. Past performance is not a reliable indicator of future results.
HIGH RISK INVESTMENT WARNING: CFDs are complex instruments and come with a high risk of losing money rapidly due to leverage. 78.20% of retail investor accounts lose money when trading CFDs with this provider. You should consider whether you understand how CFDs work and whether you can afford to take the high risk of losing your money.