Investors sighed in relief as trade negotiations between Washington and Beijing broke a 15 months stalemate. In Europe, British and Irish PMs discussed a deal that might also appease Brussels
Highlights:
Trade negotiations between China and Washington result in a cancelled tariff hike and an upcoming written agreement
The US Federal Reserve to start expanding its balance sheet
PMs Boris Johnson and Leo Varadkar see a possible path to Irish backstop agreement before Brexit deadline, British pound strengthens
Oil price slips on account of inventory surplus, climbs after positive trade news
Turkey launches land and aerial attack in Syria, Turkish Lira takes a nose dive
Trade negotiations take markets on a rollercoaster ride
The week began with news that the Chinese delegation intended to use the impeachment inquiry against Pres. Trump to their advantage and limit the scope of trade negotiations.
The USA added 28 Chinese technology companies to its trade blacklist. The Trump administration also denied visa requests for Chinese officials, citing concerns over human rights violations.
An official of the Chinese Foreign Ministry hinted retaliation over the companies' blacklist and visa blocks.
South China Morning Post reported that Chinese negotiators intended to shorten their Washington visit and saw trade discussions making ''no progress''.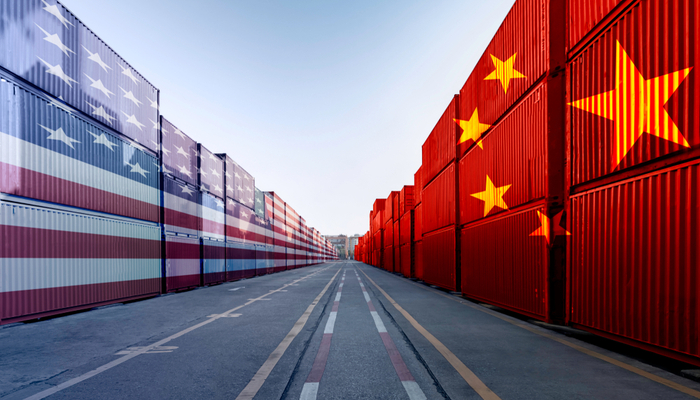 Hope returned as Vice Premier Liu He confirmed trade talks would continue as scheduled, Thursday to Friday. The Chinese also proved willing to make certain concessions and increase their purchase of US agricultural products.
The White House also showed signs of good faith as it discussed placing on hold the tariffs scheduled for October 15 and considered approving a collaboration between US technology firms and companies like Huawei.
At the end of the talks, China has agreed to purchase US agricultural products worth $50 billion. In return, Washington decided not raise tariffs from 25% to 30% on October 15. The two sides are currently waiting for a written agreement to be drafted.
Asian markets rallied, with Hang Seng gaining 1.47% on Thursday and 2.60% Friday.
Nikkei 225 also inched higher, 1.30% on Thursday and 1.45% on Friday.
US indices were also lifted by the news, Dow Jones jumped 1.48% Thursday and 0.93% Friday, gaining 1.74% through the week. The S&P500 also rallied, closing 1.63% higher on Thursday, 0.82% on Friday, with an overall gain of 1.43%.
Jerome Powell announced that the Federal Reserve will take measures to insure liquidity
The US dollar made modest gains against the Euro on Monday and Tuesday, then slid on a mix of weak PPI and Core PPI data. The PPI figures dropped to an 8-month low and Core PPI reached a 4-year low.
Low inflation could provide the Fed reasons to cut interest rates further. Federal Reserve Chair did not rule out new cuts in his speech on Tuesday. Chair Jerome Powell declared that the Reserve will soon expand its balance sheet, suggesting that the Fed will start buying short term bonds. Powell assured that the measure is not renewal of quantitative easing.
Brexit talks might result in an agreement before October 31 deadline. British Pound soared
The British pound suffered another blow on Tuesday after PM Boris Johnson's Irish border proposal was dismissed by German Chancellor Merkel. On Thursday, Johnson met with his Irish counterpart, PM Leo Varadkar to discuss a possible agreement for the Irish border. The pound recouped after the two declared they could get on track to an accord by the end of October.
GBP/USD jumped by 1.78% on Thursday and another 1.74% on Friday, closing at the highest level since July 1.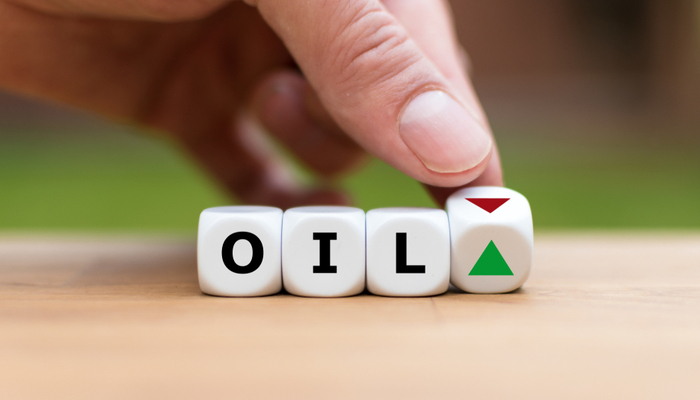 Inventory data drags, trade optimism lifts oil prices
Oil prices also suffered on Monday and Tuesday, amid trade concerns. Worries about additional tariffs being imposed on October 15 and impacting demand caused oil prices to lag.
Oil inventories data also pressured prices, with an increase of 2.9 million barrels in inventory confirming a slower demand.
Oil prices rallied on Thursday and Friday as Washington and Beijing seemed to reach an accord and the tariff hike scheduled for October 15 was cancelled.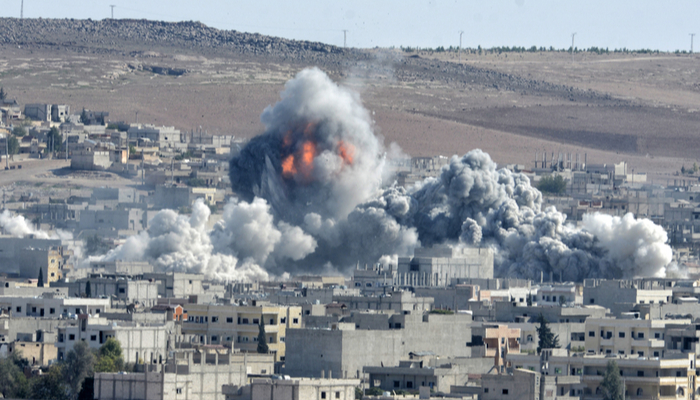 Turkey attacks Syrian Kurds, Turkish Lira slides 3%
President Donald Trump decided to withdraw US troops from Syria where they also served as a buffer between Turkey and US allied Kurdish forces. Turkey labelled Kurdish fighters in Syria as ''terrorists'' and a retreat of US forces was predicted to leave the Kurds vulnerable.
Donald Trump threatened Ankara with heavy sanctions if they attacked the Kurds in Syria. The threats from Washington did not serve as a deterrent, and Turkish president.
Erdogan gave the green light for a Turkish offensive in northern Syria. Turkish Lira dropped against the dollar by more than 3% during the week.
Sources: bloomberg.com, federalreserve.gov, eia.gov, independent.ie, investing.com, nytimes.com,
The information presented herein does not constitute and does not intend to constitute Investment Advice. The information contained herewith is a compilation of public stock recommendations issued by various financial analysts and organized in an easily presentable format, for information purposes only. Key Way Investments Ltd does not influence nor has any input in formulating the information contained herein. The content herewith is generic and does not take into consideration individual personal circumstances, investment experience or current financial situation. Users/readers should not rely solely on the information presented herewith and should do their own research/analysis by also reading the actual underlying research. Users/readers should also consider the risk of encountering significant losses when trading CFDs. Therefore, Key Way Investments Ltd shall not accept any responsibility for any losses of traders due to the use and the content of the information presented herein. Past performance is not a reliable indicator of future results. HIGH-RISK INVESTMENT WARNING: CFDs are complex instruments and come with a high risk of losing money rapidly due to leverage. 78.32% of retail investor accounts lose money when trading CFDs with this provider. You should consider whether you understand how CFDs work and whether you can afford to take the high risk of losing your money.