US Dollar improves after fears of a rate cut larger than 50 basis points fade
The U.S. dollar improved in Friday's afternoon trade, as fears of a larger-than-expected interest rate cut in July were drove off.
Earlier on Thursday, New York, Fed President John Williams argued for pre-emptive measures to avoid having to deal with too-low inflation and interest rates, which caused the American currency to drop.
Sterling settles at $1.25 after its biggest daily jump in more than two months
The pound settled around $1.25 on Friday after its biggest daily jump in more than two months in the previous session. Growing risks of a no-deal Brexit have been increasing lately and economists at Berenberg now assign a 40% probability of a hard Brexit.
On Friday, the pound weakened 0.3% to $1.2499 and 0.1% versus the euro to 89.74 pence. "We still believe the pound should continue to trade on a weaker footing heading into the crunch autumn period", said Lee Hardman, currency analyst at MUFG.
Oil finishes the week strong, but still records sharp losses for the week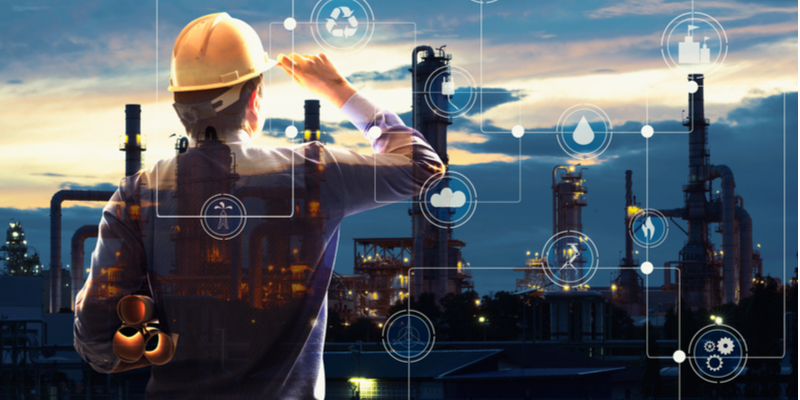 A report that Iran has seized a U.K.-flagged tanker provided support for oil futures on Friday late trading, as prices have seesawed between losses and gains during the entire day.
Still, U.S crude oil prices traded lower overall for the week because of concerns over a slowdown in demand remained and the U.S production looks to soon fully recover.
West Texas Intermediate crude for August delivery rose by 0,6% and settled at $55.63 a barrel. Prices settled 7.6% lower for the week. Brent crude for September delivery added 0.9%, to $62.47 a barrel on ICE Europe ( for a weekly decline of 6.4%).
Thursday's EIA inventory build of 62 BCF was the first below-average build of the injection season
EIA released its weekly storage report on Thursday morning, which revealed an inventory build of 62 BCF for the week ending July 12. This fell within the trading range of 54 BCF to 83 BCF, but less than consensus estimates of 65 BCF.
The front-month August natural gas futures contract finished Friday down 1.50%, to $2.251. The September contract also ended lower, dropping to $2.228.
On Friday, the United States Natural Gas ETF (UNG), which tracks the price of natural gas, finished down 1.42% to $19.40.
Gold prices hold steady before Fed's Interest Rate Decision
The gold market was heading into the weekend trading just off a fresh 6-year high, following Fed's officials' statements that central bankers need to act quickly and lower interest rates at the first sign of economic distress.
August gold futures last traded at $1,425 an ounce, up 1% from last week.
U.S stocks end lower on Friday after Fed's latest news and new Iran tensions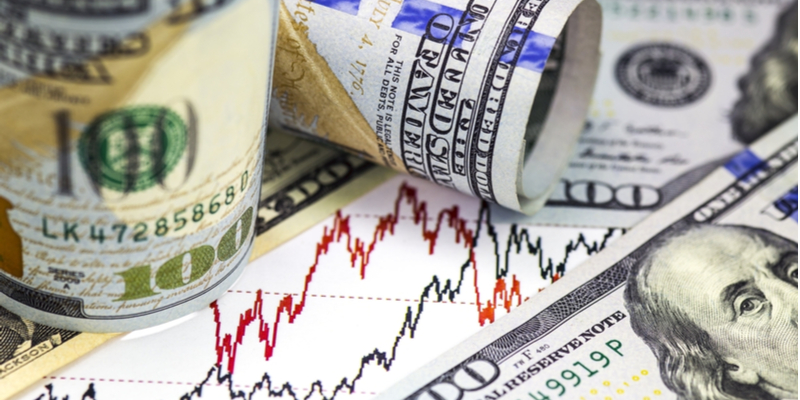 U.S. indices closed lower Friday, dragged down by news that the Federal Reserve officials would cut interest rates by only a quarter percentage point rather than a half-point and after Iran said it seized a British-flagged oil tanker in the Strait of Hormuz.
Following these market events, The Dow Jones Industrial Average ended down 68 points 27,154, the S&P 500 index was off 18 points at 2,976 and the Nasdaq Composite Index lost 60 points to 8,146.
Italy's political scene affects the European stocks
European stocks ended only marginally higher on Friday, as problems regarding the stability of Italy's government was the main source of concern.
Renewed signals from the U.S Federal Reserve that will cut interest rates soon didn't make such a big impact on the markets.
Subsequently, the pan-European STOXX 600 closed up 0.12% after rising as much as 0.7% in morning trade. Italy's blue-chip stocks FTMIB fell 2% to two-week lows, while Milan-listed banks were the hardest hit
FAANG: Facebook, Google, and Amazon to report their second-quarter results, Apple stock gets an analyst's upgrade, Netflix' financial results disappoint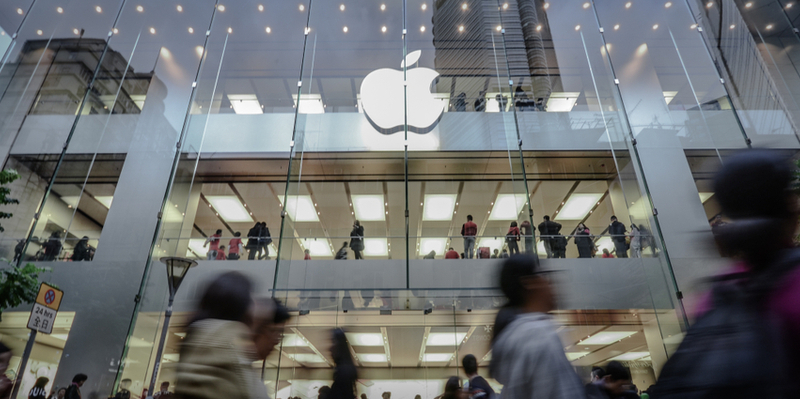 On Wednesday, Facebook (FB) is scheduled to have its earnings report for the second quarter of the year.
Investors should expect revenue growth to decelerate yet again, in line with the last 4 earnings reports: "We continue to expect that our revenue growth rates will decelerate sequentially throughout 2019 on a constant currency basis," CFO David Wehner said on the company's first-quarter earnings call.
Since the first quarter of 2018, when revenue soared nearly 50% year over year, Facebook's revenue was on a constant downward spiral, reaching only a 26% increase in the company's most recent quarter.
Apple Inc (AAPL) shares have been upgraded to outperform by Raymond James analyst Chris Caso.
The analyst believes that Apple will offer 5G models across the price spectrum, helping to provide a good enough reason for upgrades.
"With an aging installed base, we think a reasonably priced 5G phone will be a very compelling upgrade," Caso said in his note to clients.
Amazon.com, Inc. (AMZN) earnings are expected to grow ahead of its earnings report scheduled for July 25.
According to Zacks' Consensus Estimates, the online retailer could post quarterly earnings of $5.29 per share, a year-over-year change of +4.3%.
Revenues are expected to climb a whopping 18.2%, to $62.51 billion.
Netflix (NFLX) shares continued their decline on Friday after a major subscriber addition miss made investors dump the stock Thursday.
Netflix shares fell 0.68% to $322.93 on Friday. On Thursday, the stock had dropped 10.2% after a disappointing second-quarter earnings report.
Although Netflix beat earnings estimates, it reported a net addition of just 2.7 million total subscribers, missing expectations of 5 million. International subs increased by 2.83 million, below the estimates of 4.954 million. U.S. subs fell by 0.13 million, missing estimates of 372,000.
Google (GOOG) is expected to post earnings of $11.48 per share (down 2.3% year-over-year) on its next earnings report, scheduled for July 25, according to Zacks.
The full-year consensus earnings estimates stand at $45.59 per share, while the revenue is forecasted at $130.18 billion. These results would represent year-over-year changes of +4.32% and +18.25%, respectively.
Sources: fool.com, kitco.com, marketwatch.com, reuters.com, thestreet.com, scmp.com, seekingalpha.com, finance.yahoo.com, zacks.com
The information presented herein does not constitute and does not intend to constitute Investment Advice. The information contained herewith is a compilation of public stock recommendations issued by various financial analysts and organized by Live News Recommendation in an easily presentable format, for information purposes only.
Key Way Investments Ltd does not influence nor has any input in formulating the information contained herein. The content herewith is generic and does not take into consideration individual personal circumstances, investment experience or current financial situation. Users/readers should not rely solely on the information presented herewith and should do their own research/analysis by also reading the actual underlying research. Users/readers should also consider the risk of encountering significant losses when trading CFDs. Therefore, Key Way Investments Ltd shall not accept any responsibility for any losses of traders due to the use and the content of the information presented herein. Past performance is not a reliable indicator of future results.
HIGH RISK INVESTMENT WARNING: CFDs are complex instruments and come with a high risk of losing money rapidly due to leverage. 78.32% of retail investor accounts lose money when trading CFDs with this provider. You should consider whether you understand how CFDs work and whether you can afford to take the high risk of losing your money.