Image: Trader looking at market trends.
Every Monday we make sure you keep connected to the major events that happened the previous week for you to trade wisely your favourite instruments. Here's a list of the events you should consider before starting trading this week!
Amid Global Growth Fears, The Dollar Had a 6 Days Gain
On Thursday, the U.S. Dollar extended its strengthening trend, as it hit its 6th advance in a row. While the event took place, currency traders also kept their eyes on the Federal Reserve which provided early support for greenbacks due to upbeat economic data.
"Every major currency but the Japanese yen is trading softer versus the dollar thus far today," wrote Stephen Gallo, European head of FX strategy at BMO.
The U.S. Dollar Index DXY was up 0.1% at 96.502, while the USDJPY pair slipped 0.2% to ¥109.82.
The Brexit Impasse Continued Pushing the British to the Worst Week of 2019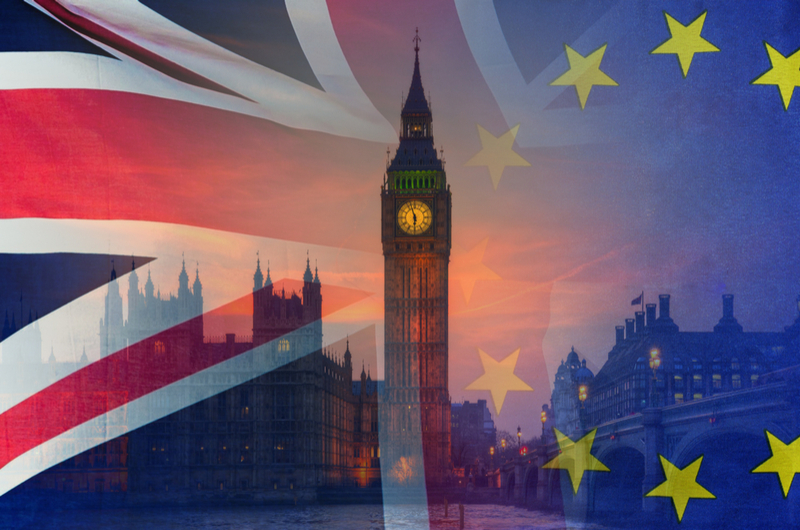 Image: The Brexit Deal is still under impasse.
If the week looked good for the U.S. Dollar, the Sterling was headed on Friday for the worst weekly decline since October due to the stalemate over Brexit which lead the Bank of England to cut its UK growth forecast, especially since the Brexit impasse is putting pressure on the currency.
On the same day, the EU urged the British PM Theresa May to look at the offer made by the Labour opposition, but that would impact May's determined position over the Brexit deal.
As a result, the GBP fell 0.2% to $1.2922. It has lost over 1% of its value last week, and against the EUR, it traded flat at 87.52 pence.
On the 14th of February, May will return to the parliament for another round of negotiations over the Brexit, and that could lead to new evolutions for the Pound, depending on the resolutions that will occur.
Crude Oil Futures, U.S. Natural Gas and Gold Fell Last Week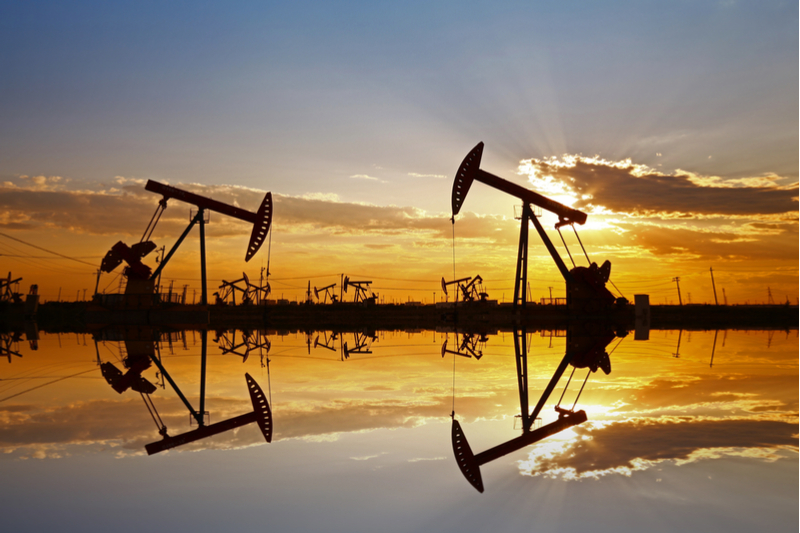 Image: Crude oil rigs.
Due to poor economic growth outlook and trade concerns between the U.S. and China, crude oil futures were weaker during mid-morning trade in Asia on Friday.
At 9:50 am Singapore time (01:50 GMT), ICE April Brent crude futures were down 23 cents/b (0.37%) from Thursday's settle to $61.40/b, while the NYMEX March light sweet crude contract fell 31 cents/b (0.59%) at $52.33/b.
U.S. Natural Gas in storage fell by 237 Bcf last week. The figures didn't look good at all as it was the largest draw of the season and in history for the corresponding week. The numbers were reported by the U.S. Energy Information Administration on Thursday.
Gold futures also settled lower Wednesday for a fourth straight session. On Comex, Gold for April delivery lost 0.4% or $4.80 to settle at $1,314.40 an ounce.
Still, Lukman Otunuga, research analyst at FXTM, said in a note: "While the precious metal is seen extending losses in the near term, bulls still remain in control in the medium to longer term. For as long as global growth fears weigh on market sentiment and expectations mount over the Fed taking a break on rate hikes this year, gold will continue shining."
Indices: S&P 500 Avoids its Worst Weekly Drop, while STOXX 600 Falls
On Friday, U.S. stocks ended virtually unchanged after a tech-led rally in the final minutes of trading saved the session, and the S&P 500 avoided its worst weekly drop by rising less than 0.1% at 4 p.m. in New York.
On the same day other indices hit the following levels:
• The MSCI All-Country World Index dropped 0.5%;
• The Stoxx Europe 600 Index decreased 0.6%;
• The MSCI Emerging Market Index dipped 0.6%.
FAANG: Amazon is Sued, Netflix Stock Could Get a Boost and Google Shows Strong Results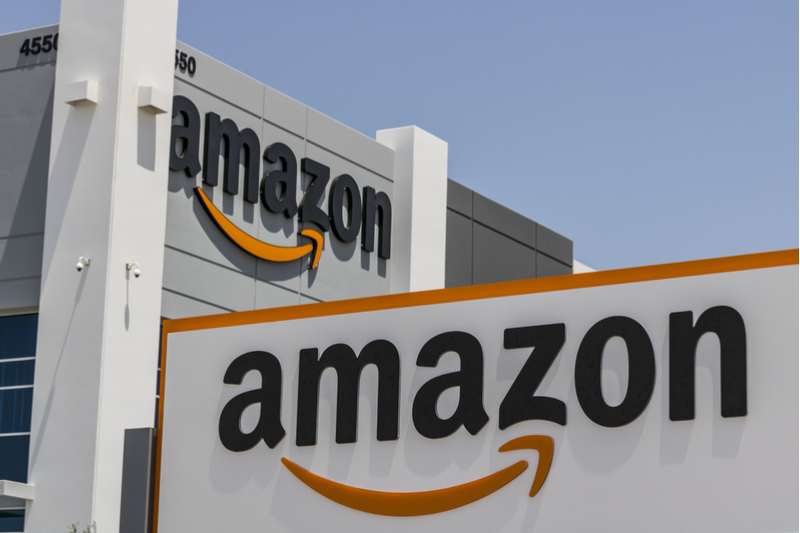 Image: Amazon Centre in the U.S.
When Facebook Inc. (FB) released its latest earnings report, it added an outline of potential risk factors, including: "risks associated with government actions that could restrict access to our products or impair our ability to sell advertising in certain countries."
Not many analysts paid attention to the additional language, but one analyst recently quoted in Barron's said: "We acknowledge it may be difficult for [Facebook] shares to work as revenue growth should step down again in the first quarter. But we expect stability from the first quarter to the second quarter with increasing focus on the potential for re-acceleration and for margin stability."
Apple (AAPL) released iOS 12.1.4 which includes a fix for a group FaceTime bug that let people to eavesdrop on conversation even if they never answered the call. The bug was discovered last week by Grant Thompson, a 14 year-old, while he was using FaceTime on his iPhone. Apple decided to compensate the teenager and his family for discovering the bug.
Amazon (AMZN) will face a multimillion-dollar lawsuit as Woody Allen claims that Amazon has terminated a deal to "finance and distribute his future films and to be his 'home' for the rest of his career" without mentioning a cause. Even more, Allen had already completed a film on which he spent more than $20 million before Amazon cancelled the agreement.
Netflix (NFLX) could get a boost from the return of hit shows as binge watching seems to be "a catalyst for Netflix", Imperial Capital says. After Netflix reported earnings, the company stocks fell, but shares have recovered since then, and is now the best performing stock of the FAANG group.
Alphabet (GOOG) posted strong results after the close Monday, Feb 4. Still, the stock was knocked lower in after-hours trade, although the company registered surging sales and rising profits.
To find out more on other market events that happened last week or to stay up to date with this week's happenings visit our News Section.
Sources: MarketWatch.com, Reuters.com, S&PGlobal.com, Bloomberg.com, Finance.Yahoo.com, Barrons.com, and CNBC.com.
The information presented herein does not constitute and does not intend to constitute Investment Advice. The information contained herewith is a compilation of public stock recommendations issued by various financial analysts and organised by Live News Recommendation in an easily presentable format, for information purposes only.
Key Way Investments Ltd does not influence nor has any input in formulating the information contained herein. The content herewith is generic and does not take into consideration individual personal circumstances, investment experience or current financial situation. Users/readers should not rely solely on the information presented herewith and should do their own research/analysis by also reading the actual underlying research. Users/readers should also consider the risk of encountering significant losses when trading CFDs. Therefore, Key Way Investments Ltd shall not accept any responsibility for any losses of traders due to the use and the content of the information presented herein. Past performance is not a reliable indicator of future results.
CFDs are complex instruments and come with a high risk of losing money rapidly due to leverage. 71.79% of retail investor accounts lose money and 28.21% win money when trading CFDs with cfdglobal.com. You should consider whether you understand how CFDs work and whether you can afford to take the high risk of losing your money.