The markets opened Monday concerned about upcoming trade talks between China and the USA. Vice Premier Liu He stated ahead of the Washington talks that China has no intention to reform industrial policies or government subsidies.

Chinese officials were reportedly emboldened in their strategy by the impeachment proceedings against Pres. Donald Trump. If talks fail, an additional 5% increase in the current tariffs on Chinese goods is expected next week, while the list of Chinese companies added to the trade blacklist has continued to grow.
General Electric announced that starting 2021, it will freeze the pension plans of 20.000 employees in an effort to lower debt.
European data on Monday morning also proved worrying, with the Destatis German Factory Orders report revealing disappointing data. Additionally, the Sentix economic index for the Euro area dropped by 3.9 points to -16.8, its lowest level this year.
HSBC revealed a plan to trim back 4% of its employees worldwide.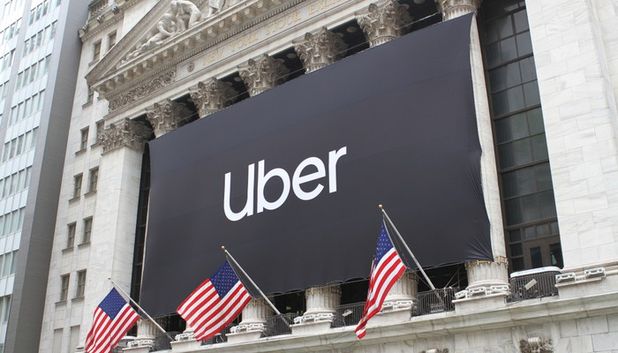 Positive news came from Citigroup on Monday. Uber share value increased by 2.85% after Citi analyst Itay Michaeli upgraded the company's rating from neutral to buy. Uber share value is down by 29.17% since its IPO on May 10th and last quarter registered a loss per share of -$4.72. Citigroup maintained its target price for Uber at $45 in anticipation of its third quarter earnings report, which is expected to show an improvement in fundamentals. The report is scheduled for release on November 14th.

Apple continued to rise after releasing its latest software updates. Last week Apple ordered an increase in iPhone 11 production by 8 million units, or approximately 10%, as a result in increased demand. Market Realist reported on Friday that Apple's valuation reached 1.02 trillion dollars.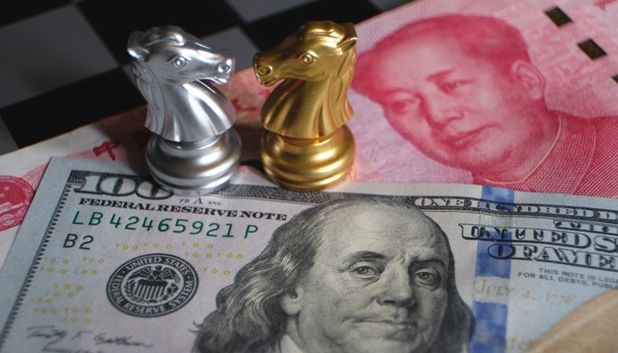 Apple shares increased by 1.71% after releasing its new MacOS Catalina. The update renders iTunes obsolete and replaces it with Apple TV, Apple Music and Apple Podcasts.
Sentiment improved during the day on news that China increased its purchases of US agricultural goods in August, reaching $1.5 billion in value. According to WSJ, soybeans represented more than 60% of these August purchases.


In addition, the USA signed a new Trade deal with Japan which, according to Business Insider, is expected to lift tariffs for US agricultural products worth $7 billion.

Dow Jones and S&P500 both closed higher on Monday, after increasing throughout the day, Dow by 0.70% and S&P by 0.66%. The same scenario played out in Europe with FTSE100 and DAX and in Asia with Nikkei and Hang Seng. Throughout the day the UK index increased by 0.75% and DAX rose by 1.06% while Nikkei 225 increased by 0.68% and Hang Seng by 1.34%.

Sources: businessinsider.com, destatis.de, investing.com, marketrealist.com, sentix.de, thestreet.com, wsj.com

The information presented herein does not constitute and does not intend to constitute Investment Advice. The information contained herewith is a compilation of public stock recommendations issued by various financial analysts and organized in an easily presentable format, for information purposes only. Key Way Investments Ltd does not influence nor has any input in formulating the information contained herein. The content herewith is generic and does not take into consideration individual personal circumstances, investment experience or current financial situation. Users/readers should not rely solely on the information presented herewith and should do their own research/analysis by also reading the actual underlying research. Users/readers should also consider the risk of encountering significant losses when trading CFDs. Therefore, Key Way Investments Ltd shall not accept any responsibility for any losses of traders due to the use and the content of the information presented herein. Past performance is not a reliable indicator of future results.
HIGH-RISK INVESTMENT WARNING: CFDs are complex instruments and come with a high risk of losing money rapidly due to leverage. 78.32% of retail investor accounts lose money when trading CFDs with this provider. You should consider whether you understand how CFDs work and whether you can afford to take the high risk of losing your money.