Image: Oil refinery at night.
Crude-oil futures extended a climb above a one-week high on Wednesday. The gain came due to reports concerning further global output reductions and optimism regarding constructive trade negotiations between the U.S. and China.
WTI and Brent Crude Both Gained on Wednesday
U.S. benchmark March West Texas Intermediate crude oil CLH9, +0.53% added 63 cents, or 1.3%, to trade at $53.72 a barrel on the New York Mercantile Exchange.
April Brent crude LCOJ9, +0.87% the international benchmark, gained 94 cents, or 1.5%, to $63.36 a barrel.
Both WTI and Brent contracts hit their highest level since Feb. 6 on Tuesday, FactSet data showed.
Saudi Arabi, De Factor Leader of the OPEC, Pledged to Cut Output
De facto leader of the Organization of the Petroleum Exporting Countries, Saudi Arabia, pledged to cut output further in the coming months, according to the Financial Times (paywall), citing oil minister Khalid al-Falih, who said the country would cut an additional 500,000 barrels a day to take production to 9.8 million barrels a day in March.
"This would be [approximately] 500,000 barrels per day less than stipulated in the production cuts agreement, meaning significant over compliance with the requirements," said analysts at Commerzbank in a research note.
Trade Negotiations between the U.S. and China Helped to Bolster Prices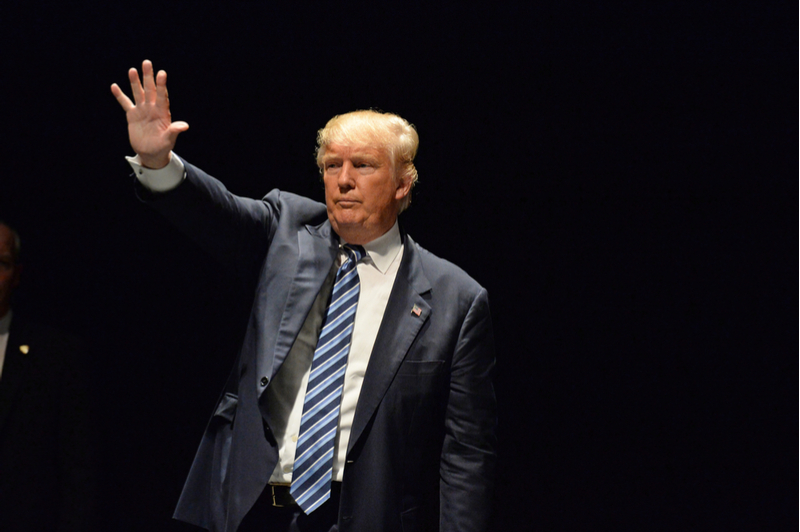 Image: U.S. President Donald Trump.
Crude-oil futures extended a climb above a one-week high on Wednesday, as reports of further reductions to global output and optimism around constructive trade negotiations between the U.S. and China helped to bolster prices.
On Tuesday, President Donald Trump confirmed he is willing to delay the March 1 deadline to resolve the trade conflict with China if negotiations with Beijing will progress smoothly.
On Thursday and Friday, a high-level U.S. delegation led by Trade Representative Robert Lighthizer and Treasury Secretary Steven Mnuchin will have meetings with Chinese Vice Premier Liu He, the top economic adviser to President Xi Jinping. If they come to a resolution regarding the dispute, worries about energy demand will be eased.
Sources: MarketWatch.com, Investing.com, Reuters.com, Bloomberg.com, BusinessInsider.com.
The information presented herein does not constitute and does not intend to constitute Investment Advice. The information contained herewith is a compilation of public stock recommendations issued by various financial analysts and organised by Live News Recommendation in an easily presentable format, for information purposes only.
Key Way Investments Ltd does not influence nor has any input in formulating the information contained herein. The content herewith is generic and does not take into consideration individual personal circumstances, investment experience or current financial situation. Users/readers should not rely solely on the information presented herewith and should do their own research/analysis by also reading the actual underlying research. Users/readers should also consider the risk of encountering significant losses when trading CFDs. Therefore, Key Way Investments Ltd shall not accept any responsibility for any losses of traders due to the use and the content of the information presented herein. Past performance is not a reliable indicator of future results.
CFDs are complex instruments and come with a high risk of losing money rapidly due to leverage. 71.79% of retail investor accounts lose money and 28.21% win money when trading CFDs with cfdglobal.com. You should consider whether you understand how CFDs work and whether you can afford to take the high risk of losing your money.