In trading, a trend defines the general direction, which can vary from short to long-term. The question is: when should you follow a market trend, and how can you do it?
"The trend is your friend" is a widely spread saying in the financial markets. And it does ring true indeed, as understanding how trends work can prove useful for your trading.
Before we get into more details, let us look at a brief history of trend trading.
The Chicago Experiment
The idea of trading with the trend (or "trend following") goes back centuries, being first attributed to the 18th-century economist, David Ricardo*.
*Source: Wikipedia.com.
However, the modern concept of trend trading as we understand it today goes back to the 1980s, when two famous U.S commodity traders, Richard Dennis and Bill Eckhardt, debated whether trading was a skill that the average person could learn.
While Eckhardt believed that successful trading was a natural skill only enjoyed by those genetically predisposed, Dennis disagreed and thought that trading was a skill that could be learned just like any other skill.
In 1983, the two traders embarked on an experiment to see who was right. They started posting advertisements in major business newspapers of those times like the Wall Street Journal and Barron's, seeking apprentices for their study and ultimately settling to a few students whom they called "turtles." Each of the students, who allegedly had little to no trading experience, were invited to Chicago for a two-week training on the basics of successful trend trading. Also, they received money for trading purposes. So, what happened? Within four years, these traders had amassed more than 80% in profits. The majority of traders who had learned the proper methods were successful in trend trading.
Now that experts proved trend trading works, let us see the most common types of market trends.
Understanding where markets are headed to – upward trend, downward trend, and consolidation.
When prices are rising, as evidenced through higher high values and higher low values, the instrument is on an #uptrend.
When prices fall, as evidenced through lower highs and lower lows, the instrument is on a #downtrend.
When prices move sideways, fluctuating between similar highs and lows, the instrument is in a consolidation period.
As a trend starts developing, a trendline can be applied to the price highs and lows to show the direction and the upper and lower bounds.
Generally, trend traders look to open a long position when an instrument is in an uptrend and a short position when it is in a downtrend. Naturally, this makes trend trading viable for both long and short-term trading.
But how exactly can you approach trend trading?
Trend Trading Strategies – understanding your options.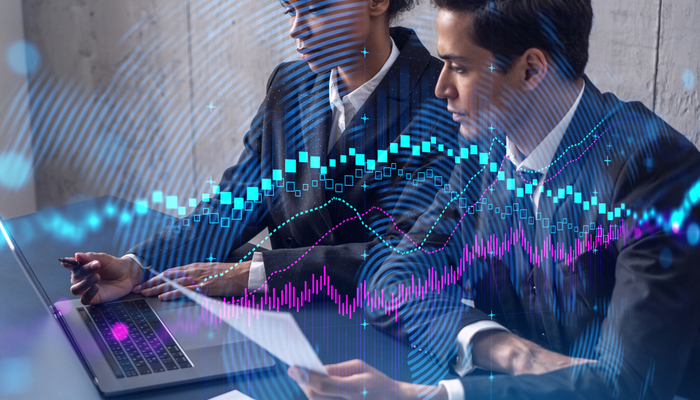 Investors have access to several strategies for identifying trading opportunities for trend trading. These include:
Moving Average Strategies
Moving Averages fall into the lagging indicators category**.
**Lagging indicators inform traders that specific trends are underway. They tend to use these when prices move in long trends before entering extended bearish or bullish periods.
In technical analysis, Moving Averages reveal the median closing price of a market in a specific timeframe. Traders often see moving averages as good indicators for current market momentum.
According to market experts, trend traders use various moving average strategies and often wait for prices to trade in a particular range before opening a position.
For more detailed information on Moving Averages, such as the Simple Moving Average and the exponential Moving Average, make sure you check out this article.
Chart Patterns
Another popular way of approaching trend trading involves using #chart #patterns. Chart patterns offer information about where specific markets might be headed.
More specifically, they help traders figure out when prices are about to change or resume their course. Therefore, chart patterns can provide in-depth info into the markets' bullish or bearish direction, informing you about good moments to enter a rising or falling market.
If you are interested to learn more chart patterns, you could start with the basics.
Support and Resistance Analysis
Trend traders also have at their disposal the support and resistance lines found on virtually any instrument chart.
Support highlights the level at which an instrument's price stops falling and starts bouncing back up. Resistance highlights the interval of values at which prices stop increasing and start dropping.
Generally, traders who favor uptrends tend to use support areas as potential entry points or stop losses. In contrast, those who look for downtrends tend to use resistance areas as possible entry points and areas of support for stop losses.
Further reading – Key things about support and resistance lines.
Closing words – is trend trading for you?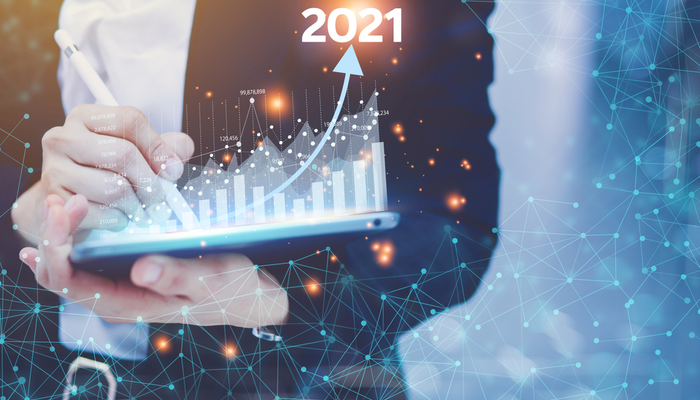 As you probably noticed, trend trading has tremendous potential. The concept has been proven to work, you have more than one approach available, and there are plenty of strategies you can use, no matter the type of trader you might be.
If you need further assistance regarding other popular market strategies, feel free to visit CAPEX Academy and check our collection of educational videos covering everything from Introduction to Forex, Forex Indicators, Chart Patterns, and more!
When you feel ready to start trading, go ahead, create an account, and put your market knowledge to work! We have more than 2.100 financial instruments available for you. Which one do you enjoy the most?
Sources: Wikipedia, investopedia.com.
The information presented herein is prepared by CAPEX.com and does not intend to constitute Investment Advice. The information herein is provided as a general marketing communication for information purposes only and as such it has not been prepared in accordance with legal requirements designed to promote the independence of investment research, and it is not subject to any prohibition on dealing ahead of the dissemination of investment research.

Users/readers should not rely solely on the information presented herewith and should do their own research/analysis by also reading the actual underlying research. The content herewith is generic and does not take into consideration individual personal circumstances, investment experience or current financial situation.

Therefore, Key Way Investments Ltd shall not accept any responsibility for any losses of traders due to the use and the content of the information presented herein. Past performance and forecasts are not reliable indicators of future results.