2020 is turning out to be an eventful year for the financial markets. They have experienced plenty of ups and downs, and we're just in July.
Seeing the markets swing wildly from one side to the other could be stressful and discouraging for the inexperienced trader. That's what happened in the first 6 months of 2020: a global pandemic causing massive market shifts and catching numerous traders by surprise. Although we cannot predict the future, we can prepare for it.
In this article, we will discuss 5 common strategies you could use in volatile market periods. These strategies can potentially save your trading account in certain scenarios. Let's get into the heart of the matter.
1. Market diversification is your best friend in volatile markets
In one of our previous articles, we've mentioned how important it is to build a diversified trading portfolio. We cannot stress it enough: diversification is important when investing in the financial markets.
Analysts don't recommend putting all your money in a single asset class. Volatility doesn't normally hit everything at once, so you might be safer putting your funds in multiple asset classes. However, be careful not to over-diversify. The trading instrument you have limited knowledge of could turn out very bad for your trading account!
2. Keep a cool head and remember you have a plan
Trading can cause investors various strong emotions, such as excitement or thrills, but also fear, and panic. The last two feelings are especially present the very first times people get acquainted with volatility. And they can often lead to emotional trading, which is something to avoid at all costs.
Giving in to emotions could make you miss out on the market bounce when it recovers. And the short timeframes when the markets rebound from a fall can be the right moment for trading.
Especially for those experiencing downturns for the first time, it is essential to stick with strategies and plans. Staying true to their strategy could be the better option for investors who have just started their trading journey.
3. Adjust your risk management strategies and tools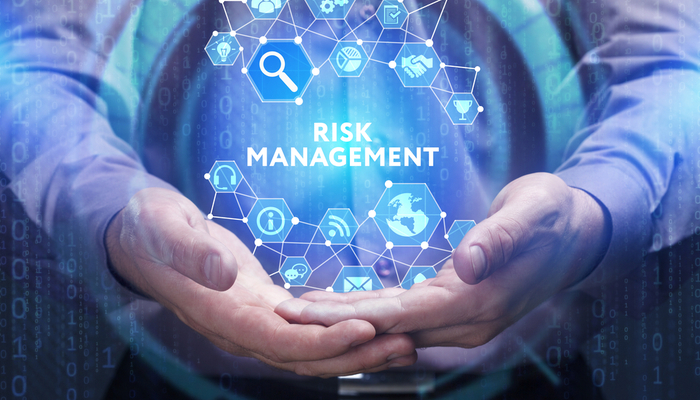 Financial experts advise against passivity during volatile periods. At the end of the day, you're investing your own funds. You should always be on guard, ready, and able to respond in the face of the unknown. This means you might need to adjust critical things such as stop-loss, trailing stop, or take profit market orders. In some cases, even your risk tolerance* might require some additional fine-tuning, depending on the situation.
*Risk tolerance reflects how much you afford to risk when trading. To learn more about risk tolerance and trading, check out this article.
4. Don't try to outsmart the markets – playing it to your strengths
Novice traders tend to believe they can outsmart the markets. This philosophy can prove particularly costly during intense volatility spikes, where a single misstep might have serious repercussions.
To avoid such a thing, take your time to analyze what you can and cannot do. Carefully evaluate your arsenal instruments and how they can help you trade better under the stress and pressure of market volatility. After you complete these steps, you will have a clearer picture of what to expect and handle the market waves.
For in-depth information on trading strategies, types of traders, and more, please check out this post from our featured articles section!
5. Always keep yourself informed.
We said it at the beginning of our article: we cannot know what will happen, we can only get ready for anything. This rings true, particularly in the financial markets' case.
With this in mind, you can do plenty of things to prepare yourself for anything the markets can throw at you. Here's a shortlist:
- Read your favorite market news and market analysis as often as you can
- Stay up to date with highly essential releases such as the NFP, oil inventories reports, central bank announcements, or unemployment claims.
- Take your time to delve into new trading strategies and approaches to the world of investing.
Conclusion
Financial markets are volatile, with large swings in prices occurring every day. Without volatility, the markets would be significantly less attractive and exciting for the average investors or skilled traders alike.
Although volatility increases trading risks, it can also lead to high returns if traded correctly. Thus, it's essential to trade volatile markets with extra care and maybe employ some of the strategies we mentioned.
Source: investopedia.com
The information presented herein is prepared by CAPEX.com and does not intend to constitute Investment Advice. The information herein is provided as a general marketing communication for information purposes only and as such it has not been prepared in accordance with legal requirements designed to promote the independence of investment research, and it is not subject to any prohibition on dealing ahead of the dissemination of investment research.

Users/readers should not rely solely on the information presented herewith and should do their own research/analysis by also reading the actual underlying research. The content herewith is generic and does not take into consideration individual personal circumstances, investment experience or current financial situation.

Therefore, Key Way Investments Ltd shall not accept any responsibility for any losses of traders due to the use and the content of the information presented herein. Past performance and forecasts are not reliable indicators of future results.