Many investors believe the U.S stock market will experience a strong finish of the year. Some even go further and say the so-called Santa Claus rally is already here. But before we delve into the matter, let's see what's this rally all about.
Santa Claus rally explained
A Santa Claus (or Christmas rally) rally describes a sustained increase in the stock market that occurs in the last five trading days in December and the first two trading days in January.
The reasons behind this theory are simple enough: increased holiday shopping, optimism fueled by Christmas, or investors settling their affairs before the year-end vacation. Also, many consider the Christmas rally to be a consequence for people buying their favorite shares in anticipation of rising prices in January.
It's also true that people expect a Christmas rally, and usually, they get one. Approximately two-thirds of the Decembers in nearly 60 years have resulted in positive gains for shareholders and stock market traders.
The case for a Santa Claus Rally this time around
There are several major arguments in favor of a Christmas rally this year: Fed's more stable monetary policy, steady gains in the global stock markets (with the S&P 500 as one of the top performers), and increasing optimism regarding a China trade war resolution.
Since 1950, the S&P 500 index has gained an average of 1.3% during this stretch, about six-and-a-half times the average seven-day rolling performance of 0.2%, according to Dow Jones Market Data. For the Dow Jones Industrial Average, the average return is a touch better during this stretch at 1.4%.
S&P has gained 25.3% year-to-date, putting it on track for its best annual showing since 2013, when it rose 29.6%. For it to surpass that year's performance, the S&P 500 would have to gain 3.5% in December, a performance the index has matched or beaten in November, June, April and January of this year. If the S&P 500 can achieve this feat, 2019 would be the best year for the index since way back in 1997, when it rose 31%.


Fed signals more stability
Last year, the markets were deeply concerned the U.S central bank would continue increasing rates at an accelerated pace.
This year, things have changed, with the Fed cutting down rates. More importantly, there's a more precise direction shown, which can only positively influence the markets.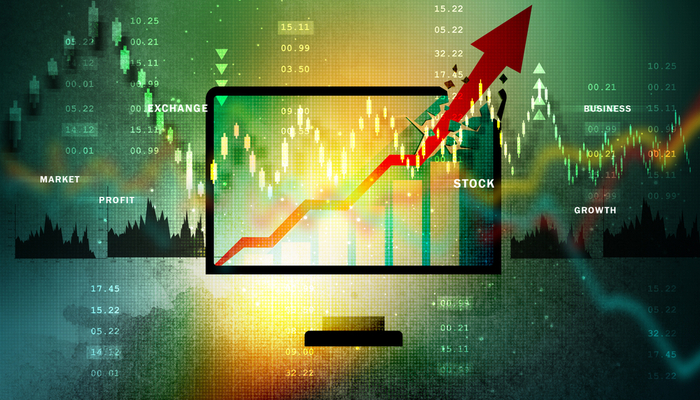 The global stock markets posted better results in 2019
The latest Earnings Seasons was very good for most U.S companies. However, this year, the global stock markets have managed to achieve even more: they synchronized their strong performances like they haven't done in quite a while. If results are favorable throughout the world's biggest markets, investors will have room to take risks and pump more capital. The logical consequence can only be a late rally.
Trade war optimism
Even though the U.S – China trade war dispute is still unresolved, there have been recent talks about a preliminary agreement. Financial analysts see this as a good sign that can lift stock prices heading into 2020. Nobody knows for sure what will happen, but one thing is certain: things don't look as bleak as before.
Conclusion
All conditions appear to be in place for yet another Santa Claus rally. Although the markets proved to be unpredictable in the past year, investors advise keeping a close eye on stocks at the end of December and beginning of January and trade shares when the opportunity arrives.
Sources: cnbc.com, reuters.com, ccn.com, fool.co.uk, thestreet.com, refinitiv.com, thompsonreuters.com
The information presented herein does not constitute and does not intend to constitute Investment Advice. The information contained herewith is a compilation of public stock recommendations issued by various financial analysts and organized in an easily presentable format, for information purposes only. Key Way Investments Ltd does not influence nor has any input in formulating the information contained herein. The content herewith is generic and does not take into consideration individual personal circumstances, investment experience, or current financial situation. Users/readers should not rely solely on the information presented herewith and should do their research/analysis by also reading the actual underlying research. Users/readers should also consider the risk of encountering significant losses when trading CFDs. Therefore, Key Way Investments Ltd shall not accept any responsibility for any losses of traders due to the use and the content of the information presented herein. Past performance is not a reliable indicator of future results.
HIGH-RISK INVESTMENT WARNING: CFDs are complex instruments and come with a high risk of losing money rapidly due to leverage. 79.84% of retail investor accounts lose money when trading CFDs with this provider. You should consider whether you understand how CFDs work and whether you can afford to take the high risk of losing your money.