Image: Financial district in the U.S.
U.S. stock index futures rose on Tuesday, as sentiment was lifted after a tentative deal to avert another partial government shutdown was reached by lawmakers. The uplift of stock futures was also sustained by expressed optimism in the ongoing trade talks between United States and China.
Still, it's unclear if President Donald Trump will embrace the agreement as congressional aides said it did not contain the $5.7 billion he wants for a border wall.
The U.S.-China trade talks resumed on Monday. Both sides are attempting to reach a deal before the March 1 deadline when additional U.S. tariffs on Chinese imports will come into force.
U.S. Trade Representative Robert Lighthizer arrived in Beijing on Tuesday ahead of high-level talks scheduled later this week.
Trade-sensitive Industrial Bellwethers Rose in Premarket Trading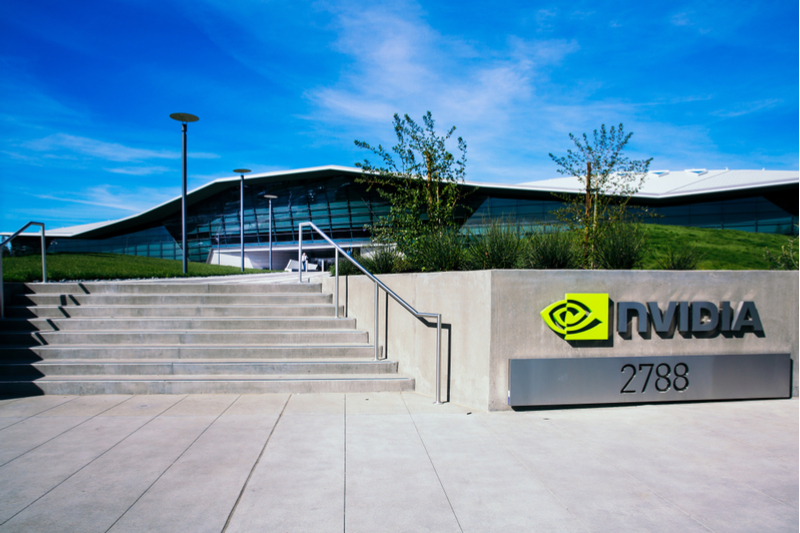 Image: NVIDIA Corp. building.
Many of the numbers looked good on the U.S. stock exchange yesterday:
• Boeing Inc and Caterpillar Inc, which were both up about 1% each;
• Advanced Micro Devices Inc, Micron Technology Inc and Nvidia Corp rose between 1% and 1.8%.
• Dow e-minis were up 212 points, or 0.85%;
• S&P 500 e-minis were up 19.75 points, or 0.73%;
• Nasdaq 100 e-minis were up 61 points, or 0.88%.
2/3 of S&P 500 companies have reported the fourth-quarter earnings and 71.2% have posted better-than-expected profits.
But first-quarter profit growth expectations have dipped. Analysts now see quarterly earnings dropping 0.2% from last year, which would mark the first contraction since the second quarter of 2016.
Gilead Sciences Inc fell 3.8% after a late-stage study of a key experimental drug to treat a progressive fatty liver disease failed to meet its main goal.
Under Armour Inc rose 1.4% after the company reported quarterly profit that beat Wall Street estimates as it sold more sneakers at full price during the holiday season.
Electronic Arts Inc jumped 5.8% after the videogame maker said its newly launched battle royal game "Apex Legends" crossed more than 25 million players.
Sources: Investing.com, Reuters.com, Bloomberg.com and BusinessInsider.com.
The information presented herein does not constitute and does not intend to constitute Investment Advice. The information contained herewith is a compilation of public stock recommendations issued by various financial analysts and organised by Live News Recommendation in an easily presentable format, for information purposes only.
Key Way Investments Ltd does not influence nor has any input in formulating the information contained herein. The content herewith is generic and does not take into consideration individual personal circumstances, investment experience or current financial situation. Users/readers should not rely solely on the information presented herewith and should do their own research/analysis by also reading the actual underlying research. Users/readers should also consider the risk of encountering significant losses when trading CFDs. Therefore, Key Way Investments Ltd shall not accept any responsibility for any losses of traders due to the use and the content of the information presented herein. Past performance is not a reliable indicator of future results.
CFDs are complex instruments and come with a high risk of losing money rapidly due to leverage. 71.79% of retail investor accounts lose money and 28.21% win money when trading CFDs with cfdglobal.com. You should consider whether you understand how CFDs work and whether you can afford to take the high risk of losing your money.