To become a better trader, you need to learn how to control all three forms of fear: fear of loss, fear of missing out opportunities, and fear of being wrong.
Fear of Loss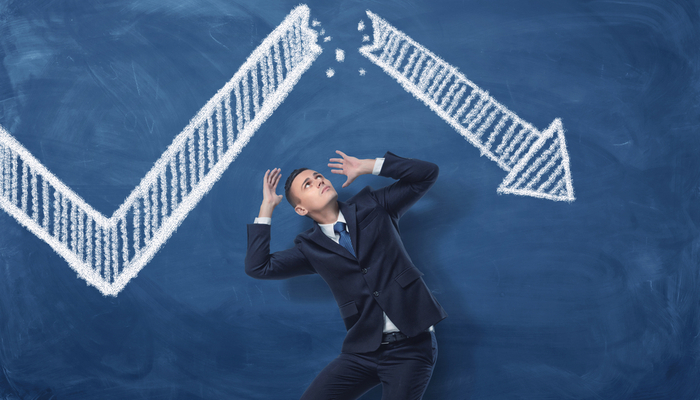 No trader has ever managed to sustain a perfect winning record. It's a known fact: you cannot avoid losses. But losing multiple times in a row... that's a different issue. The fear of losing could lead to poor trading choices such as placing stop-orders that are too tight or exiting at the completely wrong moments. And in no time, you could find yourself with a significant gap in your trading account.
Is there any way to control the fear of loss? There are plenty! Experts advise focusing more on prioritizing your trades. How much are you prepared to risk to achieve your goals?
Every trade you enter comes with the risk of turning against you. At the same time, you can miss out on essential opportunities if you exit too soon. Finding the right balance is critical. Your trading plan should help you, providing you set up proper risk management strategies and clear objectives before diving right in. Keeping a journal with your past trading activity might also come in very handy.
Another thing to watch out for: many new traders stick with their losing positions far too long, hoping they will break-even. That rarely happens. Pick your trading targets with extra care, concentrating on your strengths and proven strategies. With enough time and patience invested, you will start seeing results as your market intuition will improve.
Fear of missing out on good trades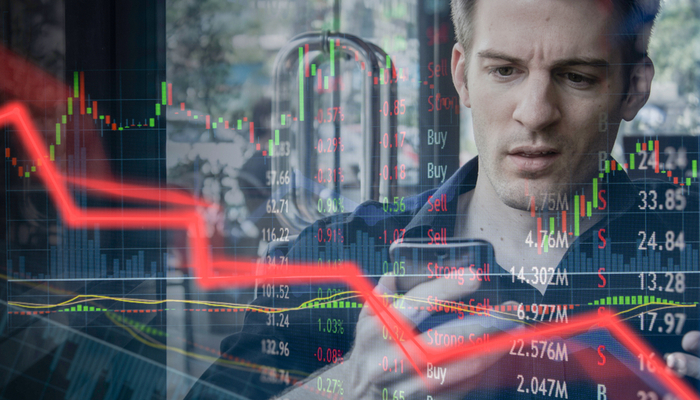 Fear of missing out on good trades can be dangerous for all kinds of investors because it can make them open a position at any price and at any moment - even a bad one.
Again: don't ignore your trading plan! The fear of missing out on opportunities tends to generate over-excitement. Too much excitement, and you'll forget about your trading plan, together with any risk management strategies you might have put in place. This type of negative emotion is something you will have to eliminate if you want to become a better trader. If you fail to let it go, there's a strong chance you might start overtrading. And that's a trading mistake you should avoid at all costs.
The number of trades you place is not what you should be concerned with. What you look for is the quality of the trades. Always choose quality over quantity!
The financial markets are here to stay. Better to act with caution and miss out on a trade than frantically try to trade as much as possible out of fear of missing an excellent opportunity. You could use an economic calendar to plan your trades for a certain day, week, or month. Such an instrument could help you make more informed trading decisions and avoid overtrading.
Fear of being wrong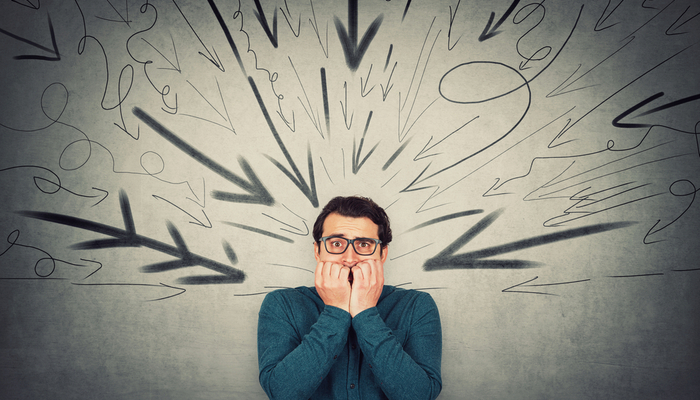 Just like in life, sometimes people prefer being right to almost anything else. The same principle applies to trading. Some investors simply cannot let go of a trade because it will harm their egos. We call them perfectionists. Having a giant ego is a crucial mistake in trading. Trading involves probabilities, not certainties. There will always be losses, and there is no room for perfectionists. If you cannot take a loss even if it's a small one, you risk turning it into much more considerable damage.
Trading is an ongoing educational process. It takes time to develop a system fit for your personality. It also requires dedication, iron discipline, and will. Learning should be part of your daily routine. The continuous study is essential for growing the necessary habits that develop a stronger trading discipline. The more you know, the bigger your chances are!
Having unsuccessful trades from time to time is normal. Contrary to some opinions, nobody's perfect. One can only learn from his mistakes. Feedback serves to educate you by pointing out where you were right and where you were wrong. At the end of the day, it can make you better.
Conclusion
Successful traders are in control of their fear, while others are controlled by it. Experienced investors harness fear to focus better and always keep things into perspective.
You can only evolve as a trader if you manage to overcome the significant fears that you face. By understanding the different forms of fear, you can turn this negative emotion into one of your most valuable assets.
Sources: fxstreet.com, babypips.com
The information presented herein is prepared by CAPEX.com and does not intend to constitute Investment Advice. The information herein is provided as a general marketing communication for information purposes only and as such it has not been prepared in accordance with legal requirements designed to promote the independence of investment research, and it is not subject to any prohibition on dealing ahead of the dissemination of investment research.

Users/readers should not rely solely on the information presented herewith and should do their own research/analysis by also reading the actual underlying research. The content herewith is generic and does not take into consideration individual personal circumstances, investment experience or current financial situation.

Therefore, Key Way Investments Ltd shall not accept any responsibility for any losses of traders due to the use and the content of the information presented herein. Past performance and forecasts are not reliable indicators of future results.