In trading, chart patterns can be used as technical analysis tools. Adopted by traders worldwide, they offer information about the assets' price movements.
More specifically, chart patterns help Forex traders figure out when prices are about to reverse or continue their course. Therefore, they can provide in-depth info into the markets' bullish or bearish direction.
However, before using chart patterns, you'll need to understand several critical things about them. You may feel a bit overwhelmed at the beginning. Still, if you plan to trade shares, commodities, indices, forex, or any other assets as CFDs, charting techniques might prove valuable. Not only do they offer relevant info, but they can also make your trading decisions easier.
Are you interested in finding out more? With this article, you will learn the basics of Forex Chart patterns, including their importance as technical analysis tools for trading the financial markets.
There's no such thing as a universal "best chart pattern"
There is no "best chart pattern," as they indicate different trends in different financial markets. Some patterns can prove more useful in volatile markets such as crypto. In contrast, others might turn out suitable in more stable markets. The same things apply for bullish and bearish markets.
For the above considerations, you could learn which pattern works best in each financial market you're interested in.
The chart patterns answer these three capital questions
1. How can you find potential entry points in a rising or falling market?
2. How can chart patterns offer potential entry signals?
3. How can you detect exit signals to take profit or reduce your losses?
4. How can chart patterns show good signals for placing stop loss and/or take profit orders?
In simpler words, patterns assist traders by signaling entry points for opening a position. At the same time, these technical analysis tools are very useful for indicating the right time for exiting a trade, and taking profit or cutting losses.
The measurements and analysis of chart patterns help traders estimate the next price movements and decide upon the objectives they can realistically target. Based on their set goals, they can opt to trade aggressively, take a more conservative approach, or a mix of the two. Because chart patterns tend to repeat themselves time and time again, people can estimate the potential risks and rewards before entering a trade. For this reason, they are suited to many different types of investors and various markets.
Still, you should always keep in mind one thing: chart patterns are not guarantees that a market will move in the forecasted direction. They are just indications of what could happen to assets in a given timeframe.
What are the primary groups of chart patterns?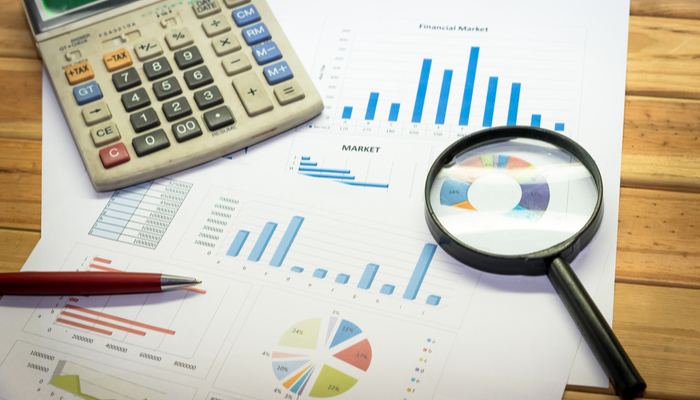 There are three main groups of chart patterns: reversal chart patterns, continuation chart patterns, and bilateral chart patterns.
1. Reversal Chart Patterns
Reversal patterns indicate when a trend might change its course. For example, if traders spot such a chart formation during a bullish trend, they can expect prices to fall and go the bearish road. Oppositely, if a reversal chart pattern happens during a downtrend, it might suggest that the price will move up later on.
Among the most commonly used reversal patterns are the head and shoulders and the inverse head and shoulders. They are called that because they resemble head and shoulders and inverse head and shoulders, respectively. The first one shows a bearish trend, while the second indicates a bullish direction.
We will get into more in-depth details on these reversal chart patterns and more in later articles. Just make sure you stay tuned to CAPEX.com Featured Articles section!
2. Continuation chart patterns
Continuation chart patterns signal that a trend might carry on even after the pattern wears off. Traders see them as consolidation patterns. They show how the market participants pause for a moment before moving in the same direction as the prior trend.
Trends don't necessarily move in a straight line higher or lower. They pause for a given timeframe before regaining momentum to continue in their previous direction.
The wedges and rectangles are popular continuation patterns. Special mention for the wedges, which can be considered either reversal or continuation patterns depending on the trend on which they form — more about these in our upcoming articles.
3. Bilateral Chart Patterns
Bilateral chart patterns are the most unpredictable of the three since they can flag either an upwards or downwards direction. You might be thinking that such an indicator is of little to no help. Still, the importance of bilateral chart patterns is underrated. Their central role is to indicate that anything can happen and that investors need to prepare to react to any possible scenario.
The triangle formations (ascending triangle, descending triangle, and symmetrical triangle) are the most frequently used bilateral chart patterns. We will explain how these work in an upcoming article here on CAPEX.com.
As a final word, experts advise not to forget to use stop-loss orders and take profit whenever delving into intricate chart patterns.
Never miss the world's most relevant events!
Follow the financial markets topics of your choice at CAPEX.com, wherever you are! Our Market News, Featured Articles, and Market Analysis sections offer you relevant information, allowing you to make more informed trading decisions!
Sources: babypips.com, investopedia.com
The information presented herein is prepared by CAPEX.com and does not intend to constitute Investment Advice. The information herein is provided as a general marketing communication for information purposes only and as such it has not been prepared in accordance with legal requirements designed to promote the independence of investment research, and it is not subject to any prohibition on dealing ahead of the dissemination of investment research.

Users/readers should not rely solely on the information presented herewith and should do their own research/analysis by also reading the actual underlying research. The content herewith is generic and does not take into consideration individual personal circumstances, investment experience or current financial situation.

Therefore, Key Way Investments Ltd shall not accept any responsibility for any losses of traders due to the use and the content of the information presented herein. Past performance and forecasts are not reliable indicators of future results.