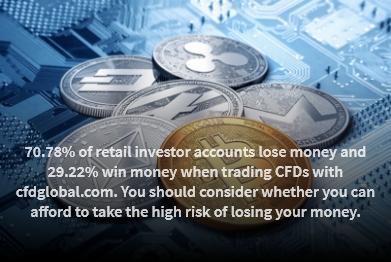 Image: Cryptocurrencies that can be traded on the market, including Bitcoin
From their early days in 1983, when American cryptographer David Chaum conceived the first cryptographic electronic money called ecash, cryptocurrencies have come a long way, whether we consider the technological advancement or how they are regarded by traders. The technology underlying cryptocurrencies is said to have powerful applications in several sectors including healthcare or media, while the market cap is projected to reach around $2 trillion in 2018.
Although some important results have been seen regarding the cryptocurrency markets, cryptocurrencies are regarded differently by critics. While economist Paul Krugman called Bitcoin "evil", venture capitalist Marc Andreesen believed it to be "the next internet". For every person who considers that cryptocurrencies shouldn't be traded, there is another believing otherwise.
In the following article you will get to learn more about what cryptocurrencies are, how the technology behind them works and why to trade CFDs on cryptocurrencies at CFD Global.
What are Cryptocurrencies and How Transactions Are Made on the Market?
Cryptocurrencies are digital coins that can be exchanged, traded or transferred between people in virtual transactions just like any physical currency, although they don't operate under banks or governments. These virtual coins aren't physical objects that you can hold in your hands or keep safe in your pockets as they only exist as data. What does that actually mean? When you own cryptocurrency, your ownership is recognised by every computer on the cryptocurrency market and your new unit is created by a miner.
At the moment, cryptocurrency trading is limited to what we call "early adopters". Only Bitcoin holders are around 10 million worldwide, half of them holding Bitcoin with investment purposes. When looking at cryptocurrencies objectively they are not really necessary as the currencies which are issued by governments function adequately. Still there are some reasons why traders choose cryptocurrencies:
• they allow portfolio diversification as prices are determined mainly by demand and supply on the cryptocurrency markets;
• their value has a small correlation to what happens to national economies or on the political scene;
• there is a wide range of cryptocurrencies traders can invest in.

Cryptocurrency Technology (Blockchain) Explained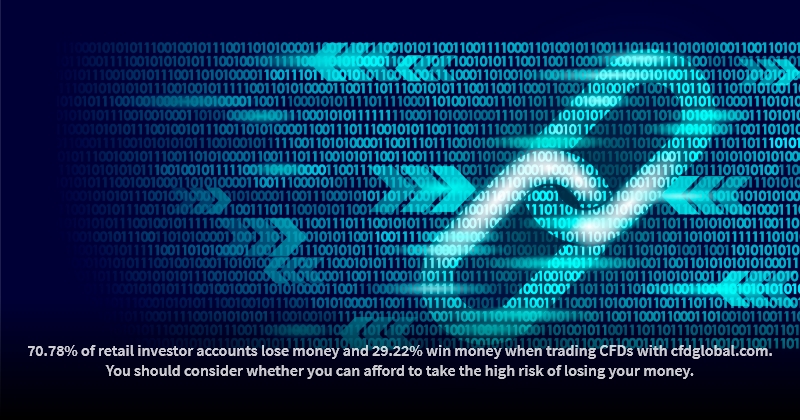 Image: Blockchain hyperlink symbol on binary code number big data flow information. Cryptocurrency business concept.
Blockchain technology is used for transacting Bitcoin and many other cryptocurrencies. Unlike traditional transactions, banks or any other financial institutions aren't involved when a cryptocurrency transfer is made. Instead the cryptocurrency transfer relies on a public ledger which continuously updates recording all transactions which take place. The innovation of blockchain stands in the absence of a central authority to process the transactions and in the direct interaction between the two parties that are involved in the transaction, thus cutting out the costs associated with middlemen and allowing businesses and services to be decentralized.
The accessibility of blockchain technology is another differentiating feature. Multiple parties can access the ledger at the same moment, in real time. The ledger isn't controlled by any of the parties which are involved in a transaction, but it operates on a consensus, meaning that both parties have to verify and approve the transaction before it is added to the chain.
Blockchain is also secured with strong cryptography and utilizes consensus algorithms. To explain it in a simple way, in blockchain technology transactions are recorded in multiple blocks instead of one single server. A node is a computer connected to the blockchain network that has downloaded a copy of the blockchain when it joined the network. For a transaction to happen all nodes have to agree on it: when a block is created, all users in the network receives it and only after each user has verified the block it is added to the blockchain.

The Process of Cryptocurrency Mining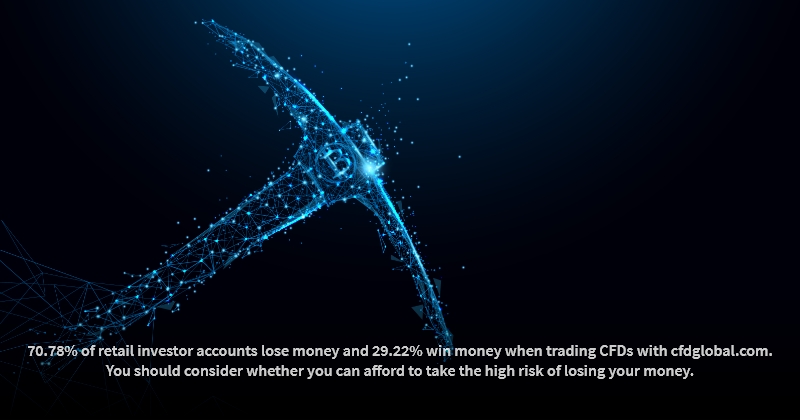 Image: Abstract Bitcoin mining concept.
2 Things occur in cryptocurrency mining:
1. cryptocurrency transactions are verified
2. new units of cryptocurrency are created
When referring to the verifying of crypto transactions, people all over the world participate in the transferring of e-coins from wallet to wallet. To maintain the blockchain and verify all the transactions, miners use computer-processing power as effective mining needs powerful hardware and software.
At the moment any new crypto is being launched, the founders of the new digital currency are obliged to announce how many coins will be mined. Once the quota has been reached, the production of new virtual coins is stopped.
Where Can Cryptocurrencies Be Traded?
Cryptocurrency exchanges are websites where anyone can trade cryptocurrencies or exchange them for other digital or traditional currencies. All these exchange websites are subject to government anti-money laundering regulations, and all people who transact have to provide proof of identity when they decide to open an account.
The Mechanism Behind A Cryptocurrency Wallet
To store or exchange cryptocurrencies, people need cryptocurrency wallets which may be software or hardware. These wallets are encrypted and unique. When you send funds you also send an encrypted message to the recipient that can decrypt the message and receive the funds only by using the cryptocurrency wallet.
Hardware versus software
Hardware cryptocurrency wallets are considered more secure than software wallets for several reasons:
• they are immune to viruses or malware;
• their security keys are not exposed to the computer that is being used;
• they use an open source software.
Cryptocurrency Charts and Market Data Analysis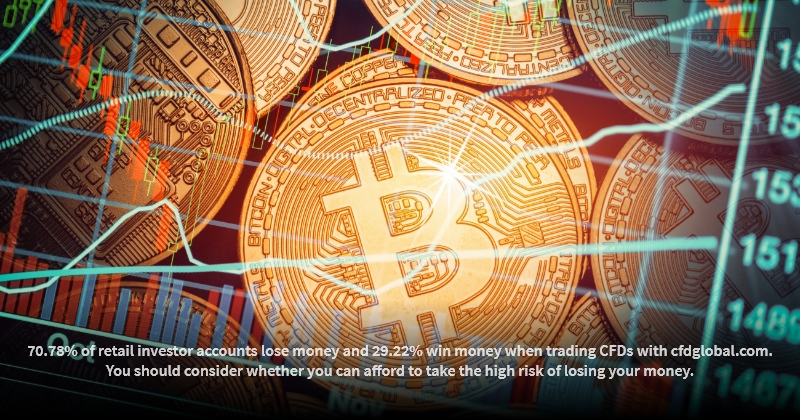 Image: Bitcoin trading market data chart.
To find out what the price of a cryptocurrency is you can always check the exchange where you made your transaction on, but to predict the price trend of a cryptocurrency you will need to use either fundamental analysis or technical analysis. While the first type analyses the underlying forces of an economy, a company or a security, the second tries to predict the direction of the price according to past market data such as historical prices and volumes which traders can find on cryptocurrency charts displaying the price.
Line charts are the easiest to use as they reveal the trend of a cryptocurrency through a line. To draw the price line, closing prices of any given period of time are used. This kind of chart offers a quick overview. But to draw a conclusion more data is needed.
Bar charts can be found on most charting platforms and are also known as OLHC charts or Western line chars. These resemble the Japanese type of candlestick charts, offering the following information:
• The opening price of an instrument;
• The closing price of an instrument;
• The highest price the instrument reached and when;
• The lowest price the instrument dropped and when.
The data from above is shown through a vertical line and two horizontal ones.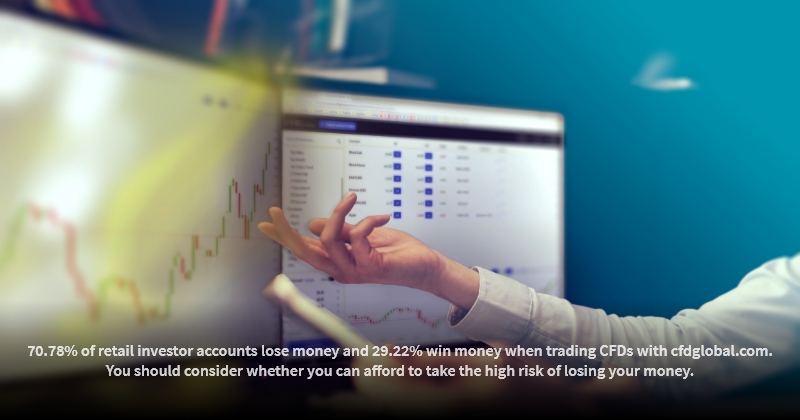 Image: Traders looking at candlestick chart on CFD Global's platform.
Candlestick charts are probably the most popular type of charts used by traders as they contain a high volume of information. They show the same information as the bar charts, having a different display. Candlestick charts are formed from a main part named the 'real body' and a top and bottom part, called 'wicks'. Each candlestick represents the time frame a trader set, while the color of the body shows if the closing prices was higher (green color) or lower (red color) than the opening price.
Cryptocurrency charts can be seen on websites such as Investing.com, Tradingview.com or Cryptocurrencychart.com, while our cryptocurrency trading platform also integrates all the above cryptocurrency charts.
Trading CFDs on Cryptocurrencies at CFD Global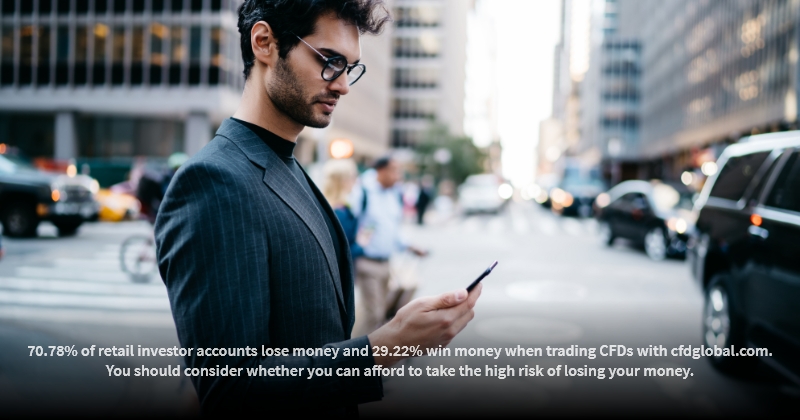 Image: Trader analysing market data on cryptocurrencies.
With CFD Global you can trade CFDs on cryptocurrencies (including Bitcoin Cash, Bitcoin Futures, DASH (USD), Ethereum (USD), LITECOIN (USD), and Ripple) as these instruments have become some of the most traded worldwide. Therefore, at CFD Global you will see different trading conditions regarding the CFDs on cryptocurrencies and you can trade 24 hours a day / 5 days a week, from Sunday at 21:00 GMT (when Asian markets open) until Friday at 21:00 GMT (when U.S. markets close).
We also encourage CFD cryptocurrency trading for beginners whom we support with dedicated materials and educational resources which can be found on our Academy page. The scope of the material is to help all traders improve their skills and strategies.
Useful information can be found by reading news on cryptocurrency where traders will get to learn more about what happens on the market of Bitcoin or other essential cryptocurrencies.
Make sure to keep up the pace with CFD on cryptocurrencies trading and join CFD Global today for an enhanced trading experience.
Sources: Investing.com, Tradingview.com, Krugman.blogs.nytimes.com, CCN.com, Cryptocurrencychart.com, Toptal.com, Forbes.com, Coindesk.com
CFDs are complex instruments and come with a high risk of losing money rapidly due to leverage. 70.78% of retail investor accounts lose money and 29.22% win money when trading CFDs with cfdglobal.com. You should consider whether you understand how CFDs work and whether you can afford to take the high risk of losing your money.
The information presented herein is prepared by CAPEX.com and does not intend to constitute Investment Advice. The information herein is provided as a general marketing communication for information purposes only and as such it has not been prepared in accordance with legal requirements designed to promote the independence of investment research, and it is not subject to any prohibition on dealing ahead of the dissemination of investment research.

Users/readers should not rely solely on the information presented herewith and should do their own research/analysis by also reading the actual underlying research. The content herewith is generic and does not take into consideration individual personal circumstances, investment experience or current financial situation.

Therefore, Key Way Investments Ltd shall not accept any responsibility for any losses of traders due to the use and the content of the information presented herein. Past performance and forecasts are not reliable indicators of future results.