Image: FAANG shares on CFD Global's WebTrader platform.
2018 was not a repeat of the outstanding year of 2017, when the FAANG (Facebook, Amazon, Apple, Netflix, and Google parent Alphabet) group of tech stocks posted a combined gain of more than 38%. These five stocks determined the direction of the market, and delivered solid gains for five consecutive years, until they finally faltered in 2018.
How Did the Figures Look for the FAANG in 2018?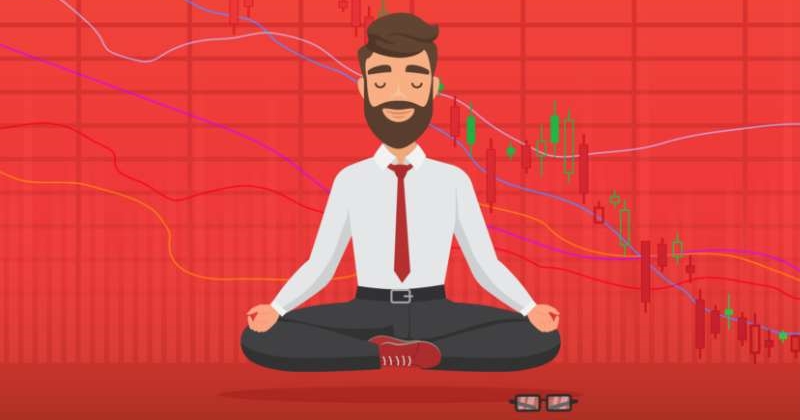 Image: Falling stock market.
The fourth quarter of 2018 saw these five powerhouse stocks lose a combined value of more than $1 trillion, and some say they were the cause of the overall rout in equity markets during that period.
Facebook and its privacy concerns led losses, with the stock falling 26% in 2018. Google had its own privacy concerns which led to a 1% loss in 2018. And Apple was 7% lower in 2018, which is a bit misleading since the stock has fallen 30% in the fourth quarter of 2018 alone on fears over slowing iPhone sales growth.
Netflix and Amazon helped keep the year from being a total bust as the former gained 40% in 2018, while the latter was more than 28% higher.
Can the FAANG Group Rebound in 2019?
With investors in the FAANG stocks suffering in 2018 the question on many lips is whether the group can rebound in 2019.
Well if last Friday was any indication, there is a possibility to recover as the group saw gains ranging from 4.3% to a whopping 9.7%, rebounding from substantial losses suffered in the initial days of the year.
Netflix and Alphabet Led the Recovery at the Start of the Year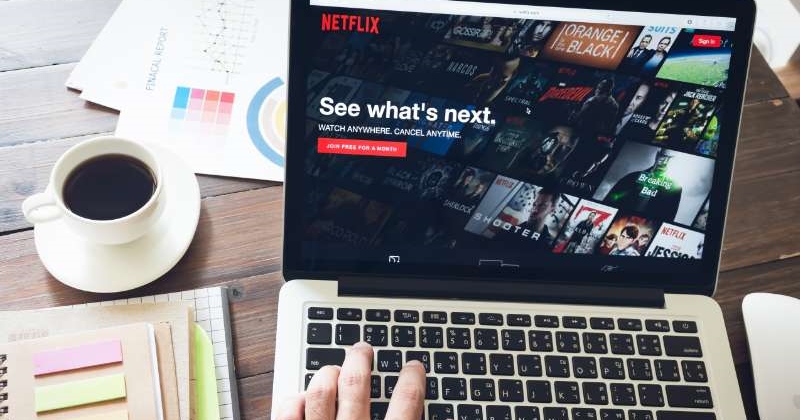 Image: Netflix app on Laptop screen.
The gains were led by the 9.7% jump in shares of Netflix. Alphabet delivered a distance second place performance that was nonetheless stunning as it rose almost 5.3%. That was followed by a 5% gain from Amazon and a 4.7% advance from Facebook. Bring up the rear was Apple, which rebounded from its worst day in six years from the previous session by gaining 4.3%.
Which Are the Elements that Powered the Recovery in the FAANG Stocks on Friday?
There were several things powering the recovery in the FAANG stocks on Friday. One was overnight news of a trade meeting between the U.S. and China in Beijing on January 7-8. Tech firms have seen sales in China begin to lose steam, and a trade deal would be good news for the sector.
Early in the North American session the U.S. released better than expected employment data, confirming that growth is still on track in the U.S. That kicked off a broad based rally in equities, which was later supported by dovish comments from Federal Reserve Chairman Jerome Powell, which supported the notion that the Fed might be less aggressive in its monetary policy changes in 2019.
The outsized gains for Netflix were a reaction to an analyst upgrade at Goldman Sachs, where a $400 price target was reaffirmed. Despite Netflix shares falling 36% in the fourth quarter of 2018, the analyst emphasized his belief that Netflix is making all the right moves to drive exceptional subscriber growth.
Amazon made its gains despite the same Goldman cutting his price target from $2,200 a share to $2,000 a share.
Apple rebounded from its worst day in six years, which was prompted by an unexpected warning over weaker earnings. Some analysts suggested that the rebound was fueled by panic buying to cover short positions. Apple has seen short interest growing over the past few months, even as the broader market has seen short positions declining.
What Can Be Expected in 2019?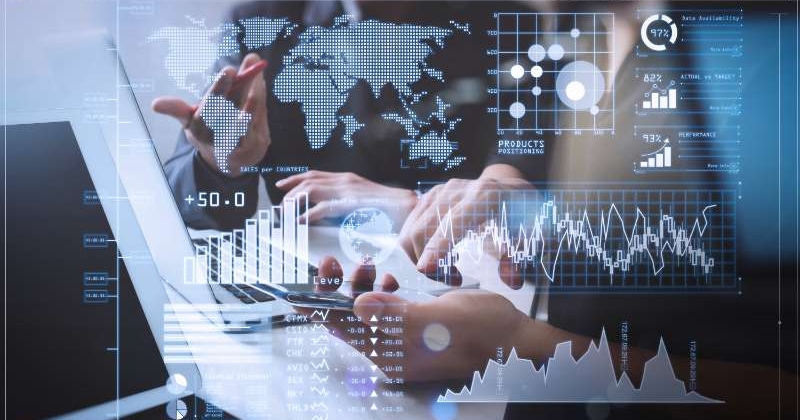 Image: Investor analyzing stock market.
One thing that investors may have to get used to in 2019 is a lack of correlation between the FAANG stocks. Over the past five years the FAANG's have mostly moved as a group, but analysts are quick to point out that the five companies are very different in every way, and that investors need to consider each separately on its own merits and dynamics.
"Each of these stocks, going forward, are going to trade on their own footing and not as a group," said Peter Boockvar of Bleakley Advisory Group.
While they certainly did trade as a group this past Friday, that hasn't been the case in 2018, and the same scenario might develop in 2019, analysts believe. Therefore,investors will have to do their own research and keep up-to-date on changes not only within the industry, but within each as well.
Sources: CNBC.com, TheStreet.com, and Nasdaq.com.
The information presented herein does not constitute and does not intend to constitute Investment Advice. The information contained herewith is a compilation of public stock recommendations issued by various financial analysts and organised by Live News Recommendation in an easily presentable format, for information purposes only.
Key Way Investments Ltd does not influence nor has any input in formulating the information contained herein. The content herewith is generic and does not take into consideration individual personal circumstances, investment experience or current financial situation. Users/readers should not rely solely on the information presented herewith and should do their own research/analysis by also reading the actual underlying research. Users/readers should also consider the risk of encountering significant losses when trading CFDs. Therefore, Key Way Investments Ltd shall not accept any responsibility for any losses of traders due to the use and the content of the information presented herein. Past performance is not a reliable indicator of future results.
CFDs are complex instruments and come with a high risk of losing money rapidly due to leverage. 71.79% of retail investor accounts lose money and 28.21% win money when trading CFDs with cfdglobal.com. You should consider whether you understand how CFDs work and whether you can afford to take the high risk of losing your money.