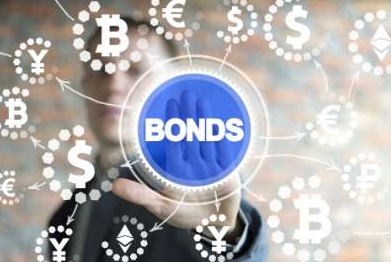 Image: Trader clicking on screen suggesting the online trading market network.
What are Bonds and How Do They Work?
Bonds are fixed income investments that allow investors to borrow money to an entity (usually, governmental or corporate) that loans those amounts of money for a certain period at a fixed or variable interest rate. Companies, states and sovereign governments use bonds to raise money and gain funds for different projects or activities. Those who own the bonds are also known as creditors or debtholders of the issuer.
When we refer to bonds we refer to fixed-income securities, which means that bonds provide returns as fixed periodic payments and at maturity there may be an eventual return of principal. Even more, bonds are included in the major asset classes, along, amongst others, with equities. Many of the bonds issued by corporations or governments are publicly traded on exchanges, while other bonds are traded over-the-counter (OTC), meaning that these bonds are traded via a financial intermediary, not via a centralized exchange.
The Process of Issuing Bonds by Companies or Other Entities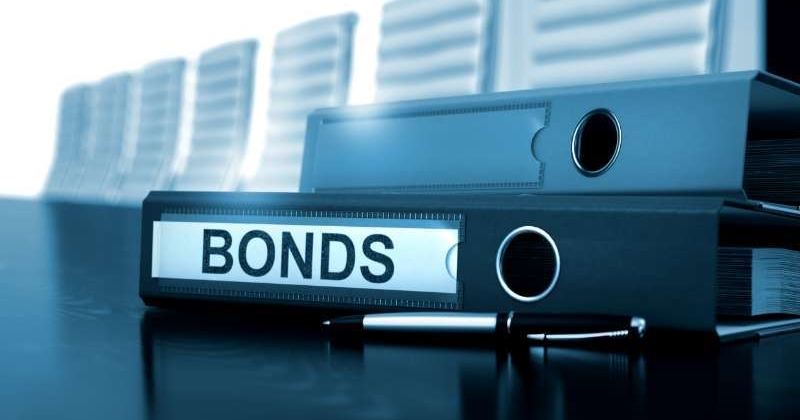 Image: Concept image for bonds issuing.
When companies or other entities need money as they want to finance new projects, maintain some operations, or refinance existing debts, they may obtain a loan from a bank or they have the option to issue bonds directly to investors. The issuer, also known as the indebted entity, emits a bond which by contractual obligation includes the interest rate that will be paid and the exact time (maturity date) when the funds which were loaned (bond principal) must be returned. Practically, bondholders receive an interest rate (also called coupon rate) which is the return for giving a loan to the issuer.
A bonds issuance price is usually set at par (the face value of a bond), which is normally $100 or $1,000 per individual bond. The bond's real market price is dependent on several factors, among which we find:
1. the credit quality of the issuer;
2. the length of time until the bonds expires;
3. the coupon rate in comparison to the general interest rate environment at the time.
Common Particularities of Different Types of Bonds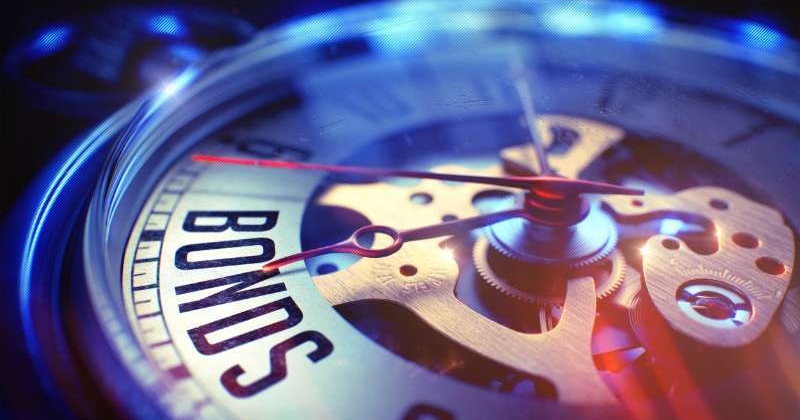 Image: Concept image of bond maturity.
Most bonds are characterized by some common features that include the following:
1. Face value – refers to the amount of money a bond will be worth when reaching its maturity, and this value stands as the amount of reference that is used by a bond issuer to calculate interest payments. Let's say the face value of a bond is $1,000. An investor purchases a bond at a premium $1,050 and another one at a discount $950. When the bond reaches maturity, they will both receive the face value of the bond, meaning $1,000.
2. Coupon rate – is a term used to define the interest rate that is paid to the holder by the issuer. Most of the times, this rate is a fixed one, but it can also vary according to a market index (i.e. LIBOR, standing for London Inter-bank Offered Rate, which refers to "the average of interest rates estimated by each of the leading banks in London that it would be charged were it to borrow from other banks").
3. Coupon dates – are the dates when interests will be paid by the bond issuer. Some of the most common intervals are annual or semi-annual payments.
4. Maturity date – is the date when the issuer of the bond must repay the nominal amount (the face value of the bond). Once the payments have been made, there are no other obligations for the issuer. The maturity of a bond (also referred to as tenure) consists of the length of time from issuing to maturity date, and it can be any length of time. For example, there are 3 categories of bond maturity in the United States Treasury securities:
• short term – which mature between one and five years;
• medium term – that mature between six and twelve years;
• long term – which mature after more than twelve years.
5. Issue price – the initial price at which a bond issuer sells the bonds.
2 Main Features That Influence the Bond's Interest Rate
The features that have the most impact over the bond's interest rate include the:
1. credit quality (also known as bond rating) – which offers information to investors about the worthiness or risk of default of a certain bond or bond portfolio;
2. duration – is an indicator that shows the sensitivity of the bond's price to a change in interest rates.
When the bond rating is poor, the bond's risk of default is greater and, thus, the bonds will suffer a discount. Even more, bonds that have higher defaults risks (i.e. junk bonds) will also have higher interest rates than bonds that are stable (i.e. government bonds). These credit ratings are subject to calculation and issued by credit rating agencies.
Bond maturities have different ranges of time and, in consequence, the chances of adverse effects are greater when the bond maturity is longer. Another characteristic of the longer-dated bonds is their tendency to have lower liquidity. Taking this into consideration, bonds with longer maturity terms usually have a higher interest rate.
Which Are the Main Types of Bonds That Can Be Issued?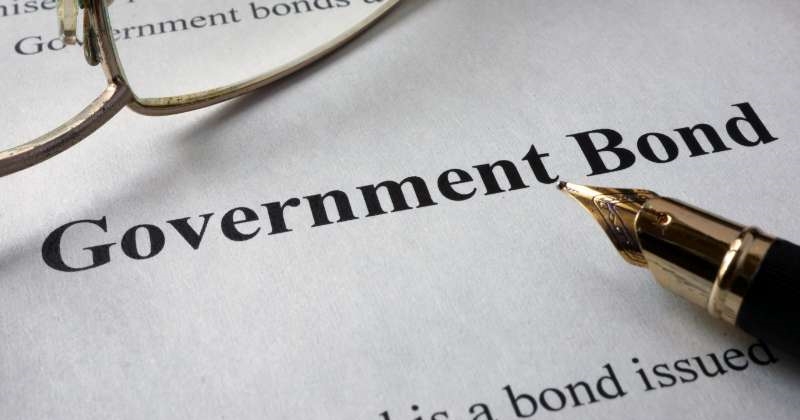 Image: One of the major types of bonds that can be issued on the global market.
Government bonds can be issued not only by national governments, but by lower level of government as well. When we speak about the national level, the government bonds are considered "sovereign" debt. This type of bonds is supported by the fact that a nation can impose taxes on its citizens and print currency. Referring to the debt issued by different countries, the U.S. government is considered safe, while developing countries are said to carry a great risk.
Corporate bonds are issued by corporations and they represent an important part of the entirety of the whole bond market. Issuing corporate bonds differs from government bond in the fact that large corporations enjoy some extra flexibility in relation to the debt they can issue – to be more specific, the limit is usually as big as the market can bear. A corporate bond can be:
1. short-term (maturity term is less than five years);
2. intermediate (five to twelve years);
3. long-term (over 12 years).
No matter their term, corporate bonds have higher yields than government securities as the companies are exposed to higher default risks than a national government.
Asset-backed securities or ABS are another kind of bonds issued either by banks or by other financial sector participants, but they are usually not reserved for individuals.
How Trading Bonds on the Global Markets Works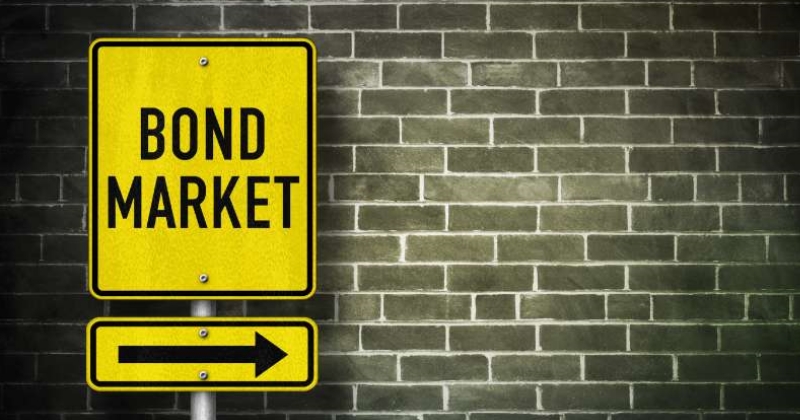 Image: Concept image representing the bond market.
When trading bonds, investors have 2 options:
1. trade marketable bonds among themselves;
2. trade marketable bonds through the bond desks of major investment intermediaries.
Trading Bonds with Investment Intermediaries
These intermediaries are part of a big network of telephone links or computer links, all meant to connect the interested parties. Such entities have traders that must know all about a certain group of bonds.
No matter the form of bond trading, the main goal is to take a spread between the price a bond has been bought at and the price the same bond is sold at.
The Institutional Market of Bond Trading
When we refer to bond trading, it should be mentioned that it also implies 4 other actors:
1. financial institutions;
2. pension funds;
3. mutual funds;
4. worldwide governments.
These actors along with the investment intermediaries make up the institutional market, the place where big blocks of bonds can be traded. This market has no size limit (i.e. trades of $100 million or $1 billion can take place at the same time).
How Is Trading Contracts for Differences on Bonds Different from Regular Bonds Trading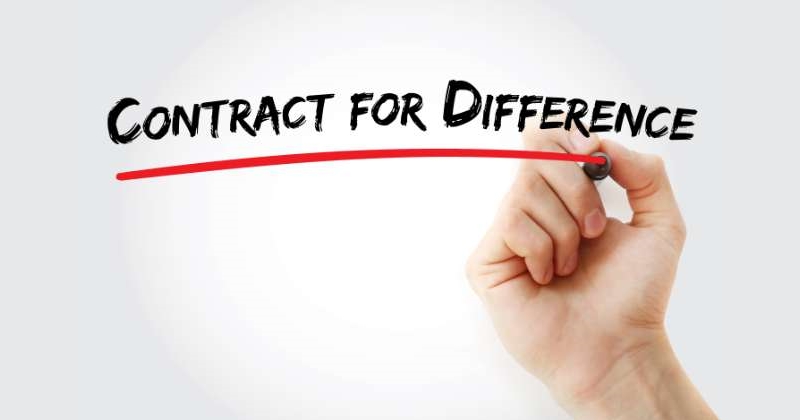 Image: The concept of Contract for Differences written on white background.
A Contract for Differences also known as a CFD is an arrangement made in a futures contract where the traders that make transactions don't hold the bonds, but they transact only on the variations in the price of the bonds, meaning that CFDs provide all traders all the benefits and risks that come associated with owning a bond without owning it.
When trading CFDs on Bonds traders will get higher leverage than what they get on traditional trading. If an investor trades with leverage, he is exposed to greater capital risks, but the potential returns will be greater. Even more, when a trader decides to go for CFD trading he won't be bound to a limited number of trades during the whole trading day.
Traders will also have access to major markets worldwide (any trader will be able to access to all markets that are available on a specific financial intermediary's platform).
How Trading CFDs on Bonds Works at CFD Global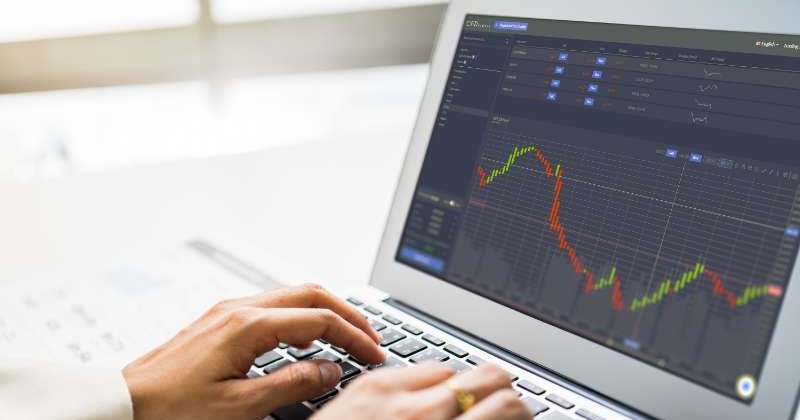 Image: Investor trading CFDs on Bonds at CFD Global.
When traders choose CFD Global, they get to trade CFDs on Bonds and establish their strategies considering the movements of some of the most traded bonds worldwide, such as the U.S. 30-year Treasury Bond or the Japanese 10-year Government Bond. Even more, as the bond market is regarded as being safer, traders could prefer CFDs on Bonds, although bonds can be sensible to market events as well.
Trading CFDs on Bonds at CFD Global can be considered by investors as we offer 5 basic trading conditions:
1. attractive premiums;
2. availability of EU, Japan, USA bonds;
3. leverage 1:5;
4. low spreads;
5. no commissions on deposits or withdrawals. *
* Please note that CFD Global, operated by Key Way Investments Ltd, is not liable for any fees or hidden costs charged by your bank or online payment provider.
Which Are the Trading Hours at CFD Global?
Anyone can trade CFDs on Bonds on CFD Global's trading platforms from Sunday at 21:00 GMT to Friday at 21:00 GMT. Basically, trading happens 24/hours a day / 5 days a week, from the moment the Asian markets open to the moment the U.S. markets close.
What Platforms Can Be Used When Trading CFDs on Bonds?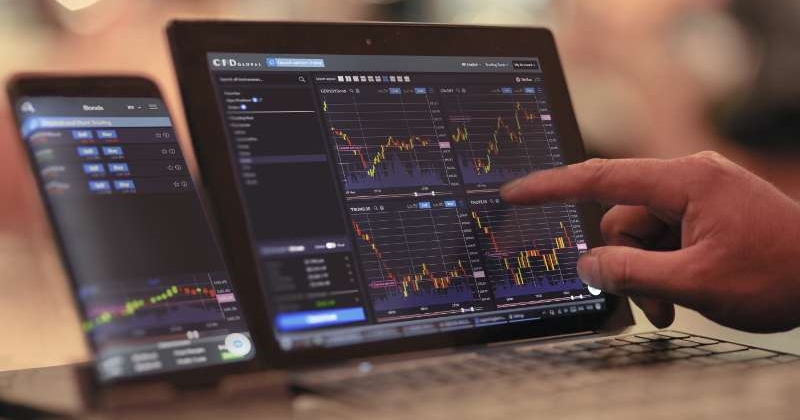 Image: Trader looking at CFD Global's WebTrader platform.
If a trader decides to make transactions with CFD Global, he has the option to choose from two trading platforms:
1. WebTrader;
2. MetaTrader 5.
WebTrader
An easy-to-use and powerful platform, WebTrader offers a wide range of tools and instruments, including Trading Central, Daily Analyst Recommendations or Active Socks by Insiders, all designed to enhance the trader's sessions and online experience.
Some of the key features of WebTrader include:
1. Negative Balance Protection;
2. Over 2100 instruments to trade;
3. Advanced chartist methodologies;
4. Risk Management Tools.

MetaTrader 5
Considered by many traders a popular online trading platform, MetaTrader 5 is available on both desktop and mobile (for Android and iOS). Anyone who chooses this platform will get access to powerful tools and advanced charts which will enhance every trader's strategies.
Among other, 4 main characteristics of MetaTrader 5 are:
• More than 2000 free custom indicators;
• Innovative customisation tools;
• Over 400 instruments from all asset classes;
• Real-time activity monitoring.
5 Reasons You Should Trade CFDs on Bonds at CFD Global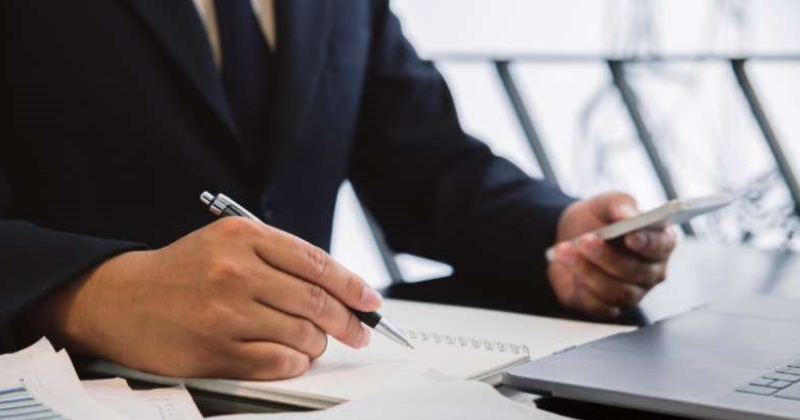 Image: Investor analysing his CFDs on Bonds trading results.
Besides getting access to attractive conditions when trading CFDs on Bonds and having the option to choose from two trading platforms built on the latest technologies, you will also get the chance to diversify your portfolio and reduce risks by having the opportunity to trade CFDs on other instruments as well, including 6 asset classes:
1. Forex;
2. Indices;
3. ETFs;
4. Shares;
5. Commodities
6. Cryptocurrencies.
Each instrument has specific trading conditions you can check on our dedicated page, consisting of information such as spread, leverage, trading hours, or overnight rollover (for both long or short positions).
You should also consider our Academy where you will find courses on CFD trading and on Forex essential terms and complex strategies, as CFD Global puts at your disposal a wide range of Education Resources (i.e. e-Books, free training videos or webinars).
To get your information on the markets, we also have a dedicated News section where you will get to learn more about global events and make informed decisions according to the trends.
We invite you to browse through our website and learn more about other essential subjects related to CFD trading.
Join us now!
Sources: Investopedia.com, Wikipedia.org, InvestingAnswers.com, Finpipe.com and CFDGlobal.com.
CFDs are complex instruments and come with a high risk of losing money rapidly due to leverage. 71.79% of retail investor accounts lose money and 28.21% win money when trading CFDs with cfdglobal.com. You should consider whether you understand how CFDs work and whether you can afford to take the high risk of losing your money.
The information presented herein is prepared by CAPEX.com and does not intend to constitute Investment Advice. The information herein is provided as a general marketing communication for information purposes only and as such it has not been prepared in accordance with legal requirements designed to promote the independence of investment research, and it is not subject to any prohibition on dealing ahead of the dissemination of investment research.

Users/readers should not rely solely on the information presented herewith and should do their own research/analysis by also reading the actual underlying research. The content herewith is generic and does not take into consideration individual personal circumstances, investment experience or current financial situation.

Therefore, Key Way Investments Ltd shall not accept any responsibility for any losses of traders due to the use and the content of the information presented herein. Past performance and forecasts are not reliable indicators of future results.