Airbus, Samsung gain
Early on Tuesday, the German Industrial Production indicator for August, surprised analysts showing a 0.3% increase, instead of a drop.
In France, Airbus shares increased 2.2% premarket on news of increased demand in the first 3 quarters of 2019. Samsung share value increased after reporting that sales for the Galaxy Note 10 in Europe and Asia and chip orders were cushioning an anticipated drop in profits.
LSE takeover bid withdrawn
The Hong Kong Stock Exchange withdrew its $37 billion offer to LSE, causing the latter to drop more than 6%.
Worries returned to markets, with European stocks being pushed down by trade worries.
The UK energy sector proved vulnerable to rising energy import costs as pound continued its fall. The lack of agreement between PM Boris Johnson and German Chancellor Merkel regarding the Irish backstop caused concern about a hard Brexit. Major UK energy providers were slipping throughout the day, Centrica -2.54%, Iberdrola -0.90% and EON -1.11%.
Deutsche Bank declared that it is too early to discuss its plans to lay off 18.000 employees, after rumors surfaced that half of the layoffs would affect its workforce in Germany.
In the US, Domino's Pizza, and recently listed, Levi Strauss, were expected to report their earnings for the third quarter. FactSet analysts forecasted another decline in earnings for the third quarter, after negative first and second-quarter data.
Premarket, US data sparked concern, as the Small business index showed a decline, PPI data posted the lowest reading in 8 months and Core PPI data hit a 4-year low.
Domino's disappointed on earnings, posting a $2.05 EPS compared to $2.07 forecast. The company announced that it was revising its expectations on retail sales growth worldwide, from 8% to 12%, to 7% to 10% in the next three years.
Trade conflict escalates, indices slide
Briefly after the opening of the US market, sell-off ensued. China's foreign ministry added fuel to the fire indicating retaliation against the US, which continued to ad Chinese AI companies to its trade blacklist. Bloomberg reported that the US administration was also attempting to limit the exposure of government pension funds to Chinese stocks.
Throughout the day European indices shrugged off Monday's gains, FTSE -0.98% DAX -1.67%.
US indices followed, with Dow Jones sliding -1.30% and S&P 500 -1.65%. In Asia, Hang Seng dropped -0.89%, Nikkei 225 -0.74%.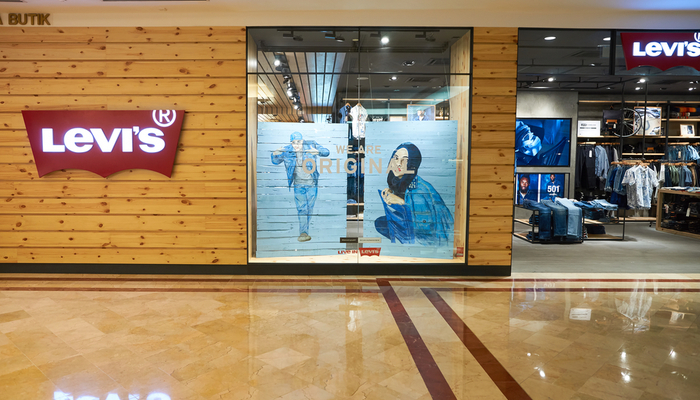 Levi released its earnings report after market close. At Tuesday open Levi was trading 14% lower since its debut on March 22. Analysts at TipRanks forecasted $0.27 EPS, with a target price of $22 per share. Levi surprised with an EPS of $0.31 but continued to trade lower in premarket.
Sources: bloomberg.com, bls.gov, cnbc, investing.com, nasdaq.com, nfib.com, tipranks.com
The information presented herein does not constitute and does not intend to constitute Investment Advice. The information contained herewith is a compilation of public stock recommendations issued by various financial analysts and organized in an easily presentable format, for information purposes only. Key Way Investments Ltd does not influence nor has any input in formulating the information contained herein. The content herewith is generic and does not take into consideration individual personal circumstances, investment experience or current financial situation. Users/readers should not rely solely on the information presented herewith and should do their own research/analysis by also reading the actual underlying research. Users/readers should also consider the risk of encountering significant losses when trading CFDs. Therefore, Key Way Investments Ltd shall not accept any responsibility for any losses of traders due to the use and the content of the information presented herein. Past performance is not a reliable indicator of future results. HIGH-RISK INVESTMENT WARNING: CFDs are complex instruments and come with a high risk of losing money rapidly due to leverage. 78.32% of retail investor accounts lose money when trading CFDs with this provider. You should consider whether you understand how CFDs work and whether you can afford to take the high risk of losing your money.