Trading signals are triggers for action generated from various types of analysis. They are used to either buy or sell a financial instrument and prove viable options for any trader.
Trading signals – simplifying & speeding up the decision-making process in trading.
Trading can seem difficult with so much information floating around the Internet, on every broker's site and blog. For this reason, signals can potentially assist you tremendously. Thanks to them, you can decide whether you should buy or sell a specific financial instrument.
Signals can contain fundamental or technical analysis data. They can offer helpful insights based on statistics and trends from various providers.
In the speed era we live in, signals are propagated through digital media such as SMS, social media, or instant messaging apps. Due to the immediate nature of the information shared, signals are primarily real-time, assisting traders with red-hot insights surrounding the freshest market events and instruments.
The experts advise for these signals to be executed as quickly as possible because the markets are changing all the time, with prices shifting from one direction to the other in a matter of minutes/seconds.
Trading signals providers can deliver insights about multiple asset classes, including currencies, commodities, cryptos, indices, stocks and more.
Types of Trading Signals – manual vs automated
Trading professionals can manually craft signals. Sophisticated software able to processes vast amounts of data and trends can also generate these signals.
Automated signals are devoid of human emotions. However, it's also true that artificial intelligence may occasionally miss a trader's sixth sense and intuition.
What types of positions can you open from trading signals?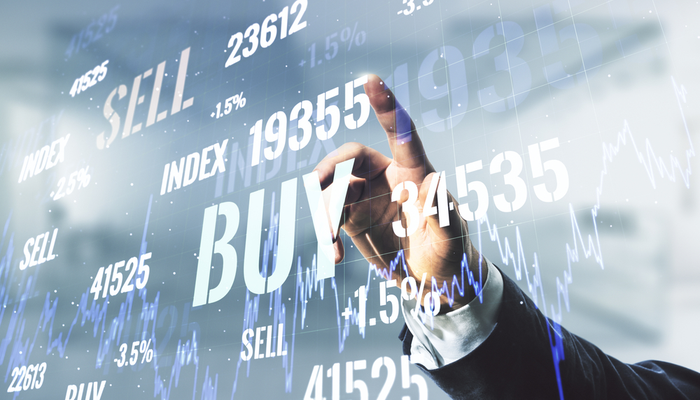 Investors can choose either entry or exit points to and from a position courtesy of trading signals. It is essential to try and get the decision right on both timing your entry point (opening a trade) and exiting it (closing a trade).
Entry and exit points are carefully established using informed and studied decisions that depend on trends and available data. That is why receiving your signals from reputed providers who have the necessary know-how, and market expertise could prove essential.
Are trading signals free?
Trading signal providers offer both free and paid models. Some traders might prefer to work with the free model that usually comes with a limited number of signals.
Others follow the freeware model - a trial period, followed by a charge like many other Internet products. These can either be one-time charges or subscription fees.
Do trading signals sound appealing to you? Check out our offer!
Here at CAPEX.com, we have teamed up with leading technical analysis provider Trading Central to offer you free daily alerts on the popular messaging app Telegram. Lightning-fast, red-hot trading signals at your fingertips!
Click on the links below to subscribe to our English, German, Italian, Spanish, or Arabic Telegram Channels, and enjoy:
Daily updates on your favorite CFD instruments straight to your phone.
One-tap trading function from Telegram.
The know-how of experienced analysts providing live technical scenarios.
What is Trading Central?
Trading Central is an award-winning provider of automated investment analyst research. It can help investors generate trading ideas and validate strategies by constantly monitoring the market and offering actionable trading plans and ideas!
Source: investopedia.com.
The information presented herein is prepared by CAPEX.com and does not intend to constitute Investment Advice. The information herein is provided as a general marketing communication for information purposes only and as such it has not been prepared in accordance with legal requirements designed to promote the independence of investment research, and it is not subject to any prohibition on dealing ahead of the dissemination of investment research.

Users/readers should not rely solely on the information presented herewith and should do their own research/analysis by also reading the actual underlying research. The content herewith is generic and does not take into consideration individual personal circumstances, investment experience or current financial situation.

Therefore, Key Way Investments Ltd shall not accept any responsibility for any losses of traders due to the use and the content of the information presented herein. Past performance and forecasts are not reliable indicators of future results.