Developing a strategy that works for you day in and day out can be a long and tough process unless you understand some key concepts.
Market sentiment, trading psychology, trading discipline – these are the notions you need to take into consideration if you plan on leveling up your trading.
Don't worry, we'll help you decipher these in this article.
Market Sentiment
A financial market is defined by the mix of emotions, the amalgam of views, ideas, and concepts coming from everyone involved. At the end of the line, it reflects what the majority feels is going to happen. So, the market sentiment can show either a bullish view (if the majority have a positive feeling about what's going to happen) or a bearish view (if the majority is pessimistic about the future). For more detailed info about the bearish and bullish markets, check out this article we prepared for you!
What does this have to do with your strategy? Well, there's no way you can dictate how the markets should behave, BUT you could trade according to what's happening on them. Yes, you can use the market sentiment approach and decide for yourself if you want to go with the flow or not! Even better, you can combine the market sentiment strategy with technical and fundamental techniques to discover even more trading ideas and options!
Learn more about technical and fundamental analysis from Capex Academy! Here you will find in-depth educational materials and resources designed to help you develop suitable trading strategies and obtain valuable market information!
Trading psychology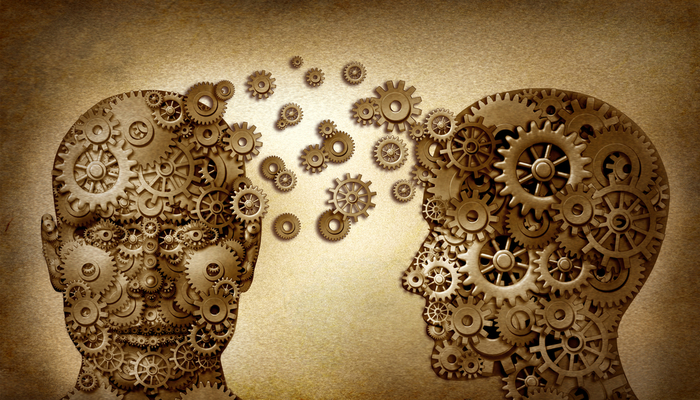 Trading the financial markets requires both skill and will. Abilities such as risk assessment or understanding fundamental and technical factors are essential and useful for sure. However, you need to back them up with something equally as valuable: the right mindset.
Managing your emotions, reacting promptly and firmly whenever the situation demands it, and sticking to your plan is all part of trading psychology. Fear and greed are the two primary human emotions that trigger everything else, like a chain reaction.
How to overcome fear?
Fear usually manifests when negative news surrounding a specific stock or other assets emerges. Traders tend to overreact and take inadequate measures, leading to losses or missing opportunities to make some winning trades.
Quantifying and understanding the fear factors are prime solutions. You should take your time and analyze how important the news is, why, and how it can affect your trading. Doing these things ahead of time (whenever possible) allows you to stick to your trading strategies and overcome the negative and potentially disruptive emotions associated with fear and panic.
How to contain greed?
Rational thinking is crucial here. Your trading plan must always be based on the strengths and weaknesses of your personality traits and not on dreams and illusions. Always set a profit target that's suitable for your level of expertise and knowledge. Make sure the risk evaluation you conduct for each and every trade and for your whole portfolio is aligned with the particular market situation at that time. Don't forget about stop loss and take profit orders. Be flexible and adaptable, while also making sure you don't become reckless. Keep a trading agenda to see what worked and what didn't, how individual decisions affected your trades, and what needs improving.
Trading discipline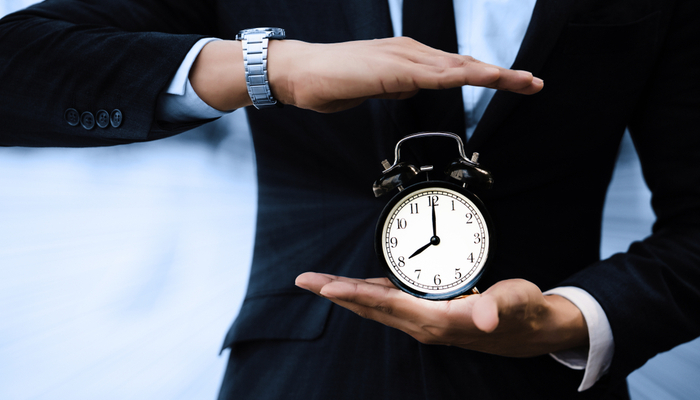 A solid trading discipline can prove invaluable for upcoming and skilled investors alike. Since discipline is the foundation for strong psychology, here are three expert tips to keep in mind:
1. Create a daily trading schedule and stick to it!
As a central part of your trading plan, the daily trading routine should start with a brief pre-market analysis, followed by the actual time you allocate for trading. In the end, you could also invest some hours in front of your agenda, marking the highlights of the day or checking the economic calendar for fresh trading ideas.
Depending on how many hours a day you're willing to dedicate to trading, make sure you set realistic timeframes for each of the three steps mentioned above. For example, if you only have 3 hours available every day, it could be unwise to spend two of them reading the morning news. Instead, you could focus more on decision-making regarding what to trade and also on risk assessment.
2. Keep an eye on the news but trade on them with caution!
Trading the news is a common form of fundamental trading, as certain events can cause price fluctuations and momentum swings. However, you should carefully pick what kind of news to follow, depending on your preferences and knowledge. The markets react to both recurring events and unexpected developments in different and occasionally less than predictable ways.
Are you a fan of FX trading? Then periodic events such as the NFP or Fed's Monetary Policy Decisions are your cup of tea! Do you prefer trading commodities such as oil or natural gas? Then natural gas reports or OPEC meeting reports would suit you perfectly! Recurring news has a couple of advantages: you can predict their market outcome more accurately, and they work best as short-term trading options. Additionally, when following up on recurrent events you can easily build up a track record of past performances.
As for the unexpected developments (see the COVID-19 pandemic or U.S-Iran conflict ignition), there's a less degree of predictability in them, and thus trading becomes a bit more challenging. Still, if you adapt your trading strategies on these, they have the potential to be remarkable events.
3. Perseverance is the mother of success.
This sums up pretty much everything we've said thus far. You can't become a good trader unless you learn how to persevere (or you already have it in you). Persevere when you had a bad day. Persevere when your winning trade didn't bring you as much money as you expected. Learn how to remain positive and see the big picture. Assess the risks, follow-up on your trading strategies, adapt, and change where it's due. It's just like in life: take it step by step, and eventually, you'll get there.
Sources: Investopedia.com, babypips.com
The information presented herein is prepared by CAPEX.com and does not intend to constitute Investment Advice. The information herein is provided as a general marketing communication for information purposes only and as such it has not been prepared in accordance with legal requirements designed to promote the independence of investment research, and it is not subject to any prohibition on dealing ahead of the dissemination of investment research.

Users/readers should not rely solely on the information presented herewith and should do their own research/analysis by also reading the actual underlying research. The content herewith is generic and does not take into consideration individual personal circumstances, investment experience or current financial situation.

Therefore, Key Way Investments Ltd shall not accept any responsibility for any losses of traders due to the use and the content of the information presented herein. Past performance and forecasts are not reliable indicators of future results.