Trading the news is an integral component of today's financial markets. But do you know why there's so much hype surrounding it? Time to find out.
Learning to #trade the news could prove an essential skill for your #investment #strategies, if you develop an appropriate trading system. Before we get into more details, let's see what the concept of trading the news means.
Definition
Trading the news is a common form of fundamental trading, as certain events can cause price fluctuations and momentum swings. Essentially, trading the news refers to making good use of market announcements for opening short or long positions.
However, analysts recommend carefully picking what kind of news to follow, depending on your preferences and knowledge, as some can be more difficult to approach than others.
Now comes the question: how many types of news can there be?
Types of news
According to investopedia.com, there are two major types of financial news:
Periodic
News typically scheduled in advance and that repeats at a given interval. Examples: earnings reports from companies such as #Tesla, #Apple, #Microsoft, economic data reports such as Consumer Price Index, U.S jobs report (#NFP), and others.
Periodic news comes with several advantages. For instance, you can predict their market outcome more accurately, and they work best as short-term trading options. Additionally, when following up on recurrent events, you can quickly build up a track record of past performances if you use a trading agenda.
One-time
These are news that comes unexpectedly. For instance, the economic crisis from 2008-2009, or the terrorist attack from 2001. Note that their impact is much stronger than recurring news due to the intensity and surprise factor involved.
As for the unexpected developments, there's a less degree of predictability in them, and thus trading becomes a bit more challenging. Still, if you adapt your trading strategies on these, they have the potential to be remarkable events for your trading portfolio.
How do traders approach news?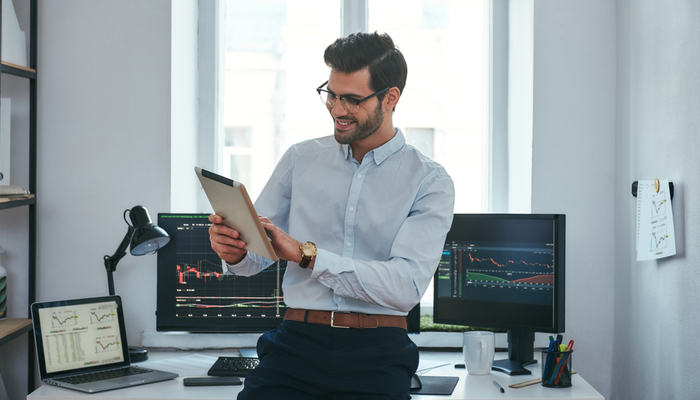 Recurring news
For recurring news, such as the examples from above, there are two critical things that market experts recommend keeping in check:
Using a calendar
Keeping a calendar will ensure you always know when the events that interest you are scheduled. You can also use a trading agenda to see what worked for you, how individual decisions affected your trades, and what needs improving in your approach.
Monitoring your daily trades is essential if you aspire to become a disciplined and efficient trader. Recording your every move should be part of your trading plan.
On the other hand, recording your trading activity helps you figure out potential patterns for your successful trades. Therefore, you could improve your trading strategies by fine-tuning what seems to work very well.
Adopting a reliable trading system
Once you figured out what news you want to trade and how you want to do it, you need to settle upon a specific trading strategy. Keep in mind that some strategies might be better for trading market events such as the U.S Jobs Report than for trading the Consumer Price Index (#CPI), for example.
Take your time to analyze your options before choosing a trading system. It's critical to define your goals and how you plan to achieve them. No matter whether you like long-term trading or short-term trading, you have multiple possibilities! Just make sure you do not forget about risk management orders!
To learn more about trading strategies and types of traders, visit our article here!
One-time news
As for one-time news, experts advise reacting promptly, but not irrationally. In the case of black swan events, it's all about momentum: blink, and you'll miss your chance! However, do not ignore your trading plan and your tested strategies. If you don't feel comfortable venturing into this territory, you might be better staying back.
The dangers of trading the news – what to avoid.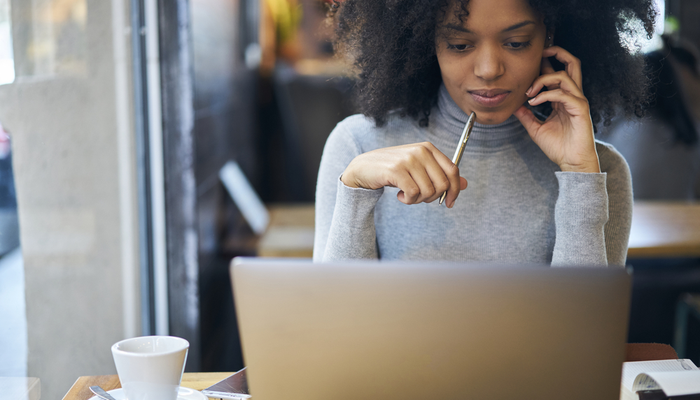 Impulsive reactions
Try and make rational trading decisions, considering your risk tolerance and goals. This strategy could work better for the unexpected events that shake the markets.
Not keeping your eyes on the big picture.
Sometimes things can be different than they look. Always try learning all the facts before making a trading decision. If a company slashes its dividends, it can be a cost-saving measure that lifts stock prices, not vice versa. Here at CAPEX.com we always offer you the latest market developments so that you can trade with all information at hand!
Paying too much attention to the market sentiment
If you rely too much on market sentiment, you could easily find yourself buying high because everyone else is doing it and selling low when the market buzz fades out. Instead, try and adapt your strategies to what might be going on in the markets!
Conclusion
Global economic variables act as catalysts that cause market movements. Financial news events lead to price movements, and they are the ones worth monitoring. Experts advise to learn, effective, and repetitive price action patterns and incorporate them into your strategies for maximum results.
Sources: investopedia.com, babypips.com, thebalance.com.
The information presented herein is prepared by CAPEX.com and does not intend to constitute Investment Advice. The information herein is provided as a general marketing communication for information purposes only and as such it has not been prepared in accordance with legal requirements designed to promote the independence of investment research, and it is not subject to any prohibition on dealing ahead of the dissemination of investment research.

Users/readers should not rely solely on the information presented herewith and should do their own research/analysis by also reading the actual underlying research. The content herewith is generic and does not take into consideration individual personal circumstances, investment experience or current financial situation.

Therefore, Key Way Investments Ltd shall not accept any responsibility for any losses of traders due to the use and the content of the information presented herein. Past performance and forecasts are not reliable indicators of future results.