Sunday, US President Donald Trump announced that he ordered American troops to leave Northern Syria, despite criticism from his own administration.
The US troops have been fighting against ISIL alongside the Syrian Democratic Forces, a military group led by the Kurdish People's Protection Units.
The Kurdish group is labeled by the Turkish government as a ''terrorist group''.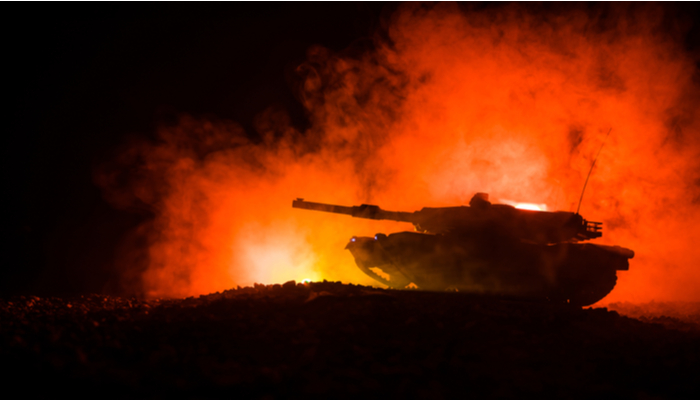 Donald Trump threatened Turkey with measures that would devastate its economy if it dared to attack the Kurds in Northern Syria.
The Turkish administration disregarded the warning and attacked the area both on land and from the air.
According to the Rojava Information Center, quoted by the NY Times, the death toll stood at seven victims on Wednesday.
Critics worry that a weakening of the Syrian democratic forces could help Syrian President Bashar al-Assad gain the upper hand in the protracted conflict.
US Senator Lindsey Graham warned that the US retreat could help ISIL and called for sanctions against Turkey.
The Turkish Lira fell 3% against the dollar since Monday open.
Sources: bloomberg.com, aljazeera.com, nytimes.com
The information presented herein does not constitute and does not intend to constitute Investment Advice. The information contained herewith is a compilation of public stock recommendations issued by various financial analysts and organized in an easily presentable format, for information purposes only. Key Way Investments Ltd does not influence nor has any input in formulating the information contained herein. The content herewith is generic and does not take into consideration individual personal circumstances, investment experience or current financial situation. Users/readers should not rely solely on the information presented herewith and should do their own research/analysis by also reading the actual underlying research. Users/readers should also consider the risk of encountering significant losses when trading CFDs. Therefore, Key Way Investments Ltd shall not accept any responsibility for any losses of traders due to the use and the content of the information presented herein. Past performance is not a reliable indicator of future results.
HIGH-RISK INVESTMENT WARNING: CFDs are complex instruments and come with a high risk of losing money rapidly due to leverage. 78.32% of retail investor accounts lose money when trading CFDs with this provider. You should consider whether you understand how CFDs work and whether you can afford to take the high risk of losing your money.