U.S. growth slows less than forecasted, USD hits 2-month high

The ECB's meeting on Thursday resulted in a lack of policy action and now investors are shifting their attention to a Federal Reserve meeting this week, with policymakers expected to cut interest rates by 25 basis points to 2.00%-2.25%.
The U.S. GDP grew at a 2.1% annualized rate within the second quarter, weaker than the first quarter with a 3.1% pace but better than the 1.8% economist projections.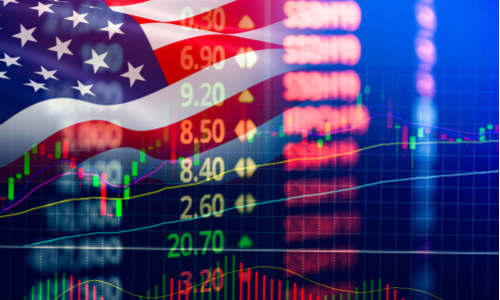 Late U.S. trading showed the index DXY grow by 0.2% at 98.009, after hitting its highest level since may at 98.088. The EUR was down 0.15 reaching $1.11275 amidst its two-month low recovery from $1.1112 after the ECB's Thursday decision.
Sterling dropped by 0.53% to $1.2386 after hitting a 27-month low after Jean-Claude Juncker told Britain's Boris Johnson that May's agreement was the best and the only Brexit deal.
ECB ready to cut rates as Draghi flags a negative outlook
A "highly accommodative" monetary policy is on its way as the ECB made it clear it stands ready to cut rates, with the purpose of pushing the low inflation back toward its target.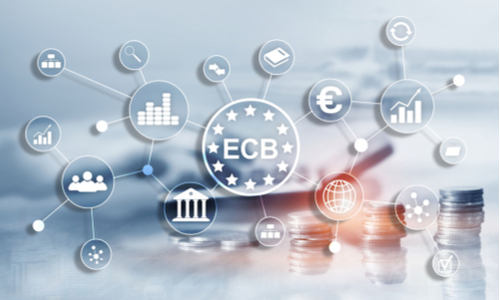 The euro initially dived following the statement, with European bonds rallying to push down yields. Jack Allen-Reynolds, an economist at Capital Economics noted that "Policy makers have clearly not yet made up their mind on exactly what to do. We still think that they will cut the deposit rate to -0.5% in September from -0.4%. But by October, we suspect that they will have reached a consensus to relaunch QE, probably with a greater weight on corporate bonds."
ECB stated that it tasked committees with reviewing options on ways of reinforcing its forward guidance on policy rates as well as "mitigating measures", such as the design of a tiered system of rates on reserves held at the central bank and "options for the size and composition of new net asset purchases."
Oil secures a weekly gain as traders fret over demand growth prospects
Oil futures variated between small losses and gains on Friday as crude is on the way toward a modest weekly gain. The U.S. benchmark saw a 0.8% weekly rise with WTI Crude rising 0.3% and ending at $56.20 a barrel.
Jason Gammel, a Jefferies analyst stated in a Friday note that "Oil market fundamentals are at an inflection point". Rising U.S. output moving to offset cuts by OPEC members as worries pile over the global economic growth.
Oil gains have been muted in front of seemingly bullish supply developments, including a 6-week streak of U.S. crude-oil inventory declines and increased conflict between the U.S., Iran and other Western countries, mainly the U.K.
September heating oil HOU19, +0.18% shed 0.94 cent ending at $1.9133 a gallon, whereas September gasoline RBU19, -0.29% fell 0.3 cent, settling at $1.8224 a gallon.
Natural Gas prices pushed lower due to a bearish August outlook
With Mother Nature not providing any support for natural gas this year, the weather models are forecasting a neutral to bearish outlook for the month of August, with GFS-ENS having the most bearish appearance.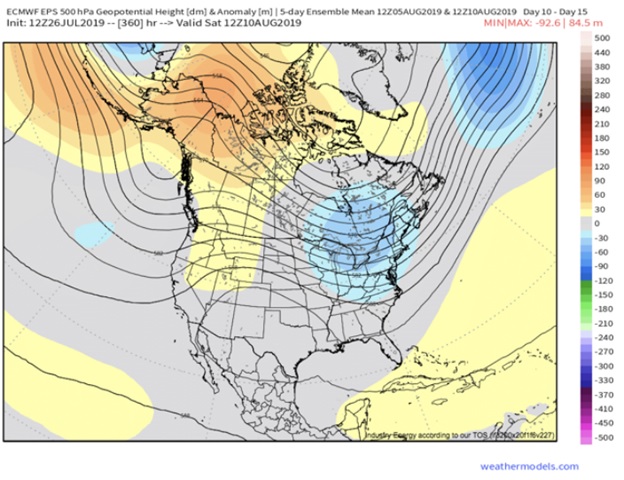 Growth rates y-o-y have already started falling, as prices drop and drop resulting in more and more gas producers confirming the outlook of a lower production growth.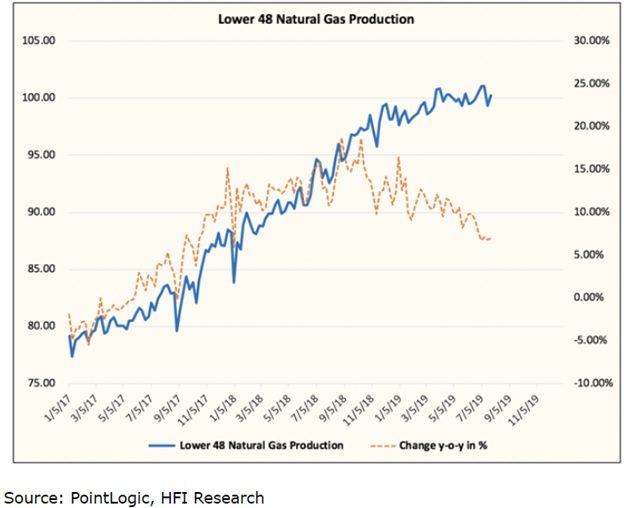 Cabot Oil & Gas (COG) has announced that the growth rates going forward will be in single digit, rather than the double-digit production growth in the past.
Even if Northeast gas producers decline going forward, overall gas volumes will be more or less neutral and flat. If production does start to stall, the winter gas spike risk is back on the table.
FED reveals future plans, gold shifts between two scenarios
Either the Central Bank doubles down on easing with a 50-basis point cut and gold shifts towards new highs, or the Federal Reserve introduces a 25-basis point rate cut and gold strengthens.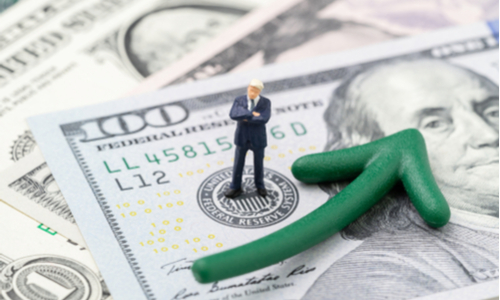 All eyes are now on the FED's rate decision scheduled for Wednesday, with markets currently pricing in a 78.6% chance of a 25-basis point cut and a 21.4% chance of a 50-basis point cut, as stated by the CME Group's FedWatch Tool.
Is the Central Bank embarking on a major easing cycle or just a couple of rate cuts? Markets are expecting the FED to begin its easing cycle, with any type of dip turning into an economic scenario.
A central thing to monitor is the growth of other economies this summer, as more central banks have turned dovish this year. Other items on the watch this week are the U.S. employment report, the ISM manufacturing index and the U.S. – China trade talks.
U.S. indices set records, stocks end higher as investors welcome corporate earnings
Dow Jones Industrial Average ended up 51.47 points, or 0.2%, at 27,192.45, whereas the S&P 500 index SPX closed up at 22.19 points, or 0.7%, at 3,025.86, registering a new intraday record at 3.027.98.
The Nasdaq Composite COMP grew 91.67 points, or 1.1%, leading to 8,330.21, with an intraday record of 8,339.64.
The market was led up by Alphabet -0.53%, Starbucks -1.52%, McDonalds +0.53% and Twitter -0.77%, all reporting better-than-expected earnings late Thursday or early Friday.
Consumer spending surged to 4.3% growth, from a 1.1% first-quarter gain. Business investment shrunk by 0.8%, the biggest fall in 3 and a half years, a figure likely to provide enough concern to keep the FED on track to deliver an interest-rate cut.


Large-cap companies pull European stocks higher
A surge in Britain's Vodafone and strong Nestle and media business earnings have lifted off the market, driven by the ECB. The pan-European benchmark index rose by 0.3%, bouncing from its worst session in 3 weeks. The FTSE 100 was helped by telecom companies, outperforming with a 0.8%.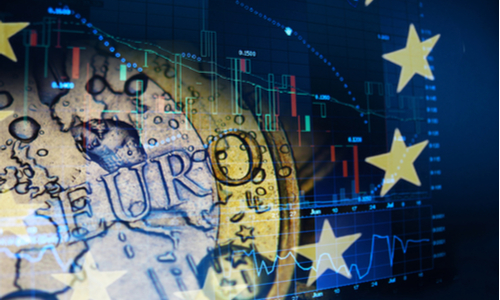 Vodafone saw its best performance since late 2002, the STOXX 600 rose 2.3% as Cellnex shares gained 3.3% and Telecom India rose 4.1% after Vodafone agreed to roll out 5G in Italy and merge mobile mast operations.
Facebook reports strong earnings, in spite of FTC fine
Second-quarter earning reports adjusted at $1.99 per share, beating the Zacks Consensus Estimate by 9 cents.
The company recorded legal expenses of $2 billion from a $3 billion provision related to the legal matter in the first quarter.
Facebook's fastest growing market in the quarter was Asia-Pacific, driven by growth in Indonesia, India and the Philippines.
Monthly active users (MAUs) were 2.414 billion, up 8.1% y-oy. Daily Active Users(DAUs) were 1.587 billion on average, increasing by 7.9% y-o-y and representing 66% of MAUs.
Apple announces deal with Intel's smartphone-modem business
Confirming recent press rumors, Apple announces a deal to buy the majority of Intel's smartphone-modem business in a transaction that's valued at $1 billion.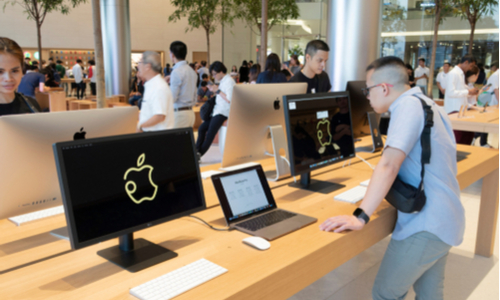 As part of the deal, about 2.200 Intel employees will be joining Apple, a transaction expected to close in the 4th quarter, subjected to regulatory approvals and other conditions. The agreement helps Apple gain access to important 5G wireless technology on the road of developing new phones for a speedier network.
Another perk is cutting its reliance on Qualcomm for 5G modems, a company which displayed a fractious relationship with Apple.
Amazon on a growth spree after second-quarter results
After Amazong shares slipped in after-hours trading on Thursday by 2.5%, the pullback in the stock's price came after the second-quarter result announcement, missing analyst estimates on important metrics.
The revenue growth rate accelerated in terms of e-commerce and cloud-computing, rising its revenue by 20% y-o-y, from the 17% grown in the first quarter. Online stores revenue rose by 16% y-o-y to $31 billion, up from 12% growth in the first 2019 quarter.
On average, analysts expect Amazon's cloud-computing AWS to rise 39% y-o-y to $8.5 billion, as it remains a key part of the giant's consolidated performance.


Netflix plans to launch a low-priced plan in India
Hopes of reaching 100 million subscribers in India were not turned into reality, as Netflix remains a niche product amidst the country's entertainment consumers. Most estimates put the subscriber base somewhere around 1-2 million, with the company's biggest challenge being the prices.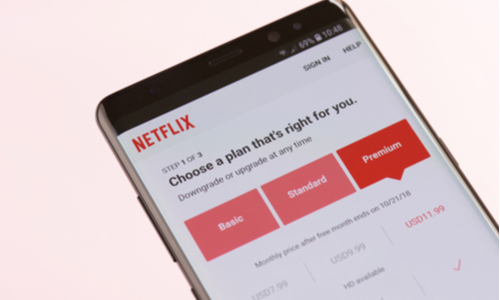 Earlier this year, Netflix started test for a less expansive mobile-only plan in the country, confirming it later on that everyone in India will gain access to it.
As a less expensive Netflix plan also allows Netflix to partner up with wireless carriers to include the streaming service with customers' wireless bills. The company has increased its marketing spend to gain more attention to its original series, getting the biggest boost from films that generate buzz online, in social circles.


Google beats both revenue and earnings expectations
The stock rose 8.64% to $1.135/share on Friday, with the revenue equaling $38.9 billion, a 19% increase over last year's revenue, beating $38.15 billion expectations.

The Cloud revenue was $8 billion, 14% over the $7 billion expectations with Google's board also authorizing a $25 billion share buyback program.
As Google looks to compete with cloud powerhouses such as Microsoft and Amazon, the market shifts its attention to streaming wars and management decisions, as Wall Street analysts are raising their price targets on the search giant.
Sources: barrons.com, fool.com, kitco.com, marketwatch.com, reuters.com, seekingalpha.com, thestreet.com, finance.yahoo.com, zacks.com
The information presented herein does not constitute and does not intend to constitute Investment Advice. The information contained herewith is a compilation of public stock recommendations issued by various financial analysts and organized by third parties in an easily presentable format, for informational purposes only.
Key Way Investments Ltd does not influence nor has any input in formulating the information contained herein. The content herewith is generic and does not take into consideration individual personal circumstances, investment experience or current financial situation.
Users/readers should not rely solely on the information presented herewith and should do their own research/analysis by also reading the actual underlying research. Users/readers should also consider the risk of encountering significant losses when trading CFDs.
Therefore, Key Way Investments Ltd shall not accept any responsibility for any losses of traders due to the use and the content of the information presented herein. Past performance is not a reliable indicator of future results.
HIGH RISK INVESTMENT WARNING: CFDs are complex instruments and come with a high risk of losing money rapidly due to leverage. 78.32% of retail investor accounts lose money when trading CFDs with this provider. You should consider whether you understand how CFDs work and whether you can afford to take the high risk of losing your money.