The world's two largest economies. Bitter guerilla warfare. Uncertainties weighing heavily on the global economy.
Are you ready for our quick run through the U.S. – China not-looking-to-end-soon trade war? Put on your seatbelt and let's get started!
The fight for power and dominance
Two superpowers in every sense of the word are bound to lock horns sooner or later. And if you throw Donald Trump into the mix, then you have guaranteed ignition.
From the incipient phases of the so-called trade war, it was all about control. The U.S. president has long accused China of unfair trading practices and intellectual property theft. China, in return, has denounced the United States for trying to undermine its global economic strength. Things started to unfold in mid-2016, leading to hundreds of billions of $ worth of tariffs on both Chinese and U.S. products, intense negotiations, deals, restrictions, more negotiations, and more restrictions.
The initial spark – where it all began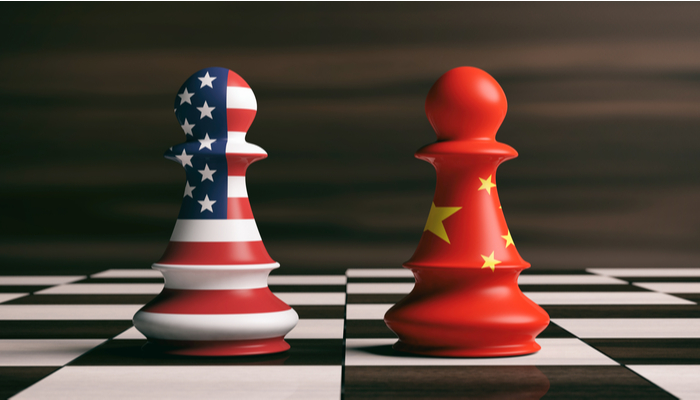 At the end of June 2016, President Trump mentions his plans to offset China's "unfair" trade practices at a campaign rally in Pennsylvania. Nearly a year later, on March 31, 2017, the U.S. president calls for stricter tariff enforcements. In April the same year, Trump and Chinese President Xi Jinping agree to a 100-day plan for trade discussions. Still, soon enough, they get to a dead-end in their negotiations.
August 2017 marked a new milestone in the U.S. – China battle, as Trump accuses its Asian counterpart of intellectual property theft.
Enter 2018, the year when things started to get ugly between the two competitors. The time for threats was over. The time for action was just about to begin.
Ignition in full effect – the 2018 toe-to-toe bullfight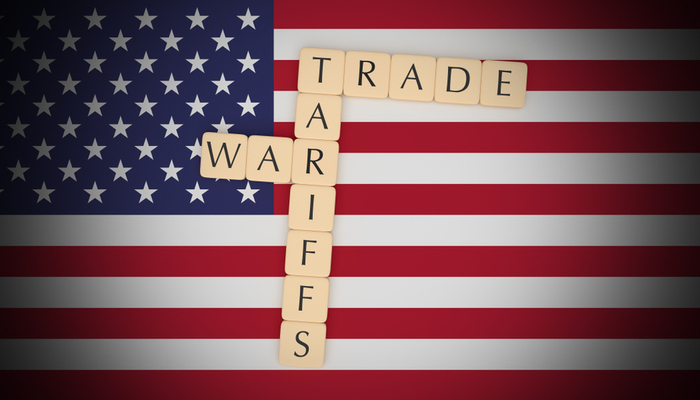 In early January 2018, the U.S. President smashes tariffs on imported washing machines and solar panels from every single external source, not just China. He then proceeds in March to order tariffs on metal imports (25% on steel and 10% on aluminum) from all international partners, China included.
April was a month full of events in the trade war chronicles. As a retaliation measure, China lays down tariffs of up to 25% on more than 100 U.S. products. The U.S. responds by releasing plans for 25% tariffs on roughly $50 billions of Chinese imported goods, only for the opposition to counter with the same coin.
On June 15, The United States announces 25% tariffs on $34 billions of Chinese imports, causing a significant plunge for the Chinese stock market. China replies again in the same exact manner.
July 10 is the date for the big "bomb" drop, as the U.S. disclose new plans for 10% tariffs on $200 billion imports from China, before increasing the percentage to 25% three weeks later. The Asians retaliate, announcing 25% tariffs on $16 billion American goods. The game was on.
In September, the 10% tariffs on $200 billions of Chinese imports kick in. The Americans say the rate will go up to 25% on January 1, 2019. China taxes $60 billion of U.S. goods almost straight away.
Both sides end a tumultuous year on good auspices – a 90-day halt to new tariffs. At the same time, President Trump says he would delay the increase of taxes on the $200 billion Chinese goods.
A song of ice and fire – the 2019 roller-coaster ride
Not much worth-mentioning happens in the first quarter of 2019 on the US-China battlefield. But in late April-early May, a 150-page draft of an initial trade agreement is disclosed only for it to be dismissed by Beijing days later.
President Trump reacts almost instantly, with a Tweet threatening to raise the tariffs to 25% of Chinese goods' worth of $200 billion. Following this announcement, the U.S. bans Huawei from purchasing components from American companies.
Things appear to be cooling off yet again after presidents Trump and Xi reopen negotiations talks mid-June. The two factions reveal restrictions ease measures, with Huawei's ban being called off, and China signaling the restart of U.S. agricultural products purchase.
This chess game continued for a couple more rounds until October when President Trump finally announced a Phase 1 trade deal. In December, China and the U.S. agree on Phase 1 terms, which they sign on January 15, 2020.
Present days – uncertainty still looms
So far, 2020 brought nothing new to the table in the US-China trade war. The two countries have looked more determined to put the conflict to rest, but little has been done in that respect. In fact, Chinese officials have recently accused their homologs of preparing the grounds for a new cold war. This statement came shortly after President Trump expressed his doubts on the utility of phase one of the trade war (among other multiple tweets blaming China for the Covid-19 pandemic).
As uncertainty remains the best word to describe the U.S. – China situation, we're all waiting to see what happens next. And for the time being, this waiting could last for a long time.
Always stay in touch with the world's most relevant financial events!
Here at CAPEX.com, you can follow your favorite financial markets topics, wherever you are! Our Market News, Featured Articles, and Market Analysis sections offer everything you need to get a brighter, more accurate picture of the world trading arena!
Sources: reuters.com, china-briefing.com
The information presented herein is prepared by CAPEX.com and does not intend to constitute Investment Advice. The information herein is provided as a general marketing communication for information purposes only and as such it has not been prepared in accordance with legal requirements designed to promote the independence of investment research, and it is not subject to any prohibition on dealing ahead of the dissemination of investment research.

Users/readers should not rely solely on the information presented herewith and should do their own research/analysis by also reading the actual underlying research. The content herewith is generic and does not take into consideration individual personal circumstances, investment experience or current financial situation.

Therefore, Key Way Investments Ltd shall not accept any responsibility for any losses of traders due to the use and the content of the information presented herein. Past performance and forecasts are not reliable indicators of future results.