A cryptocurrency's overall value comes from factors such as its utility, supply, market cap, perspectives, among many other things.
Understanding all these factors and how they work could help you make the right decisions when choosing which cryptocurrency, you trade and perhaps how to trade it.
Let's take them one by one and see what they're all about.
Utility
Cryptos have utility if you can actually put them to… a specific use. In other words, they must give you a clear-cut benefit from using them. And the more benefits you could potentially get, then the higher their value.
For example, Bitcoin's main strength is the blockchain technology, that utilizes a ledger where all transactions are stashed. Additionally, blockchain technology has utilities outside the crypto space (such as in the energy sector), making it extra versatile and multi-purpose.
Ethereum, Ripple and Litecoin also have different purposes outside the crypto sphere.
Market cap
Traders also take into account cryptos for potential future growth and appreciation in value.
Future growth depends on market cap. Coins with smaller market caps may present more future value than the ones with larger market caps. But it all depends on how each crypto develops.
Investors also look at the general market capitalization and not the price per coin when deciding upon potential trading options.
Supply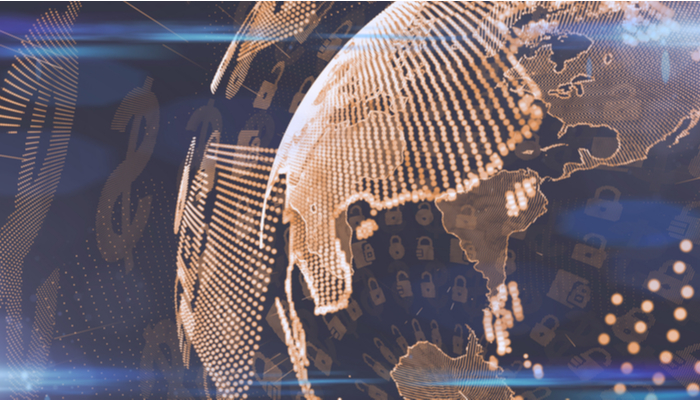 Generally speaking, the smaller a maximum crypto supply is, the more value it has. For instance, Bitcoin is limited to 21 million coins, while Ethereum has an unlimited amount of coins that can be mined. And by comparing the two cryptos, you can see which one is valued more.
Additionally, the loss of supply can potentially increase the value of cryptos. In Bitcoin's case, it is estimated that 4 million coins are lost forever (according to bitcoinist.com). That's approximately 20% of the total supply. And all of it is factored into Bitcoin value. So, if more Bitcoin was suddenly lost, the price could increase because the total amount would become smaller. It all makes sense, right?
Besides all those facts, cryptos are a lot more divisible than regular fiat currencies like the USD, GBP, or EUR. For example, Bitcoin can divide up to 8 decimal points. That's an astonishing 0.00000001 called a Satoshi, the famous pseudonym behind Bitcoin's alleged inventor. And what's more interesting is that these small subdivisions are distributed throughout the crypto network and into the global economy.
You see, many people's ability to own fractions of crypto is crucial for the crypto market and empowers it to grow further.
Liquidity
If crypto has a high trading volume and tight spread, you could buy and sell it at reasonable prices, right?
And if it's easier to buy and sell, then more people could do it. So, the liquidity factor is not to be neglected.
Stimulus
Stimulus gives people a reason to trade particular crypto, similarly to the utility factor. Some coins can generate a second token, allowing you to earn a passive income. One such example is NEO. This sort of incentive represents an essential reason people invest in crypto, increasing the overall demand and market value.
Targeted Market
Every crypto project has one or more target markets, some bigger and some smaller. If a coin is too niche or cannot attract too many potential investors, it may struggle to gain in popularity and in value. If the target market of a project is large, the crypto could rise in value.
Virtually impossible to counterfeit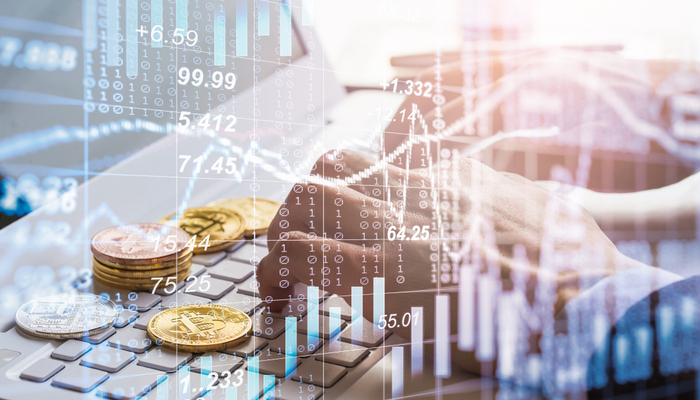 Due to the decentralized blockchain ledger system, bitcoin and other cryptos are almost impossible to counterfeit. For that to happen, it would mean fooling all the Bitcoin network participants at the same time. This is no small feat.
Regulation, adoption, and news
Any regulation change can positively or negatively impact cryptos, while public perception and media coverage affect crypto prices. Also, the more the virtual coins are adopted as alternative payment methods, the better their valuation.
Although all the above factors have both positive and negative implications for the actual value, they're worth mentioning.
Conclusion
These are just some factors to consider when judging and analyzing what makes the crypto markets valuable. Hopefully, you now have more insights into this exciting world of virtual coins.
To learn more about trading crypto as CFDs, you can visit our crypto market page. For further developing your cryptocurrency market knowledge, you can also take a look at our educational videos found on CAPEX.com Trading Academy.
Sources: Investopedia.com, babypips.com
The information presented herein is prepared by CAPEX.com and does not intend to constitute Investment Advice. The information herein is provided as a general marketing communication for information purposes only and as such it has not been prepared in accordance with legal requirements designed to promote the independence of investment research, and it is not subject to any prohibition on dealing ahead of the dissemination of investment research.

Users/readers should not rely solely on the information presented herewith and should do their own research/analysis by also reading the actual underlying research. The content herewith is generic and does not take into consideration individual personal circumstances, investment experience or current financial situation.

Therefore, Key Way Investments Ltd shall not accept any responsibility for any losses of traders due to the use and the content of the information presented herein. Past performance and forecasts are not reliable indicators of future results.