ETFs – One trade for instant exposure to a variety of market sectors
Instead of spending time and resources scanning the markets for new investment opportunities, you can choose ETFs that track the performance of indices, bonds, and stocks from specific industries.
Types of ETFs
If you're looking for rapid diversification, reduced costs, and fast trading, choose your category and invest in ETFs
Stock Index ETFs
Sector and Industry ETFs
Geographic ETFs
Leveraged ETFs
Inverse/short ETFs
Commodity ETFs
Currency ETFs
CAPEX.com gives you access to more than 100 ETFs!
Top 3 Performance
Choose from more than 100 ETFs available on the platform.
instrument
Price
Change
Trend
fas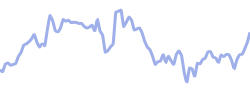 sqqq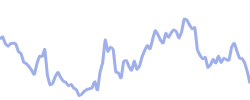 uso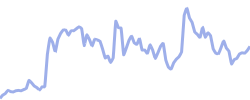 spy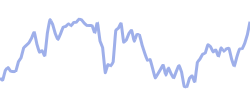 faz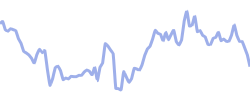 Clients' Orders may be executed at a different price than the quoted price, since quoted price is only an indicative of the market price. See Legal Documents.
Why invest in ETFs
They're growing in popularity
Throughout time, investors have left their actively managed portfolios and switched to the newest form of index funds: ETFs.
They bring variety to each trade
With an ETF, your money is spread across multiple investments, so you purchase a basket of assets instead of buying each component separately.
They are a cost-effective investment
ETFs are an interesting option because they don't cost much upfront - you pay for one trade and get a fully diversified portfolio.
They come with no surprises
ETFs are generally transparent because the underlying investments are always visible. The holdings of an ETF can be viewed on the Fund company's website, which is updated daily.
They make it easy to access the markets
Because there's an ETF for almost anything you can trade, an investor can easily access hard-to-reach markets such as emerging ones.
They are not difficult to understand
If you want to invest in a certain industry or copy the returns of a certain index, all it takes is one trade to get started with ETFs. And because ETFs trade like stocks, you can trade them anytime during market hours.
FAQ
Why might ETFs be a good financial move?

ETFs are well-liked investments among active and passive investors because they offer cost-efficient access to various asset classes, business sectors, and global markets.

Are ETFs suitable for beginners?

ETFs could be a good choice for new traders because of the low expense ratios, abundant liquidity, a wide range of options, diversification, and low investment threshold.

What's the difference between ETFs and mutual funds?

Most ETFs are index funds, which is a big difference. On the other hand, most investments in mutual funds are active strategies that seek to outperform the market.

ETF dividends: do they exist?

ETFs buy stocks on behalf of their investors and distribute dividends. Most ETFs pay quarterly dividends based on the number of shares the investor holds. Some ETFs also pay out monthly dividends.

Frequently, the SPDR S&P 500 ETF (SPY), introduced by State Street Global Advisors on January 22, 1993, is recognized as the first exchange-traded fund (ETF). However, some securities called Index Participation Units were listed on the Toronto Stock Exchange (TSX) and tracked the Toronto 35 Index before the SPY was created. These securities first appeared in 1990.