The US jobs reports could make or break the financial markets
Yesterday the stock markets experienced corrections from the previous falls without any news or fundamental data of relevance.
But concerns surrounding the evolution of the new COVID-19 variant persists. At the same time, expectations that the Federal Reserve will accelerate the reduction of bond purchases in its next meeting on December 15 is high following Fed's latest statements.
Both factors are not positive for the stock indices. The session started today with some poor results, especially for the Tech100 index, which would be more affected in the event of a tightening of financing conditions. Technically, the first support is at 15.851, which is the 0.382 Fibonacci retracement.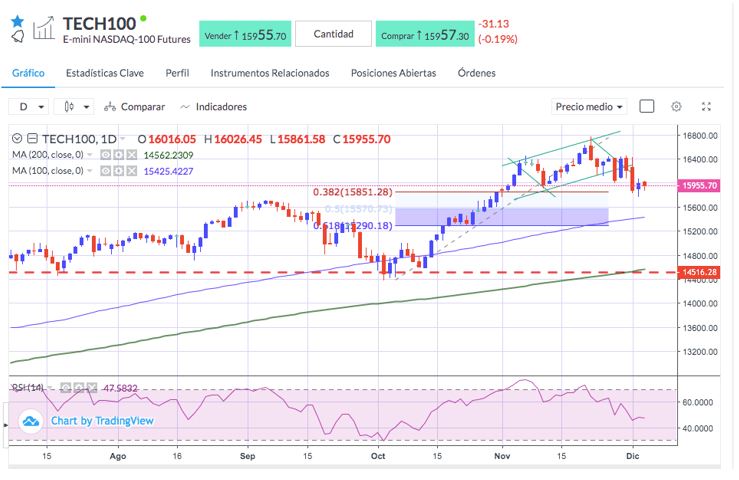 The American employment figures scheduled for this afternoon will also be relevant. These reports have had the most importance in recent times since reaching full employment is the main objective of the Federal Reserve's monetary policy. Although the Fed has already announced its intention to withdraw monetary stimulus to counteract inflation, a more positive than expected NFP and unemployment rate figures would pressure it to speed up a return to higher interest rates, which are currently at historic lows. Therefore, the Non-Farm Payroll number released today remains essential in terms of its potential impact on the market.
Paradoxically, good job creation data could harm the stock markets due to its impact on Fed's decision to raise interest rates.
Another asset that may be affected today is GOLD. Although it recently experienced sudden spikes due to high inflation figures, the precious metal has been declining in light of the recent events. The latest price falls have led to a price concentration zone that can act as a support around 1765. Below this level is the 1726 zone – the main support area.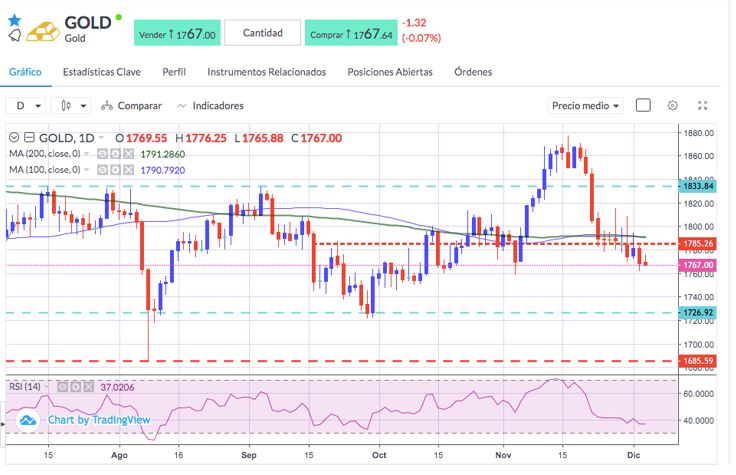 Sources: Bloomberg, Reuters.
The information presented herein is prepared by Miguel A. Rodriguez and does not intend to constitute Investment Advice. The information herein is provided as a general marketing communication for information purposes only and as such it has not been prepared in accordance with legal requirements designed to promote the independence of investment research, and it is not subject to any prohibition on dealing ahead of the dissemination of investment research. It does not regard to the specific investment objectives, financial situation or the particular needs of any recipient.

Users/readers should not rely solely on the information presented herewith and should do their own research/analysis by also reading the actual underlying research.

Key Way Investments Ltd does not influence nor has any input in formulating the information contained herein. The content herewith is generic and does not take into consideration individual personal circumstances, investment experience or current financial situation.

Therefore, Key Way Investments Ltd shall not accept any responsibility for any losses of traders due to the use and the content of the information presented herein. Past performance and forecasts are not reliable indicators of future results.