Stock markets tumbled right after Treasury Secretary Steven Mnuchin practically ruled out the possibility of reaching a deal on the fiscal stimulus package before the election.
Mnuchin held a conference where he stated that getting a stimulus deal "before the election and executing it would be difficult." These comments came after various attempts at an agreement carried out in recent days with Nancy Pelosi failed to be successful. A draft of a minimum stimulus package for next week, proposed by Republicans to help small businesses was accepted by the Democrats as being of little relevance.
The market also closely followed the release of big bank earnings, with Wells Fargo & Co. falling 6% after reporting a 56% drop in earnings and warning that net interest income could decline in the coming future.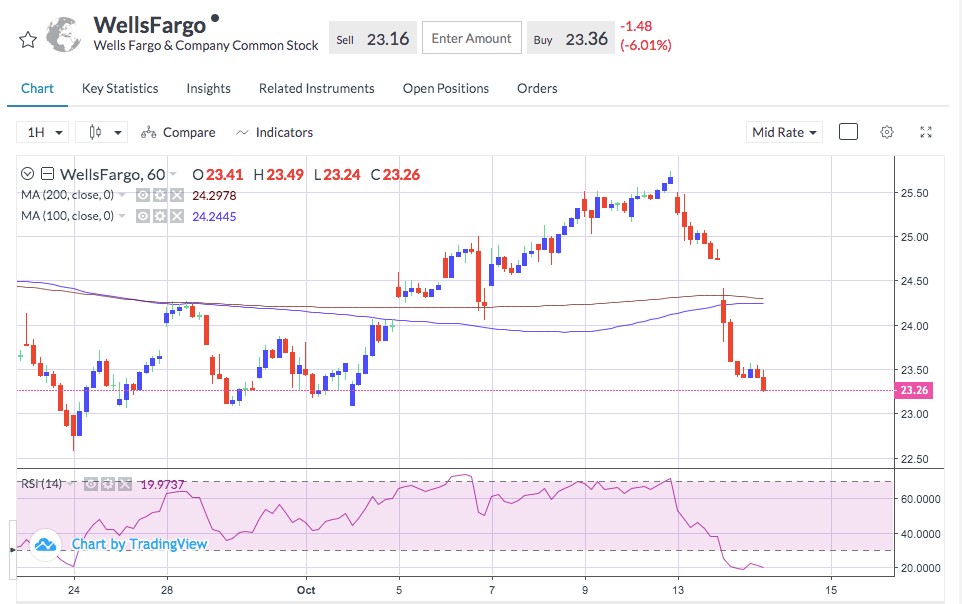 In this scenario of outflows of risky assets, the comment made by the Governor of the Reserve Bank of Australia – Lowe, indicated that a cut in interest rates now would have more impact than earlier, and has been interpreted immediately by the market as an anticipation of a interest rates cut at the next Central Bank meeting to be held during the first week of November.
Cuts and economic slowdowns await patiently
Some investment bank analysts are starting to predict that the interest rate cut will be as low as 0.10%.
The economic slowdown that is taking place around the world and the decline in consumption will have a negative impact on the manufacturing sector, so countries such as Australia, a net exporter of raw materials, will be affected, and therefore a more expansive monetary policy is within the possible.
AUD/USD is down around 30 pips on the news and is approaching a major support level around $0.7090, whose break to the downside would make its way to main support around $0.7000.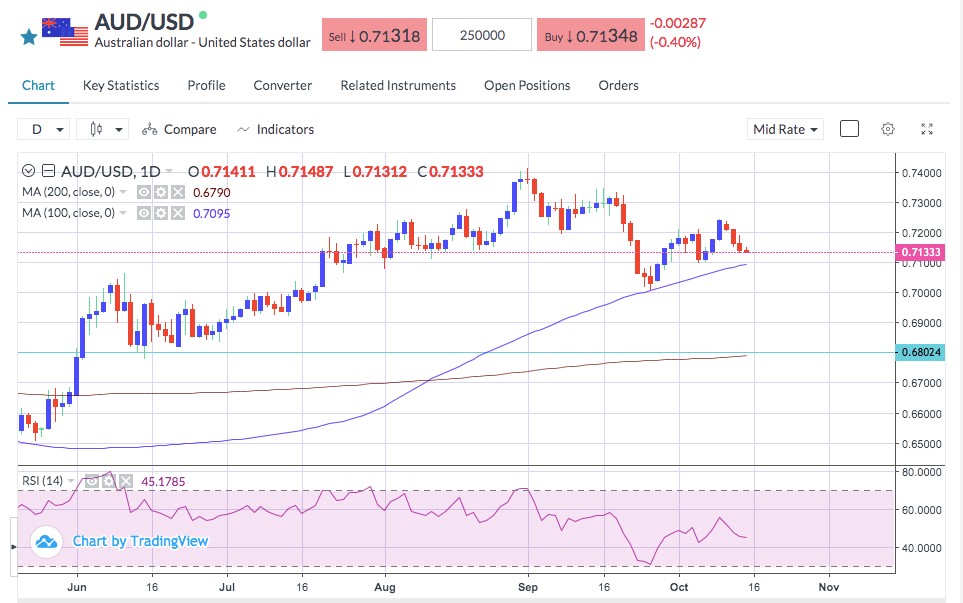 The information presented herein is prepared by Miguel A. Rodriguez and does not intend to constitute Investment Advice. The information herein is provided as a general marketing communication for information purposes only and as such it has not been prepared in accordance with legal requirements designed to promote the independence of investment research, and it is not subject to any prohibition on dealing ahead of the dissemination of investment research. It does not regard to the specific investment objectives, financial situation or the particular needs of any recipient.

Users/readers should not rely solely on the information presented herewith and should do their own research/analysis by also reading the actual underlying research.

Key Way Investments Ltd does not influence nor has any input in formulating the information contained herein. The content herewith is generic and does not take into consideration individual personal circumstances, investment experience or current financial situation.

Therefore, Key Way Investments Ltd shall not accept any responsibility for any losses of traders due to the use and the content of the information presented herein. Past performance and forecasts are not reliable indicators of future results.