Oil hits multiple-week high on fears of US supply disruption
Oil has experienced a notable rise of around 3.5% between Friday and Monday, reaching the highest prices since August 2.
The reason for this upward movement is the loss of production in the Gulf of Mexico due to Hurricane Ida. The losses are equivalent to approximately two months of the production increase agreed at the last OPEC + meeting of 400k barrels per day. Also, they are higher than the release of 20 M barrels decided by the North American authorities to stop the rise in crude prices.
Although expectations about global demand could be reduced because of the rapid spread of the Delta variant and its effects on mobility, there is another factor to consider. It has to do with the increase in natural gas and coal prices, which continue to reach new highs. Electricity generating plants could choose to use oil instead of coal or natural gas for price reasons.
Everything will depend mainly on the weather conditions this winter. If it were to be as extreme in low temperatures as 2020, the excess demand over production could reach 1M or 2M barrels per day.
Oil has technically broken the $70/barrel resistance and does not find any barriers until the $74.00/barrel area.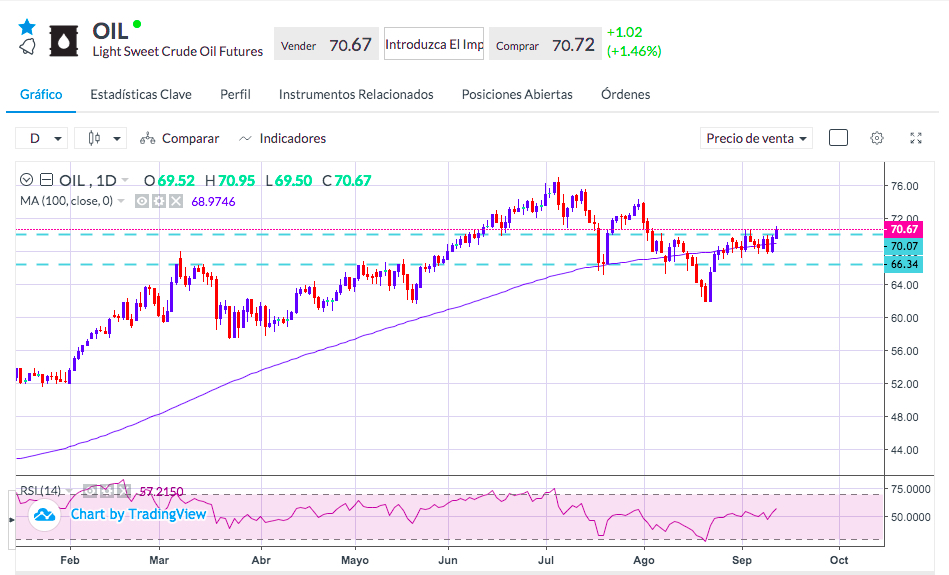 In the stock markets, yesterday can be considered a typical rotation movement. European futures experienced notable rises above 1%, while North American indices performed unevenly with gains, such as S&P500 and Dow Jones 30, and losses on the Nasdaq technology stocks. The latter scored five consecutive sessions of losses and is approaching the support area of ​​15,160.
In a scenario of withdrawals of monetary stimuli with consequent long-term interest rates, the technology index would be the most affected and susceptible to more intense corrections. Both could be due to the valuation of its stocks, which would be adversely affected by the higher interest rates, such as a return to normalcy with presumably less use of technology products favored by restrictive measures during the pandemic.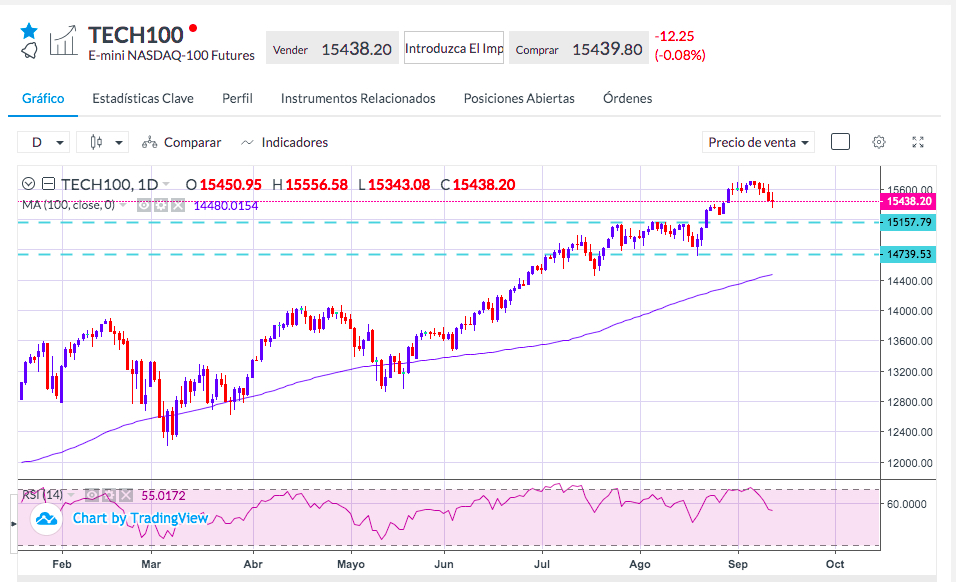 Sources: Bloomberg.com, reuters.com
The information presented herein is prepared by Miguel A. Rodriguez and does not intend to constitute Investment Advice. The information herein is provided as a general marketing communication for information purposes only and as such it has not been prepared in accordance with legal requirements designed to promote the independence of investment research, and it is not subject to any prohibition on dealing ahead of the dissemination of investment research. It does not regard to the specific investment objectives, financial situation or the particular needs of any recipient.

Users/readers should not rely solely on the information presented herewith and should do their own research/analysis by also reading the actual underlying research.

Key Way Investments Ltd does not influence nor has any input in formulating the information contained herein. The content herewith is generic and does not take into consideration individual personal circumstances, investment experience or current financial situation.

Therefore, Key Way Investments Ltd shall not accept any responsibility for any losses of traders due to the use and the content of the information presented herein. Past performance and forecasts are not reliable indicators of future results.