Yesterday, May's CPI report was published, showing a rise above the forecasts up to 5% in the general inflation figure. The Core CPI figure also rose to 3.8%, well above the Fed's target.
The market's reaction was minimal, indicating that investors still need to see the results for the next months before knowing for sure whether there is an inflationary rebound or not. The yield of Tnote initially reacted slightly higher (jumping 1.52%) but ended up falling significantly to 1.43%.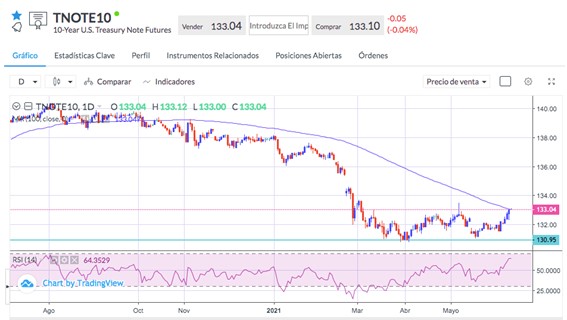 No changes in the ECB's monetary policy: repo rate remained at 0%, while the deposit rate remained at -0.5%, reiterating that rates will remain at current levels or even lower until inflation approaches the central bank's target. This target seems far away, as inflation figures are well below those recorded in the United States.
The global amount of the debt purchase program to counter the pandemic remains at 1.85 billion euro, with an end date in March 2022, but with wide flexibility so that it could be reviewed at any time. President Lagarde said that she considers it premature and unnecessary to start withdrawing monetary stimuli. However, several ECB members were already in favor of beginning the process of reducing the purchase of assets. So, the possibility of this happening remains open, and everything will depend on the upcoming data on economic growth. This could be positively affected once the NextGeneration fund, planned for the coming weeks, is implemented. The economic projections of the ECB's economic team were more optimistic and increased growth forecasts.
The euro has not experienced any significant change after the result of the central bank meeting was known. EUR/USD continues to evolve in a narrow trading band from last week between 1.2150 and 1.2190.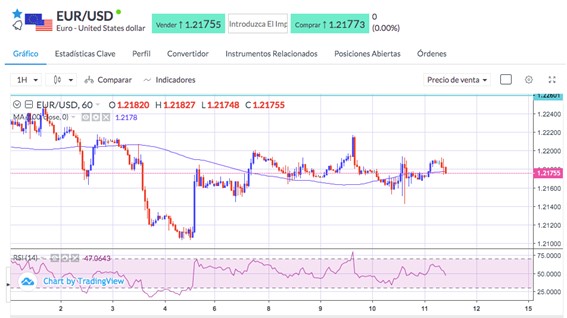 Sources: investing.com, reuters.com.
The information presented herein is prepared by Miguel A. Rodriguez and does not intend to constitute Investment Advice. The information herein is provided as a general marketing communication for information purposes only and as such it has not been prepared in accordance with legal requirements designed to promote the independence of investment research, and it is not subject to any prohibition on dealing ahead of the dissemination of investment research. It does not regard to the specific investment objectives, financial situation or the particular needs of any recipient.

Users/readers should not rely solely on the information presented herewith and should do their own research/analysis by also reading the actual underlying research.

Key Way Investments Ltd does not influence nor has any input in formulating the information contained herein. The content herewith is generic and does not take into consideration individual personal circumstances, investment experience or current financial situation.

Therefore, Key Way Investments Ltd shall not accept any responsibility for any losses of traders due to the use and the content of the information presented herein. Past performance and forecasts are not reliable indicators of future results.