Many financial analysts would tell you that a diversified trading portfolio can help you manage risks.
At the same time, it can be quite challenging to balance out financial instruments from various asset classes, unless you're experienced at it.
In this article, we will break things down and tell you several important notions about portfolio diversification. Amongst the topics of discussion: understanding how financial instruments work, introduction to asset allocation, diversifying by asset sector/class, and strategies for building a varied portfolio.
Before we get into the heart of the matter, we need to explain the concept of "financial instrument", without which trading the markets wouldn't even exist.
Understanding how financial instruments work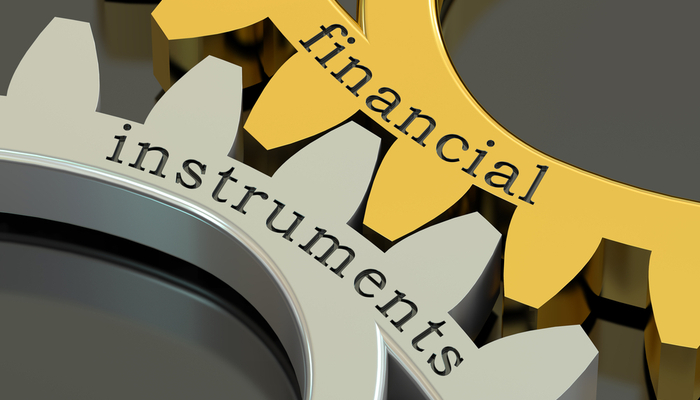 A financial instrument is an asset or capital that you can trade according to a legal agreement involving monetary value. There are two types of financial instruments: cash and derivative.
Cash instruments have their value determined by the markets and can be transferred with ease – for example, deposits and loans.
Derivative instruments have their value based on underlying components: indices, assets, interest rates, and others. CFDs are derivative financial instruments, as they allow traders to trade either the rising or falling prices of underlying financial instruments. CFDs trading comes with a shortcoming from trading with leverage, which increases your total exposure but also expands your potential risk of loss.
You can even sort out CFDs on different securities depending on the asset class they belong to (indices, stocks, commodities, currencies, and others).
People trade CFDs over-the-counter, a term describing any transaction that does not take place over an exchange or other formal intermediary.
Are you interested in learning more about trading CFDs? Check out our Academy, full of educational materials and resources designed to help you develop suitable strategies and gain important market knowledge!
Introduction to asset allocation
Building a versatile portfolio requires a solid asset allocation strategy because not a single asset is devoid of any risk. As we mentioned before, assets can divide into indices, stocks, bonds, ETFs, commodities, currencies, and the list could go on. Those can even further divide into sectors, like commercial, agricultural, or real estate.
Here's how things work with asset allocation: you get exposure to different markets, and hedging becomes more accessible and more practical. Just imagine how risky it would be to have all your assets in one sector. If that sector takes an unforeseen hit, you might be in trouble.
Diversifying your trading by asset class and asset sector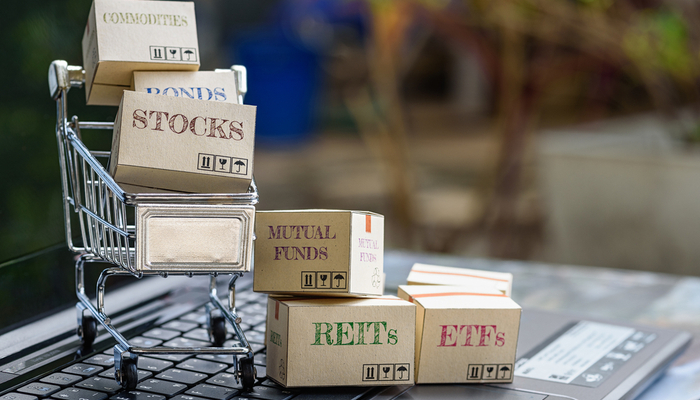 Asset class diversification
Regarding asset class diversification, ETFs and indices can be good choices as they allow you to invest in a broad range of instruments within a sector of your choice. However, the markets occasionally experience sell-offs, which can affect entire areas of activity. And if you're unprepared, you might get caught in the middle.
Bonds also present a viable choice and should not be overlooked (by the way, you can check our CFDs on bonds trading offer here). Still, keep a close eye on the political and economic developments, since they might impact the bonds you invested in.
Finally, you could opt to diversify your portfolio by picking cryptocurrencies as well. As long as you have a balanced enough portfolio, you can trade Bitcoin, Ethereum, or Ripple, just to name a few options. However, please make sure to read the news and the latest events surrounding the crypto markets as they tend to be highly volatile and the risks involving trading them is higher.
Asset sector diversification
If you want to go even deeper with your portfolio diversification strategies, you could look to broaden your trading horizons by choosing to invest in multiple economic sectors. Manufacturing, services (medical, entertainment, finance), natural resources (farming, mining), and the list could go on and on – they are all reliable options and could allow you to invest in different asset classes even.
3 Things to Consider when building a diverse trading portfolio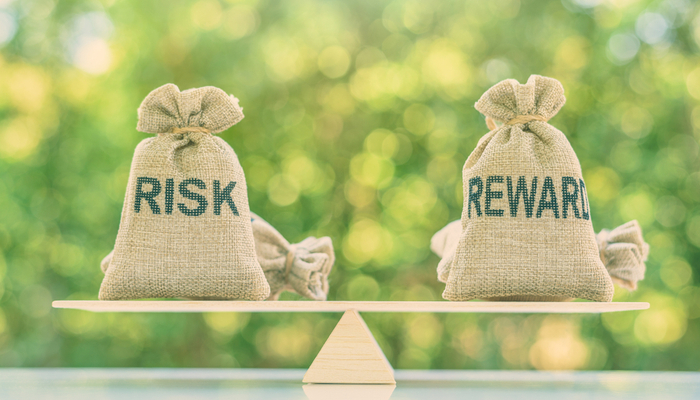 To conclude our article, we have compiled three tips for you to take into account before building up a personalized asset portfolio :
1. Keep expanding!
Many investment strategies rely on investing steadily in your portfolio over a specific timeframe. If you opt for this approach, you have a chance to manage your investment risks and provide some extra protection to your funds against volatility. Keeping a close eye on the financial markets will allow you to spot with increased accuracy what and when to buy or sell!
2. Don't be afraid to get out!
Having a solid investing plan is essential, but that doesn't mean you must put your trading on autopilot and stop yourself from reasoning and quantifying your available resources. Don't forget to stay up to date with your portfolio of assets, so you can quickly figure out when to cut your losses and move on to the next big thing! The market conditions change unpredictably, so you cannot afford to ignore them! You can try to be one step ahead of market events by properly building up a trading strategy with all elements of risks involved and carefully adapted in near real-time to market conditions
3. Discipline, discipline and more discipline
Self-discipline is the mother of success. With the right attitude, mental approach, and dedication, you can give yourself a good shot when trading the financial markets. Take your time to analyze your strengths and weaknesses carefully, then construct a rigorous plan before jumping into the heat of the battle!
Sources: Investopedia.com, babypips.com, investor.gov, thebalance.com
La información presentada aquí está preparada por CAPEX.com y no pretende constituir un asesoramiento de inversión. La información aquí se proporciona como una comunicación general de marketing con propósitos solo de información, y como tal, no se han preparado de acuerdo con los requisitos legales diseñados para promover la independencia de un estudio de inversión, y no está sujeto a ninguna prohibición para hacer frente con antelación a la diseminación de los análisis de inversión.

Los usuarios / lectores no deben confiar únicamente en la información presentada aquí y deben hacer su propia investigación / análisis leyendo también la investigación subyacente real. El contenido adjunto es genérico y no tiene en cuenta las circunstancias personales, la experiencia de inversión o la situación financiera actual.

Por lo tanto, Key Way Investments Ltd no aceptará ninguna responsabilidad por las pérdidas de los comerciantes debido al uso y el contenido de la información presentada en este documento. El rendimiento pasado no es un indicador confiable de resultados futuros.