The coming week will be a busy one for earnings, but investors will spend at least one day focused on the Federal Reserve, where chairman Jerome Powell is expected to put an emphasis on continued patience, although a surprise that could inject volatility into the market is not excluded.
The Fed meeting kicks off Tuesday and ends Wednesday in a week that's heavy on corporate earnings and economic data. Besides the Fed statement, Friday's employment report will be the most important event of the week. Investors will also be busy going through earnings reports, with tech heavy weights Alphabet and Apple both reporting early in the week, and healthcare giants Merck and Pfizer will report on Tuesday. In addition, there are over 150 of the S&P 500 companies who will report earnings in the coming week.
What Could Be Expected from the Fed's Meeting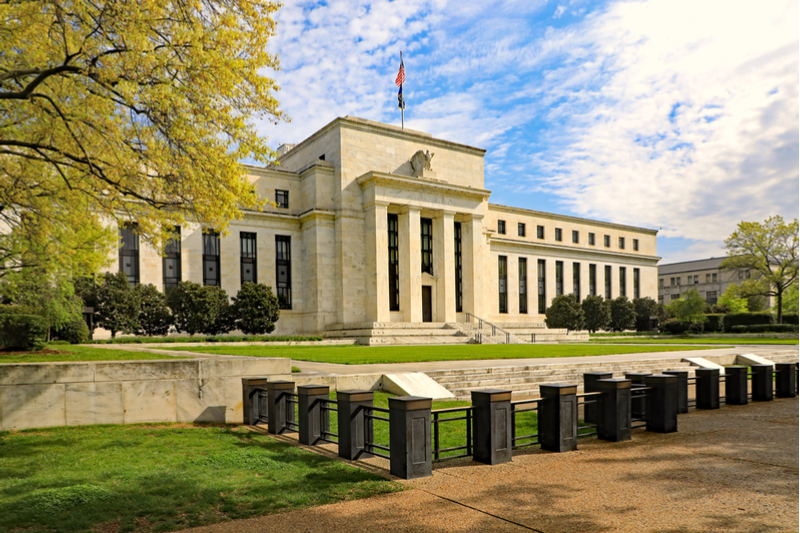 It's almost sure that one topic of discussion at the Fed meeting will be the surprisingly strong 3.2% first quarter GDP reported last week. That reading was much better than economist expectations of 2.5% growth, and certainly goes a long way in dispelling the recession fears from the first quarter.
The Fed is expected to maintain its dovish tone despite the good U.S. data, simply because global growth still looks so weak. However, there have been analysts claiming that the Fed could inject a tone of hawkishness to keep from creating "irrational exuberance" in stock markets. There are also some looking for potential interest rate cuts due to the continued weakness seen in U.S. inflation. Core inflation fell to 1.7% in the first quarter versus the Fed's 2% target. March inflation data is out on Monday, and while it will certainly be considered, it won't have an impact on this monetary policy decision.
There are also some transitory effects in first quarter GDP that could prevent a repeat in the second quarter. There were positive trade and inventory factors that won't be recurring, and the inventory factors could even cause weaker second quarter growth. Some economists have pointed to the growing strength from consumers and feel this could offset the lack of positive inventory and trade factors in the second quarter.
This Week's Earnings in Focus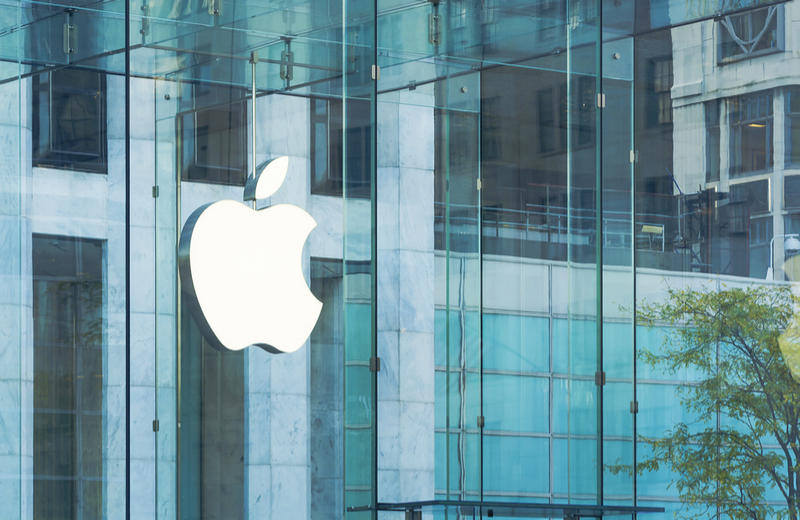 Ahead of the first quarter earnings season many economists were projecting negative earnings growth for the first time in three years, but instead we've gotten growth that's been flat to mostly higher from the companies that have already reported.
This week's earnings will be extremely important, with tech heavyweights Alphabet and Apple reporting early in the week. Investors will also get a feel for the chip manufacturers with Advanced Micro Devices and Qualcomm both reporting this week. And the first big pharma reports will come in from Merck and Pfizer.
The pharma and healthcare sectors have underperformed so far in 2019. Healthcare thus far has been the worst performing sector in the S&P 500, gaining just 2.5%. The current weakness in the healthcare arena is due to political issues, as Medicare for All is putting pressure on the sector as a whole. That could keep these stocks moving lower even if the first quarter earnings results are outstanding.
What to Watch this Coming Week
Monday
The big earnings news will come from Alphabet, while Loews earnings will give a first look at the retail sector. On the economic front we get the reading on personal income and spending for February.
Tuesday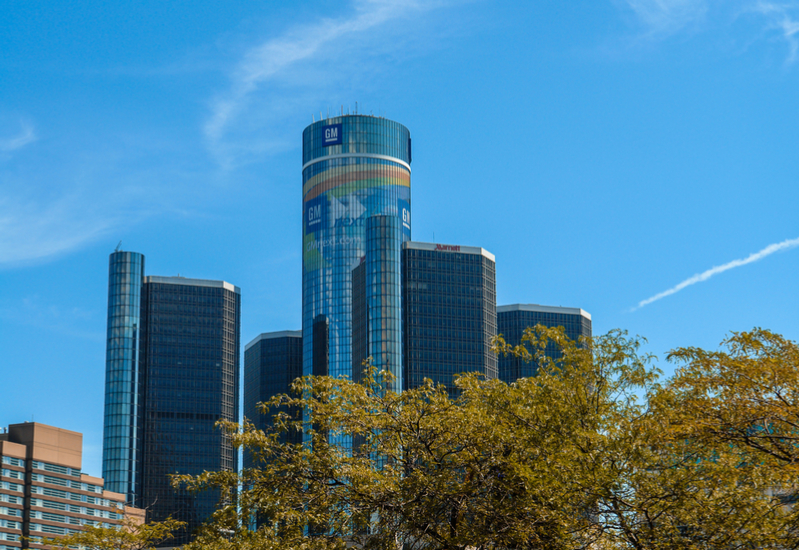 This is the first day of the Federal Reserve meeting. On the earnings front it's a big day with Apple, FireEye and Advanced Micro Devices big tech names reporting, while Merck and Pfizer will let investors know about the healthcare sector. We also get earnings from General Electric, ConocoPhillips, General Motors and McDonald's. It will also be a busy day for economic data, with the day starting with the Employment Cost Index, moving on to Chicago PMI data and then wrapping up with pending home sales.
Wednesday
The Federal Reserve monetary policy meeting concludes in the afternoon, but before that we'll be getting ADP employment data as well as the Manufacturing PMI, Construction spending and ISM Manufacturing data. On the earnings front we'll hear from BP and Qualcomm, as well as GlaxoSmithKline.
Thursday
The week will begin winding down, but there is still employment data to keep investors interested. Today we get Initial Jobless Claims and Factory Order data. On the earnings front the biggest names reporting are Dow, Volkswagen and Activision Blizzard.
Friday
The week wraps up with U.S. non-farm payrolls data, which could create some market volatility. We'll also get a read on final Services PMI and the ISM nonmanufacturing PMI. Earnings are winding down, and we'll hear from HSBC, Fiat Chrysler and Adidas.
Sources: CNBC.com, Forexfactory.com, and Finance.Yahoo.com.
The information presented herein does not constitute and does not intend to constitute Investment Advice. The information contained herewith is a compilation of public stock recommendations issued by various financial analysts and organised by Live News Recommendation in an easily presentable format, for information purposes only.
Key Way Investments Ltd does not influence nor has any input in formulating the information contained herein. The content herewith is generic and does not take into consideration individual personal circumstances, investment experience or current financial situation. Users/readers should not rely solely on the information presented herewith and should do their own research/analysis by also reading the actual underlying research. Users/readers should also consider the risk of encountering significant losses when trading CFDs. Therefore, Key Way Investments Ltd shall not accept any responsibility for any losses of traders due to the use and the content of the information presented herein. Past performance is not a reliable indicator of future results.
CFDs are complex instruments and come with a high risk of losing money rapidly due to leverage. 78.20% of retail investor accounts lose money and 28.21% win money when trading CFDs with cfdglobal.com. You should consider whether you understand how CFDs work and whether you can afford to take the high risk of losing your money.