People use securities to increase their capital, so learning more about them could turn out essential for your trading experience and success.
But with many different categories of securities available in the markets, a helping hand could always prove useful. From our article, you will learn about the most common types of securities, plus how and why to trade them.
However, we can't start without a definition of securities.
Securities explained
Securities are negotiable financial instruments holding monetary value. They give you, as the owner, a stake in an asset that can be traded afterward. Think about stocks or bonds - through security contracts; you can trade them both, plus many other types of derivatives!
Furthermore, securities allow you to own the underlying asset without taking actual possession of it. As they boast impressive liquidity, pricing them becomes easy, which makes securities significant indicators for financial instruments' value.
Types of securities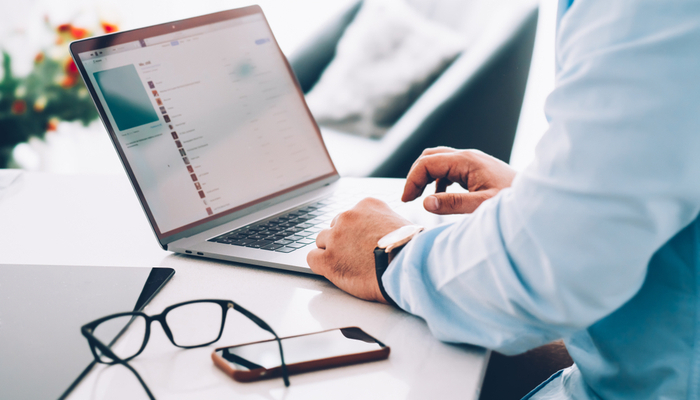 We've got the definition out of the way and now we can move on to the next step of our article: classification of securities.
According to investopedia.com, the most common types include equity securities, debt securities, and hybrid securities (or derivatives).
Equity securities
By equity securities, we refer to shares held in publicly traded companies such as Facebook, Intel, Apple, and others. Anyone who owns a part of a company's stock is called a #shareholder.
How can you become a shareholder? If a corporation decides to grow or expand the business, it can issue shares or securities to raise the necessary funds. Shareholders can benefit from dividends if the companies perform well and decide to split some of the profit as dividends. Also, they can receive additional income if share prices rise.
When companies sell a stock for the first time, they do it via an initial public offering. Like #Goldman Sachs or #Morgan Stanley, investment banks sell these directly to buyers on the primary market, which is the place where securities come to be. Stock exchanges such as the New York Stock Exchange or Nasdaq represent the secondary market.
Additionally, you can trade securities over-the-counter (OTC), via a broker-dealer network and not on exchanges.
Here at CAPEX.com, we offer you another option of trading: through Contracts for Difference.
Access now hundreds of CFDs on worldwide popular stocks and turn them into lucrative investments! We back you up with award-winning resources, personalized trading offer & complete educational package.
Debt securities
Bonds fall into this category, together with deposit and collateralized securities certificates, which are complex financial products.
How bonds work:
· Companies, governments or municipalities issue bonds to raise money from people or entities willing to lend them funds
· In return, the bondholders receive interest from issuers until the principal (total value) is paid
· The interest payment (the coupon) is part of the return that bondholders earn for loaning their funds to the issuer.
To learn more about bonds, check out our article here.
Apart from bonds, you can also trade debt securities through a different product called Exchange Traded Funds. ETFs consist of a collection of securities, including bonds, and usually tracking a market sector's performance. So, if you are interested in a specific industry, you can trade stocks, commodities, and bonds from it altogether as ETFs.
Here at CAPEX.com, we offer you dozens of CFDs on ETFs. Check out more info here, including how to trade them and benefits.
Derivative securities (hybrids)
Derivative securities share characteristics from the other two categories while deriving their value from other assets' underlying price. Examples include stock options (financial instruments giving the right, but not the obligation, to buy or sell stocks for a pre-set price at a fixed future date) or future contracts (contracts granting you the right to buy or sell assets for an agreed price in the future).
Securities and their regulations
Most significant markets benefit from strict regulations and legislations. In the United States, the U.S. Securities and Exchange Commission (SEC) regulates the public offer and securities sale. In Europe, The European Securities and Markets Authority (ESMA) handles the financial markets' legislation and regulations.
The Australian Securities & Investments Commission (ASIC) functions as the primary regulatory body supervising Australia's financial services sector. Simultaneously, the Financial Services and Markets Regulations (FSMR) establishes the legislative and regulatory framework for financial services in the GCC area.
Find out more about significant regulators throughout the world from this article!
Conclusion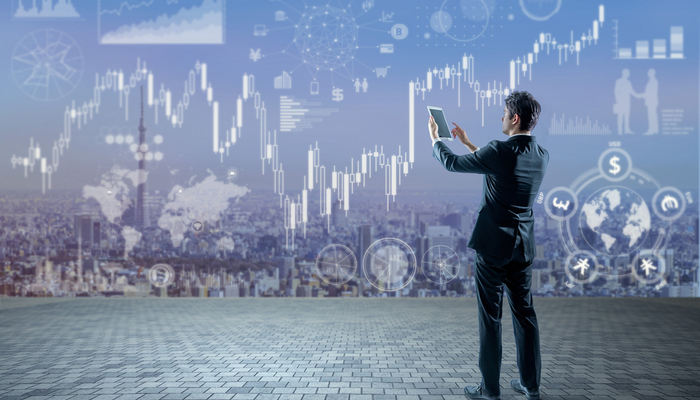 Securities cover a broad spectrum of financial instruments and categories, making them attractive to a broad audience of traders and investors. Understanding their crucial role in the markets opens up new opportunities for you to learn and improve your trading expertise.
Sources: investopedia.com, thebalance.com
Le informazioni contenute nel presente documento sono redatte da CAPEX.com e non costituiscono né devono essere interpretate come suggerimenti di investimento. Le informazioni di cui al presente documento costituiscono comunicazioni di marketing generali a scopo informativo e, in quanto tali, non sono state preparate nel rispetto dei requisiti di legge che promuovono le ricerche di investimento indipendenti. Inoltre, non sono soggette ad alcuna limitazione sulle transazioni condotte in anticipo rispetto alla divulgazione delle ricerche di investimento in questione.

Gli utenti / lettori non dovrebbero fare affidamento esclusivamente sulle informazioni qui presentate e dovrebbero fare le proprie ricerche / analisi anche leggendo la ricerca reale sottostante. Il contenuto è generico e non tiene conto di circostanze personali individuali, esperienza di investimento o situazione finanziaria attuale.

Pertanto, Key Way Investments Ltd non accetta alcuna responsabilità per eventuali perdite di trader a causa dell'uso e del contenuto delle informazioni presentate nel presente documento. Le prestazioni passate e le previsioni non sono un indicatore affidabile dei risultati futuri.