Many people involved in the financial markets tell us to look for the ideal time for trading. But with the markets always changing, is there such a thing as the best time for jumping aboard?
We're going to put it simple right from the get-go: there's absolutely no such thing as a perfect time to invest. However, you might want to follow some basic guidelines if you plan to trade the #financial #markets. Here's what the experts advise to do:
Trading your way – getting personal
Trading is like learning to ride a bicycle. You need time, patience, and commitment, but you cannot unlearn it once you know how to do it.
According to analysts, you should start trading in smaller steps. Begin by mastering one strategy, and when you're 100% comfortable with it, move on to the next system and strategy. Don't hunt for the absolute perfect moment to place a trade. Instead, focus on your strengths, out of which education should be one of the most important parts. The more you study and practice, the better they will serve you. Still, to have a chance to improve your skills, you need something that many people fail to conjure. We're talking about a #trading #plan
Successful trading starts with good planning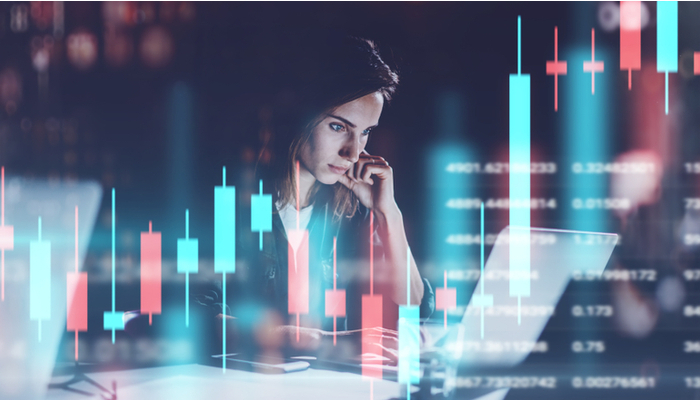 Without a trading plan, your chances of becoming a better trader get significantly slimmer. What you could use for this is an outline to help you write down specific guidelines. An outline allows you to be ready for an alternative course of action should unexpected events occur, such as Black Swan events or similar problems that you cannot foresee.
Be careful, though: a trading plan will protect you if you strictly follow it. Here are some things you should be cautious about when forging up your trading plan:
Set up your take profit and stop-loss orders before opening any position.
Choose your trades with extra care, and don't let stress and emotions take a toll on your decisions.
Work hard to improve your trading discipline because it will serve you well in the long term.
Interested in learning more about how to build a viable trading plan? Check out our article here!
A final word: don't wait for the big fish to drop into your net. Trading is about taking the initiative and making your luck. And perhaps the best time to start is RIGHT NOW.
Learning empowers those who are passionate enough
Learning should be part of your routine if you want to improve your trading. With so many events taking place and the markets changing every day, you can never say that you know enough.
Sometimes some rules related to the markets get changed or suffer different modifications. In other cases, big companies might reschedule their earnings reports or other important announcements. Only by following the latest market news will you learn about all of these in due time. Additionally, you can discover everything you need to know about trading the financial markets from our Academy, only available on CAPEX.com!
Remember: continuous education is crucial for developing habits required to build a strong trading discipline, which is the key to keeping your emotions under control. The more you know, the bigger your chances to perform to the best of your abilities in various scenarios!
Choosing your role in the trading arena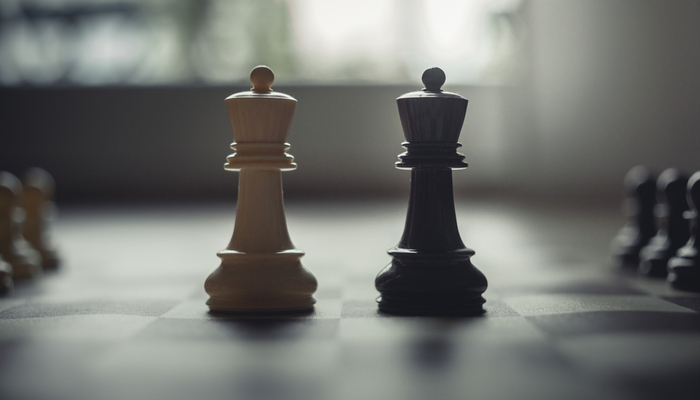 After you settle upon a trading plan, it's time to decide what kind of #trader you want to be. The options are very diversified, so make sure you don't rush before making up your mind!
There are many types of traders, and each one favors different strategies and systems. By picking the appropriate style that suits you best, you could increase your chances of achieving your goals.
For example, if you think you're the type of guy who can quickly finish the 200-meter races with no problems, then you could be looking to join the day traders ranks. On the contrary, if you love being a marathon man, then position trading might be your thing.
There are different styles of trading systems for various traders. So, if you favor long-term trading, you are not limited to just one option: you have multiple possibilities! The same principle applies to short-term trading. Again, don't get stuck waiting for the perfect time to make your move. You need to discover what suits you best and go along with it.
Conclusion:
Finding your inner groove is what you need if you plan to trade the markets. The things that make you comfortable and confident – that's what you should aim for. Everything else should come second.
Le informazioni contenute nel presente documento sono redatte da CAPEX.com e non costituiscono né devono essere interpretate come suggerimenti di investimento. Le informazioni di cui al presente documento costituiscono comunicazioni di marketing generali a scopo informativo e, in quanto tali, non sono state preparate nel rispetto dei requisiti di legge che promuovono le ricerche di investimento indipendenti. Inoltre, non sono soggette ad alcuna limitazione sulle transazioni condotte in anticipo rispetto alla divulgazione delle ricerche di investimento in questione.

Gli utenti / lettori non dovrebbero fare affidamento esclusivamente sulle informazioni qui presentate e dovrebbero fare le proprie ricerche / analisi anche leggendo la ricerca reale sottostante. Il contenuto è generico e non tiene conto di circostanze personali individuali, esperienza di investimento o situazione finanziaria attuale.

Pertanto, Key Way Investments Ltd non accetta alcuna responsabilità per eventuali perdite di trader a causa dell'uso e del contenuto delle informazioni presentate nel presente documento. Le performance passate non sono un indicatore affidabile dei risultati futuri.