Nvidia and Advanced Micro Devices have been impressive performers on the stock market in 2021, with shares of both chipmakers outperforming the broader market comfortably.
While Nvidia's stock gains have eclipsed AMD's up to this point in 2021, AMD is growing faster than its rival and seems to have the potential for even more substantial growth. But who is the better buy? Let us analyze the facts and try to come up with an answer.
Share price
So far this year, Nvidia share price has more than doubled, and AMD failed to match the same level of impressive performance. Nvidia stock recorded a massive 133% boost (data as of November 9), while AMD "only" added 62%. At the beginning of the year, the cost of an Nvidia share was $131 - now, it values more than $300. As for AMD, prices kicked off at $92 and went up to $150.
At the same time, Nvidia stock had a smoother growth curve than rival AMD, gradually rising throughout 2021. Contrastingly, AMD saw its most significant stock price surge in October when shares added around 50%.
Both chipmakers' stocks hit all-time highs in 2021, but only one of them can wear the crown for share price, and that can only be Nvidia.
Winner – NVIDIA.
Start trading CFDs on Nvidia stock with a secure and regulated broker!
2021 financial figures and growth potential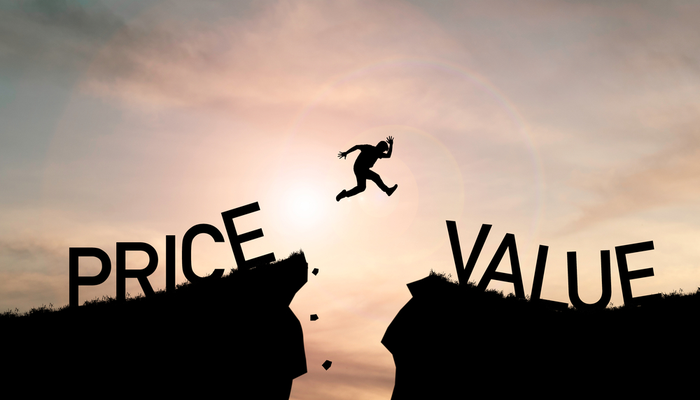 AMD released its third-quarter results at the end of October, reporting solid growth, with revenue jumping 54% year-over-year to $4.3 billion. AMD increased its full-year revenue forecast even more impressively due to the high demand for its processors and graphics cards - popular choices for computers, gaming consoles, and data centres. The company now expects 65% revenue growth for 2021, up from its previous guidance that called for a 60% increase.
Nvidia reported its Q3 earnings on November 17, soundly beating analysts' predictions. Here are the most important numbers from the company's financial report:
Revenue: $7.1 billion versus $6.81 billion expected and up 50% from a year earlier
Gaming revenue: $3.22 billion versus $3.18 billion expected, and up 42% from a year earlier
Data Center revenue: $2.94 billion versus $2.69 billion expected and up 55% from a year earlier
As for the current quart predictions, Nvidia said it expects to report around $7.4 billion, higher than analyst expectations of $6.86 billion.
Both Nvidia and AMD had spectacular financial results. However, the first may not keep up with its rival in terms of full-year financial guidance even if it continues to outperform expectations. That's because Advanced Micro Devices itself has a habit of consistently beating Wall Street's estimates and raising its guidance.
Looking back at 2021 so far, AMD has raised its full-year revenue guidance each time it has reported results. The company had initially called for 37% revenue growth during its fourth-quarter 2020 results in January 2021. It raised the guidance to 50% growth following the Q1 report, then to 60% when it released the Q2 earnings in July.
Overall, we give AMD a slight edge here, but only by the slightest of margins.
Winner – AMD.
Start trading CFDs on AMD stock with a secure and regulated broker!
Market share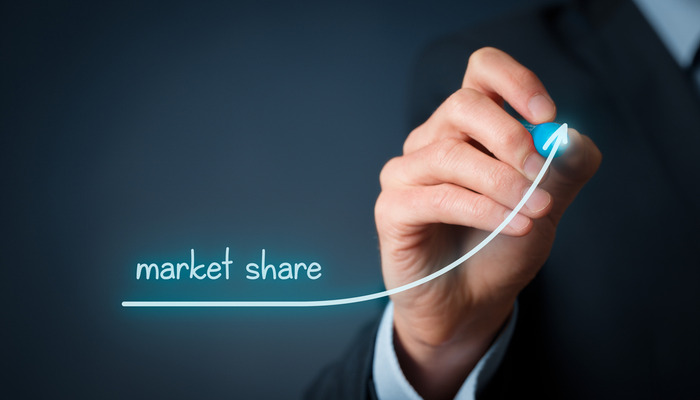 Nvidia makes most of its revenues by selling graphics cards for video gaming and data centres. Gaming was its biggest source of funds in the fiscal second quarter, accounting for 47% of revenue, while the data centre segment came in a close second with 36% of total revenue. There is no doubt Nvidia is the dominant player in these segments - its share of the discrete graphics card market hit 83% in Q2 2021, according to JPR (Jon Peddie Research), with AMD distant second with only 17% market share.
AMD compensates by giving investors more opportunities to take advantage of. For instance, unlike Nvidia, AMD also provides CPUs (central processing units) for personal computers, notebooks, and workstations, apart from selling graphics cards for data centres and video gaming. For the moment, Nvidia does not have a presence in the CPU market, with its Grace CPU only expected in 2023. According to AMD's recently released third-quarter financial results, the company increased its share of the CPU market by 2.1% over the last quarter, up to a total market share of 24.6% - its best result in 15 years. AMD also captured an additional 1.8% of the notebook market over the last year, reaching a total share of 22%, a new all-time high too.
So, who should get the win in the market share battle of 2021? We will call it a TIE.
Innovation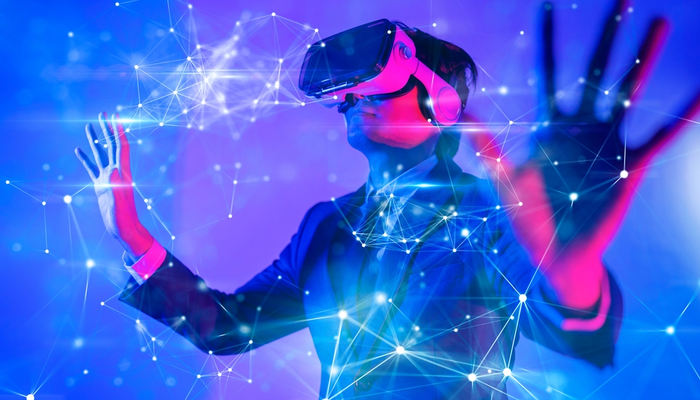 AMD shares jumped over 10% on Monday, November 8, to close at fresh all-time highs of $150.17 on news that Meta, formerly Facebook, has adopted AMD's third generation of EYPC processors. AMD explained that the two companies worked together to develop a high-performance, power-efficient processor based on the company's 3rd Generation EPYC processor. The tech giant also unveiled its upcoming range of new chips at the company's Accelerated Data Center Premiere event, including some specifics around upcoming processors codenamed "Genoa" and "Bergamo." AMD referred to the Genoa processor as the "world's highest performance processor for general-purpose computing."
Nvidia also made a big push into metaverse applications. In a presentation at Nvidia's virtual GTC conference on Tuesday, November 9, Chief Executive Jensen Huang revealed more about Nvidia Omniverse, a virtual world simulation and collaboration platform. Omniverse is Nvidia's take on the metaverse, the immersive next-generation internet platform. Launched in December 2020, Nvidia Omniverse had been beta testing with more than 70,000 users but moved to general availability now. During the presentation, Huang unveiled Nvidia Omniverse Avatar, a platform for generating interactive AI-based avatars. All these developments led Nvidia stock to a record high of $323 during Tuesday's trading session.
Nobody wins this round either - it's a TIE again.
Conclusion
As we can see, there is not much between AMD and Nvidia in today's market. According to what analysts say, the two companies have their strong and weak points, so you would probably be good picking any of their stocks (or even both).
Start trading CFDs with CAPEX.com on Nvidia, AMD or pick another your favourite from our list of over 2.100 financial instruments and enjoy the following benefits:
Large variety of resources and educational tools to make your trading easier.
Ultimate security - we are licensed by 4 of the most prestigious regulators.
0 commissions for deposits and withdrawals.
One-click trading from wherever you are - powerful platform and mobile app for instant trading.
High-end integrated resources & tools created to help you achieve your highest trading potential.
Sources: cnbc.com, marketwatch.com, investors.com, The Motley Fool.
Informațiile prezentate în acest document sunt pregătite de CAPEX.com și nu au intentia de a constitui consultanță pentru investiții. Informațiile din acest document sunt furnizate drept o comunicare generală de marketing cu scop informativ și, ca atare, nu au fost pregătite în conformitate cu cerințele legale concepute pentru a promova independența cercetării în domeniul investițiilor și nu sunt supuse niciunei interdicții de abordare înainte de diseminarea cercetărilor legate de investiții.

Utilizatorii/cititorii nu ar trebui să se bazeze exclusiv pe informațiile prezentate aici și ar trebui să facă propriile lor cercetări/analize, prin citirea cercetărilor de bază. Conținutul acestui document este generic și nu ia în considerare circumstanțele personale ale fiecărui individ, experiența de investiții sau situația financiară actuală.

Prin urmare, Key Way Investments Ltd nu va accepta nicio responsabilitate pentru eventualele pierderi ale traderilor datorate utilizării conținutului sau a conținutului informațiilor prezentate în acest document. Performanțele trecute și previziunile nu sunt indicatori fiabili ai rezultatelor viitoare.