We're here to give you the key information about the CAC 40 index, including why you might want to consider trading it.
CAC 40 – what's this all about?
The CAC 40 is the most famous stock market index in France, a crucial indicator for measuring the country's economic performance.
CAC 40 saw the light of day in December 1987. It includes the top 40 most liquid French stocks listed on the Euronext Paris - the primary securities market* in France, and Europe's biggest exchange in terms of market value, according to investopedia.com.
*On the securities market, you can buy or sell assets such as stocks, bonds, commodities, currencies etc.
How does CAC 40 work?
The overall value of the index depends on the fluctuation of individual share prices listed within it. Those with the highest market value hold the biggest weight. It's the same principle that other popular national stock market indices such as the FTSE 100 and the S&P 500 use.
The composition of the companies in the Euronext CAC 40 is calculated quarterly by the Index Steering Committee for the Euronext indices. The Conseil Scientifique reviews the CAC 40 stocks to rank their overall performance within the Euronext Paris Exchange. Each stock is then graded based on market value and share turnover** from the previous 12-month trading window.
** Share turnover is calculated by dividing the volume of shares traded during the measurement period by the average number of shares available for sale.
What are the CAC 40 members?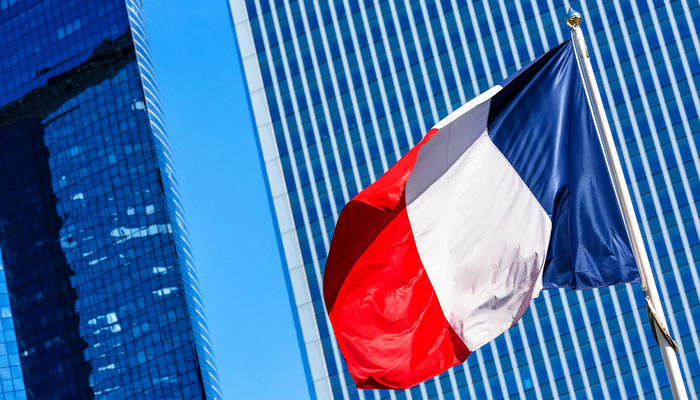 The CAC 40 index covers many different industries within the French economy, such as pharmaceuticals, banking, industrial materials, telecommunications, insurance, media and entertainment, retail, and more.
Here are some resounding names from the index:
Sanofi – French multinational pharmaceutical corporation based in Paris - a global leader in healthcare.
BNP Paribas – financial giant, focused on retail, investment, and corporate banking services; boasts operations in 72 countries across five continents.
ArcelorMittal – the second-largest steel producer, ArcelorMittal is also a member of Fortune Global 500.
LVMH - short for Louis Vuitton Moet Hennessy, the French corporation specializes in luxury goods including fashion, cosmetics and fine wines and spirits; LVMH manages a total of 75 renowned brands.
L'Oreal – for more than 100 years, L'Oreal has been in the top influential cosmetics companies on the planet; its subsidiaries like Maybelline, Garnier and Lancôme are world-renowned brands in all four corners of the globe.
Société Generale – European leader in financial services for over 150 years, Societe Generale is present in 85 different countries.
Hermes - a high fashion brand for the elite, Hermes was ranked by Forbes as the 32nd most valuable brand on the planet in 2020.
Finding the roots of CAC 40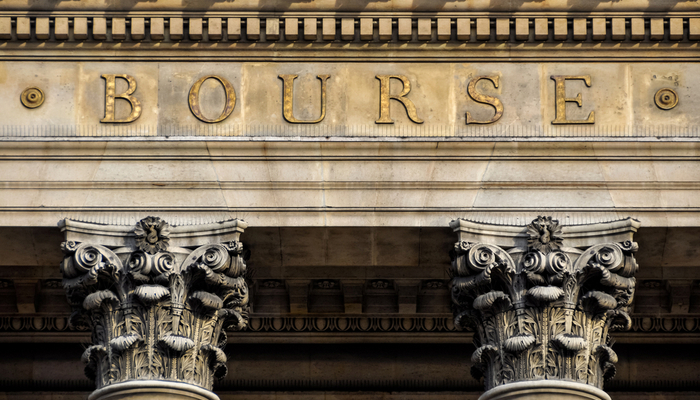 CAC 40 was launched on December 31, 1987, with the base value of 1.000 points. The index hit an all-time high close to 7.000 points (6922) in September 2000, while its lowest points were recorded in the first years of existence.
Initially, the acronym "CAC" meant "Compagnie des Agents de Change", representing a group of brokers from the Paris Stock Exchange in the early 19th century. Nowadays, the term "CAC" stands for "Cotation Assistée en Continu" – Continuous Assisted Quotation, derived from the same name of an electronic trading system used at the Paris Bourse.
The CAC's officially licensed brokers undertook trading activities on the Paris Stock Exchange for centuries until the dissolution of the original CAC due to the new Stock Market Reform Act, passed in January 1988.
The old CAC was quickly replaced by the Societe des Bourses Francaises, created to monitor and operate the Paris Stock Exchange. The latter merged with other leading European stock exchanges in Amsterdam, Brussels, and Lisbon, making room for the Euronext N.V.
Nevertheless, the tradition of the CAC in French financial trading endured in the form of a new national index dubbed the CAC 40 – our main topic for this article.
What influences the price of CAC 40?
Investors often look to stay informed on several essential factors before trading the CAC 40 index, including but not limited to:
The opening of the trading sessions in France.
French central bank press conferences, interest rate decisions, presidential elections etc.
Earnings Reports of the French companies included in the index.
Global economic events (surrounding international politics, related indices and more).
Why do traders care about CAC 40?
As it is the world's fifth-largest economy, any tool used to analyze France's financial performance can only be in high demand.
CAC 40 ranks high on investors' list because they're looking to trade liquid companies and industries that are representative for a top country's economy, and to the economy of the European Union. Plus, the diverse and multinational reach of the blue-chip companies listed on the CAC 40 makes the index an incredibly popular European asset for foreign traders.
Think about it this way: CAC 40 is as important for France as Dow Jones is for the United States, FTSE100 is for Great Britain or Nikkei 225 is for Japan. It's the most commonly used index showing the overall level and direction of the market in France.
How can you trade CAC 40?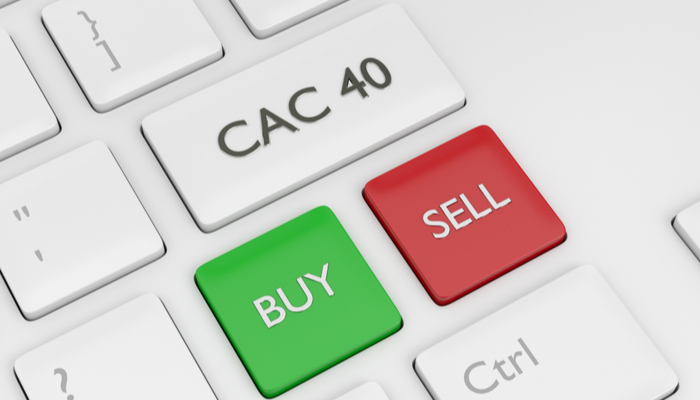 You cannot buy indices, including CAC 40, as they are just statistical measures for an economy. Instead, you can use CFDs (contracts for difference) – an increasingly popular way of trading.
When you trade CFDs, you are not buying the financial instrument directly, and you don't own it like you would own a company's stock you bought on an exchange, for example. You simply predict whether its price will either go up or fall. The big upside here? CFDs can be viable trading options in both possible market directions: when prices drop or when they go up!
Start trading CFDs with CAPEX.com on CAC 40 or pick another from our list of over 2.100 other financial instruments and enjoy the following benefits:
Large variety of resources and educational tools to make your trading easier
Ultimate security - we are licensed by 4 of the most prestigious regulators
0 commissions for deposits and withdrawals
Seamless trading from wherever you are - powerful platform and mobile app for instant trading on the go
Sources: investopedia.com, thebalance.com, babypips.com.
Le informazioni contenute nel presente documento sono redatte da CAPEX.com e non costituiscono né devono essere interpretate come suggerimenti di investimento. Le informazioni di cui al presente documento costituiscono comunicazioni di marketing generali a scopo informativo e, in quanto tali, non sono state preparate nel rispetto dei requisiti di legge che promuovono le ricerche di investimento indipendenti. Inoltre, non sono soggette ad alcuna limitazione sulle transazioni condotte in anticipo rispetto alla divulgazione delle ricerche di investimento in questione.

Gli utenti / lettori non dovrebbero fare affidamento esclusivamente sulle informazioni qui presentate e dovrebbero fare le proprie ricerche / analisi anche leggendo la ricerca reale sottostante. Il contenuto è generico e non tiene conto di circostanze personali individuali, esperienza di investimento o situazione finanziaria attuale.

Pertanto, Key Way Investments Ltd non accetta alcuna responsabilità per eventuali perdite di trader a causa dell'uso e del contenuto delle informazioni presentate nel presente documento. Le prestazioni passate e le previsioni non sono un indicatore affidabile dei risultati futuri.