Bitcoin rallies to the top pushing past $10,000
This past Friday, on 21th, Bitcoin pushed past $10,000 for the first time since March 2018. In addition to hitting a 15-month high the level, this also represented the break of a significant psychological barrier.
Early in the week Bitcoin was holding steady around and just above the $9,000 level. It wasn't until Thursday that the rally kicked off, with a move to the $9,600 level by the close Thursday.
Friday saw price continue edging higher and close to midnight, the price spikes above $10,000 on Coinbase Pro, the highest level since March 2018.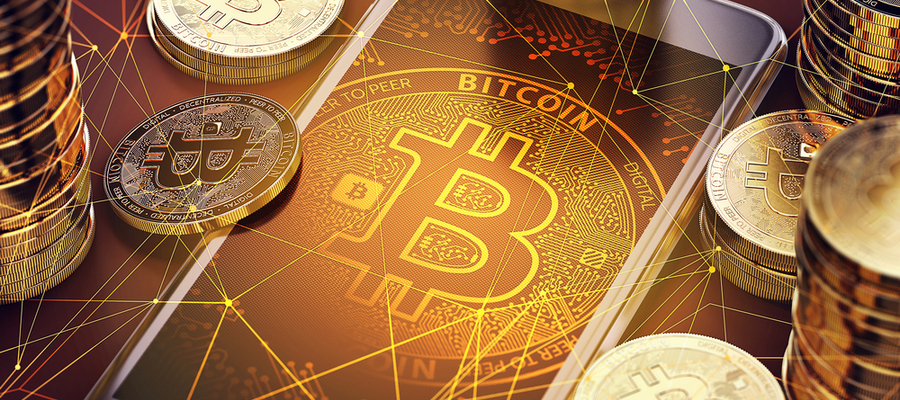 Price nearly reached $10,000 earlier in the year ahead of the Consensus event in New York, but wasn't quite able to make the level at that time.
The low point for Bitcoin came last December when it was trading around the $3,200 level, aiming for almost 200% in gains since then.
The unfolding rally in the first half of 2019 shows that money never left, it was just waiting on the sidelines, attracting new trading volumes since the cryptocurrency space has far greater awareness and acceptance.
Other large cap altcoins have also been participating in the rally, while Bitcoin rose its market cap to 58.8%, the highest it's been since before the 2017 boom.
Retail vs Institutional access to Bitcoin money
The rally seems to be primarily observed by retail investors since institutional investors don't have easy access to Bitcoin yet. Once Bakkt and Fidelity begin offering Bitcoin, that will change. For now, the only institutional access to Bitcoin is through CME's regulated futures market. Institutional investors are obviously focusing on this, with open interest on CME Bitcoin futures rising to 5,311 BTC or $270 million - an all-time high for the futures product.
However, the bulk of the buying now seems to be from retail investors who are trying to front-run the eventual entrance of institutional investors.
During the year-long bear market many of the dubious blockchain projects died off, but those remaining are a more mature set of platforms with technology that is ready to be used today.

The Facebook Effect impacts the Bitcoin
Another sign of the widespread entrance of institutions are the new blockchain and crypto-based products from companies such as Fidelity and Facebook.
The Facebook Libra project is that
• it will expose billions of users to cryptocurrency and cryptocurrency wallets
• it could provide a spillover effect into Bitcoin and other altcoins as users become more familiar with cryptocurrency wallets and more curious
Crypto analysis firm The TIE has done an analysis of sentiment following the release of news regarding Facebook's Libra project and found that tweets about Bitcoin picked up by 25% within hours of the Libra announcement.
Market factors targeting the Bitcoin
While there is a minority of crypto maximalists with extremely negative sentiment regarding the Libra project, in general there has been a positive response to the Libra announcement, at least among Twitter users.
Additionally, a significant number of accounts tweeting about the Libra Coin are not crypto traders or those deeply involved in cryptocurrencies prior to the Libra announcement.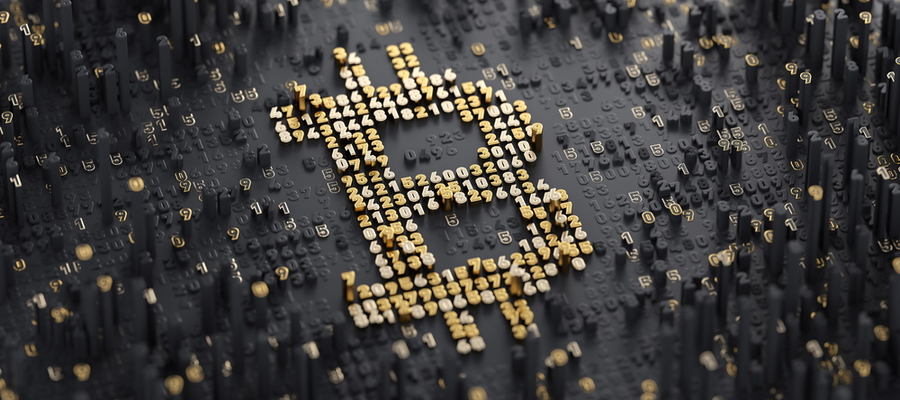 There are other factors that are poking Bitcoin:
• the positive sentiment
• the return of retail traders
• an increased activity of institutional investors
• an increasing hash rate on the network
• and the upcoming and highly anticipated block reward halving event that will occur in May 2020
Following the break above $10.000, Bitcoin continued higher, breaking above $11,000 by 14:00 UTC Saturday afternoon, but then settling back under the $11,000 level a few hours later.
Sources: cryptoglobe.com, cryptobriefing.com
The information presented herein does not constitute and does not intend to constitute Investment Advice. The information contained herewith is a compilation of public stock recommendations issued by various financial analysts and organized by Live News Recommendation in an easily presentable format, for information purposes only.

Key Way Investments Ltd does not influence nor has any input in formulating the information contained herein. The content herewith is generic and does not take into consideration individual personal circumstances, investment experience or current financial situation. Users/readers should not rely solely on the information presented herewith and should do their own research/analysis by also reading the actual underlying research. Users/readers should also consider the risk of encountering significant losses when trading CFDs. Therefore, Key Way Investments Ltd shall not accept any responsibility for any losses of traders due to the use and the content of the information presented herein. Past performance is not a reliable indicator of future results.
HIGH-RISK INVESTMENT WARNING: CFDs are complex instruments and come with a high risk of losing money rapidly due to leverage. 78.20% of retail investor accounts lose money when trading CFDs with this provider. You should consider whether you understand how CFDs work and whether you can afford to take the high risk of losing your money.