Gold prices slumped this past week
In response to the stronger than expected U.S. non-farm payrolls, gold market participants are ready to shake off that slump and send gold higher once again in the coming week.
Traders claim U.S. rate cuts are still on the table even after the solid jobs report, and they also point to the strong technical chart momentum of gold prior to Friday's drop.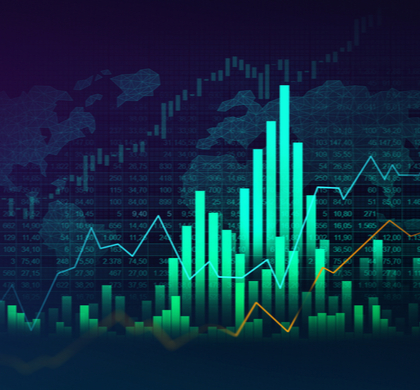 The monthly jobs report showed that:
a) the U.S. added 224,000 jobs in June versus expectations for 165,000 new jobs
b) the unemployment rate edged up to 3.7% from 3.6%
c) wage growth remained steady at an annual rate of 3.1%
A Wall Street survey of 16 gold traders found that:
1) 50% are bullish
2) 25% are bearish
3) another 25% expect a sideways market
A larger survey of 721 retail gold traders found:
a) 65% are bullish
b) 20% are bearish
c) An additional 15% expect a sideways market
The previous week also saw bullish attitudes from both Wall Street and retail traders, and both also called the drop following the non-farm payrolls.
Gold closed 1.5% lower on Friday at $1,400.10 an ounce.
Expectations face the polls of reality
The Wall Street and retail polls have been quite accurate recently. Additionally, in one of the weeks in which they were wrong gold dipped by just $2.10 for the week.
Since the start of the year the Wall Street expectations have been right 56% of the time, while the retail traders have been right 52% of the time.
There are several reasons for the gold bulls to expect the trend prior to this past Friday to continue:
1) the increasingly weak data coming from global economies.
2) the trade war between U.S. and China
3) the two together should be sufficient to keep market participants sufficiently fearful to continue their purchases of haven assets, such as gold
Looking into the future, the chance of monetary stimulus from nearly every major economy will serve to weaken fiat currencies and thus make gold's value more attractive.
FED rides on winds of change
While the job data was encouraging, it is only one data point, and likely not enough to keep the Fed from cutting rates.
This single strong job report has some thinking that it's unlikely that rates will be cut.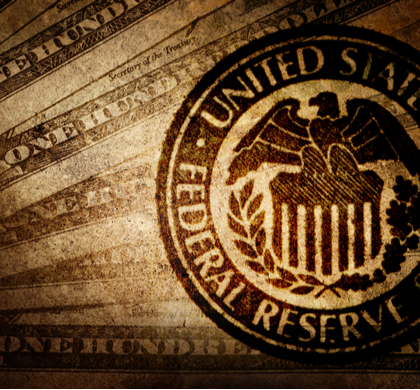 However, the fact is that the average job growth is slowing and a single strong month won't offset that to the degree that the Fed will put rate cut plans on hold, or at least not for long. It remains clear the economy is slowing and that stimulus is needed.
Still there are some who see a further pullback in gold before the uptrend. After ending the week just above the $1,400 level there's a chance we could get a dip to the 20-day moving average, which is around the $1,384.00 level. The continued pullback could come if the U.S. dollar holds its post-job report strength.
Double top formed over the past two weeks
Another indication of further pullback is gold reaching $1,442.90 on June 25 and then nearly hitting that level again as it reached $1,441 this past Wednesday. That's a very short-term double top, but could be enough of a factor for a pullback to the 20-day moving average.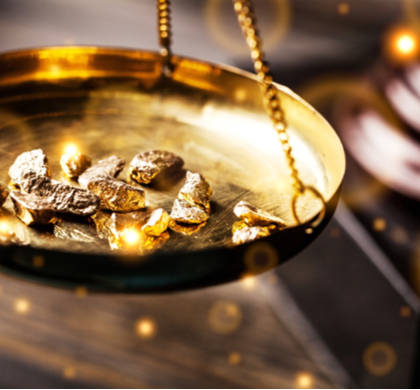 A third group of traders is expecting sideways price movement in the coming week, saying that the reduced expectations for a Fed rate cut are enough to halt the march higher for gold, but not enough to send it lower, which will lead to a price consolidation.
They also note that on a short-term basis, gold has fallen into a range of $1,380 to $1,440, even if it's been a very volatile range.
Fed chair Jerome Powell will testify in front of Congress this Tuesday, which could give markets a better idea of the Fed's thinking following the strong jobs report.
Looking for more information? Be sure to follow our Market News section for the latest financial releases!
Sources: goldprice.org, marketwatch.com, kitco.com
The information presented herein does not constitute and does not intend to constitute Investment Advice. The information contained herewith is a compilation of public stock recommendations issued by various financial analysts and organized by Live News Recommendation in an easily presentable format, for information purposes only.
Key Way Investments Ltd does not influence nor has any input in formulating the information contained herein. The content herewith is generic and does not take into consideration individual personal circumstances, investment experience or current financial situation. Users/readers should not rely solely on the information presented herewith and should do their own research/analysis by also reading the actual underlying research. Users/readers should also consider the risk of encountering significant losses when trading CFDs. Therefore, Key Way Investments Ltd shall not accept any responsibility for any losses of traders due to the use and the content of the information presented herein. Past performance is not a reliable indicator of future results.
HIGH-RISK INVESTMENT WARNING: CFDs are complex instruments and come with a high risk of losing money rapidly due to leverage. 78.20% of retail investor accounts lose money when trading CFDs with this provider. You should consider whether you understand how CFDs work and whether you can afford to take the high risk of losing your money.