Donald Trump has become only the third president in history to be impeached by the House of Representatives. The Senate has to decide now whether he remains in office. House Speaker Nancy Pelosi said the Democrats had 'no choice' but to impeach President Trump, while he brushed off the impeachment, calling the Democrats' efforts an assault on America in a Twitter post.

What are the impeachment charges?
The House voted on two charges - that the president abused his power by withholding taxpayer money from Ukraine and getting the country to investigate his political rival Joe Biden, and that he had obstructed Congress for refusing to cooperate with the investigation. The charges passed by 230 to 197, with nearly all Democrats voting for and every Republican against.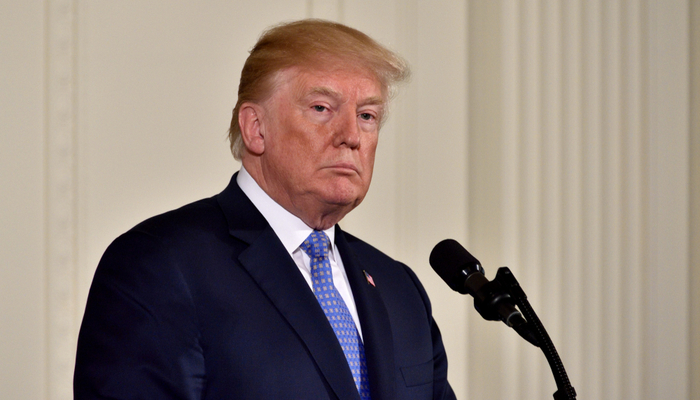 How can Trump be removed from the Oval Office?
A two-thirds majority vote is required in the 100-member Senate to convict and remove a president from office. The Senate is made up of 53 Republicans, 45 Democrats and two independents. For Trump to be removed from office, at least 20 Republicans would be required to vote, alongside all Democrats and the independents.
Stocks closed yesterday little changed, with USA30 at 28278.50 (+0.1%), while gold ended the day at 1475.54 (+0.1%). EUR/USD dropped 0.3%, following the news, closing at 1.11146.
Stay tuned to Capex's news section for more information and the latest updates!
Sources: marketwatch.com, bloomberg.com, cnbc.com
The information presented herein does not constitute and does not intend to constitute Investment Advice. The information contained herewith is a compilation of public stock recommendations issued by various financial analysts and organized in an easily presentable format, for information purposes only. Key Way Investments Ltd does not influence nor has any input in formulating the information contained herein. The content herewith is generic and does not take into consideration individual personal circumstances, investment experience, or current financial situation. Users/readers should not rely solely on the information presented herewith and should do their research/analysis by also reading the actual underlying research. Users/readers should also consider the risk of encountering significant losses when trading CFDs. Therefore, Key Way Investments Ltd shall not accept any responsibility for any losses of traders due to the use and the content of the information presented herein. Past performance is not a reliable indicator of future results.
HIGH-RISK INVESTMENT WARNING: CFDs are complex instruments and come with a high risk of losing money rapidly due to leverage. 79.84% of retail investor accounts lose money when trading CFDs with this provider. You should consider whether you understand how CFDs work and whether you can afford to take the high risk of losing your money.